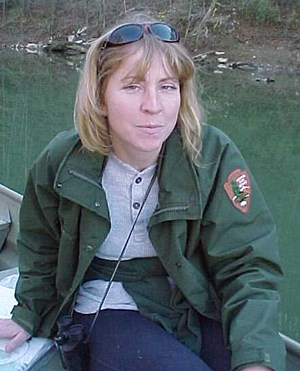 Teresa Leibfreid, Program Manager
(270) 758-2135, Email
Primary Network Responsibilities:
Overall manager of the Cumberland Piedmont Network program. Budget management, workplan establishment, contribution to scientific activities (protocol development, data analysis, interpretation, and writing).
Active Projects:
Forest Vegetation, Ozone Foliar Injury
Education and Areas of Expertise:
MS, Environmental Science, Indiana University
BS, Biology, Western Kentucky University
Program manager of the Cumberland Piedmont Network since 2001. Prior to that, worked as the GIS/data manager for the Mammoth Cave National Park prototype I&M program, and as assistant information manager for The Nature Conservancy.