Cave Bats Monitoring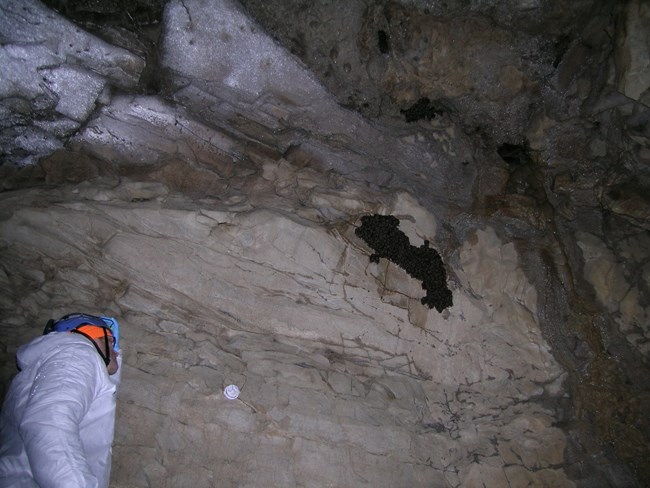 Several bat species in Cumberland Piedmont Network parks are listed as "endangered," "proposed endangered," or "species of special concern" under the Endangered Species Act. In addition, the bats are threatened by a deadly fungal disease called white-nose syndrome, which has been found in caves at all four network cave parks. Since bats are important to both surface and subsurface ecosystems, and because many bat species rely on cave habitat for their survival, monitoring of bats and their cave roosts is of great importance for managing and protecting bat populations and critical bat (cave) habitat.

Population monitoring of cave-roosting bats is conducted during the summer and winter at Chickamauga and Chattanooga National Military Park, Cumberland Gap National Historical Park, Russell Cave National Monument, and Mammoth Cave National Park. These bats are important to the nutrient-poor cave ecosystem because they bring in organic material which supports a specialized cave invertebrate community. They also help control some insect populations, reducing agricultural and forestry pests.

Monitoring practices include conducting annual and rotating surveys on bat populations. This includes hibernating trends and habitat factors such as cave air temperature and humidity. Being able to determine population changes between and summer and winter will assist park management in decisions that could affect the bats directly.
For More Information
Contact Steve Thomas, Monitoring Program Leader for the Cumberland Piedmont Network, at (270) 758-2160 or via email.
Last updated: April 16, 2018