Soundscapes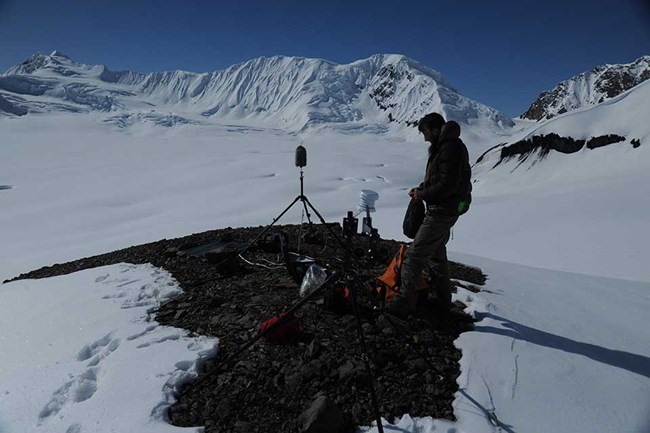 Natural sound is both a resource in its own right as well as an important aspect of Denali National Park and Preserve's wilderness resource values. The natural soundscape is comprised of two main sound categories: physical and biological. Physical sounds are created by physical forces (wind, rock fall, rivers, for example), whereas biological sounds are created by organisms (bird song, wolf howls, and frog calls, for example). The presence and abundance of sounds from these two categories is used to characterize different habitats. Different habitats have specific soundscape characteristics that are an important attribute of the natural system, with distinct impacts on human perception of the environment.
An understanding of the natural soundscape is necessary to evaluate the level of impact human-generated sounds may have on the park's natural soundscape and on visitor experiences.

The primary purpose of the Denali National Park and Preserve soundscape monitoring is to measure the level of influence overflight traffic and snowmachine traffic has on the park's soundscape.
Check out this BBC documentary, Hush, to hear an interview with Davyd and listen to natural sounds in Denali.
Contact: Davyd Betchkal
Last updated: January 30, 2019