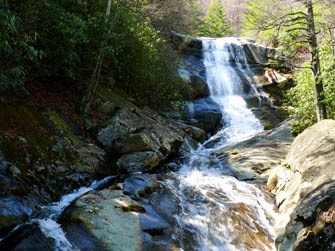 The collection of data from natural resource monitoring & other science activities is the first step to understanding the ecosystems within and around network parks. With this data, park managers are able to make informed decisions about the natural resources in the park for National Park Service planning, management, and decision making.
To preserve the integrity, utility, security, and availability of data for the long-term, the Appalachian Highlands Network actively manages data and information. Detailed procedures regarding management of data and information may be downloaded in pdf form by clicking network data management plan.
To facilitate scientific exploration and research, all non-sensitive data are available to the public for use and analysis. There are a couple of on-line ways to obtain data:
Tabular and spatial data is available on the Natural Resource GIS Metadata and Data Store. Geographic Information Systems (GIS) data, including metadata, are continually being uploaded to the site.
A number of digital documents, such as monitoring protocols, are also available for download from the Reports and Publications Page.