Place
Illinois and Michigan Canal National Heritage Area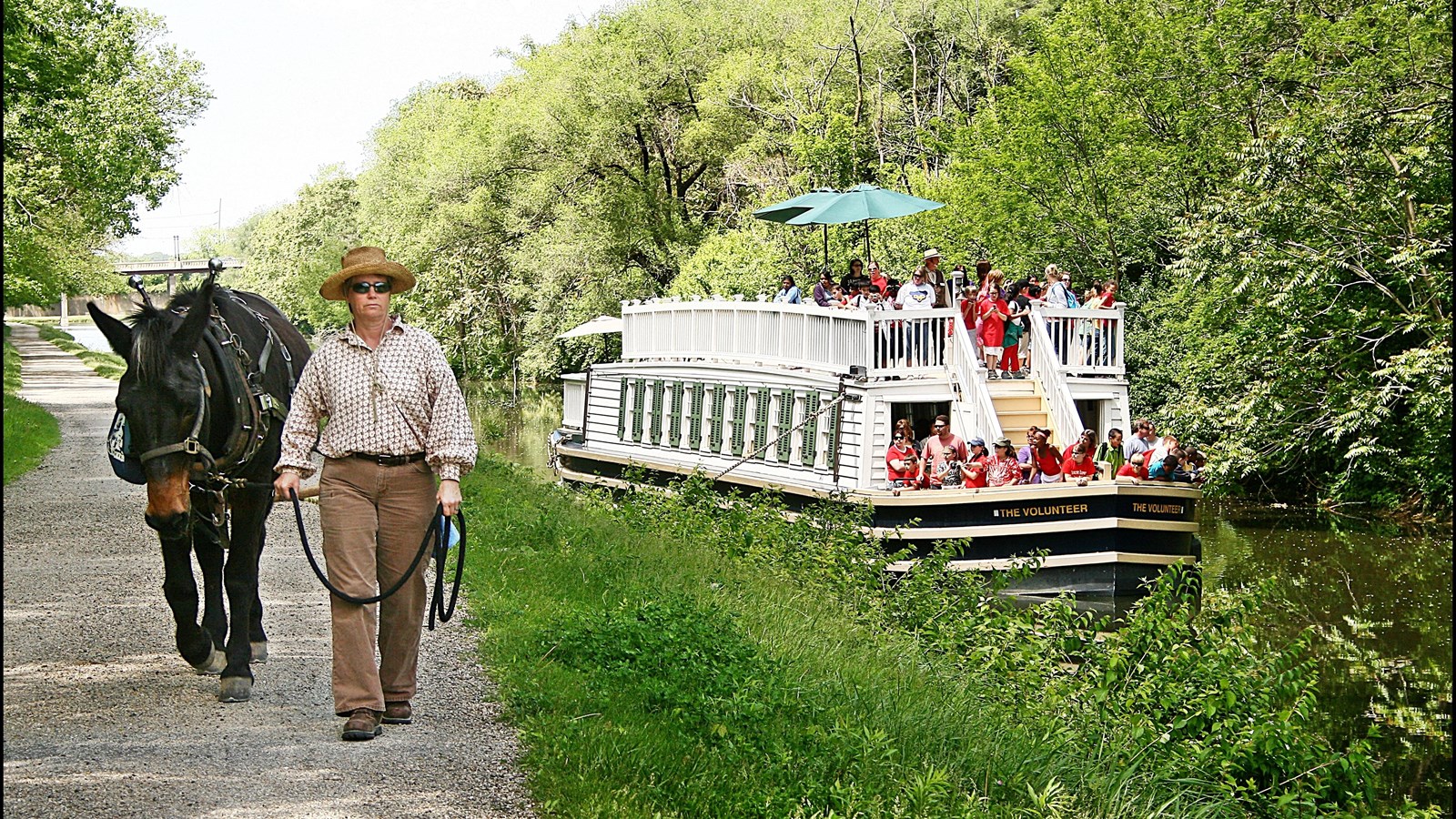 Significance:
The Illinois and Michigan Canal National Heritage Area heralded a new era of trade and travel for the nation during the mid-1800s through the early 1900s. It was the economic engine that poised Illinois to become the most populous inland American state by opening trade in the region and in America's heartland.
Designation:
National Heritage Area
The Illinois and Michigan Canal National Heritage Area (I & M Canal) was designated in 1984 and is America's first National Heritage Area. The Canal Corridor Association serves as its coordinating entity. In the 36 years since designation, the Canal Corridor Association has strengthened the collective voices of the region and interprets the history of the Corridor and its significance in the settlement and growth of the region and nation. 
The 96-mile hand-dug Illinois and Michigan Canal opened in 1848 to connect the American heartland to New York Harbor and New Orleans. The canal was carved through a glacial passageway and used by migratory birds, Native Americans, French fur traders, nineteenth-century pioneers, canal traders, and modern shipping industries. The effects of the I&M Canal was profoundly felt in the Midwest, as farmers now had a reliable way to transport crops to market. The canal opened the floodgates for new ideas, new people, and commodities. For the first time, manufactured goods from the eastern U. S. and products from the south such as molasses, tobacco, and oranges, could be shipped to Chicago. Chicago's rapid development from a frontier settlement to the bustling city is also directly linked to this great US shipping canal. Abraham Lincoln advocated for improvements in public transportation and actively supported the construction, use, and expansion of the canal. The I & M canal reached its peak influence in the second half of the 19th century. In 1853, railroads began to parallel its path and new water highways were developed in the early 1900s. The canal was soon replaced by the bigger water highways and officially closed to commerce in 1933. However, the character, history, culture, and heritage of this region resonates deeply in its communities.  
The National Heritage Area was proposed to fight the "rust belt" disinvestment of the 1970s. Its designation was a key turning point in the continued history of the canal. Today, the Illinois & Michigan Canal National Heritage Area continues as a passageway for transportation and recreation. The 60 communities that call this region home are connected by the canal's everlasting impacts. This heritage area hopes that visitors will become heritage stewards, which is further promoted by their NPS Passport Stamp locations and their Junior Ranger Program.  
Historic Sites and Points of Interest: 
The Interpretive Silhouettes 
Notable People:  
Last updated: January 8, 2023