Be A Junior Ranger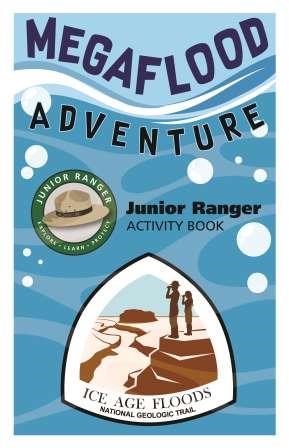 Junior Ranger Booklet
Welcome to the Ice Age Floods National Geologic Trail Junior Ranger program. Download the Megaflood Adventure Junior Ranger Activity Book and see what you can find in your area. All three sections form the complete book. We will be working on a reduced size version as well that will be fillable online. We are sorry that we cannot provide you with a phsyical booklet at this time.
Megaflood Adventure section 1
Megaflood Adventure section 2
Megaflood Adventure section 3
To receive your badge, mail your booklet to:
Ice Age Floods Junior Ranger
44150 District Office Lane N
Davenport, WA 99122
We will be adding in-person sites as we go.
We would love to receive feedback! Please send us an
email
to let us know what you liked, what worked well for you, and ways that we can improve the program.
Last updated: August 2, 2021