Cast House Reconstruction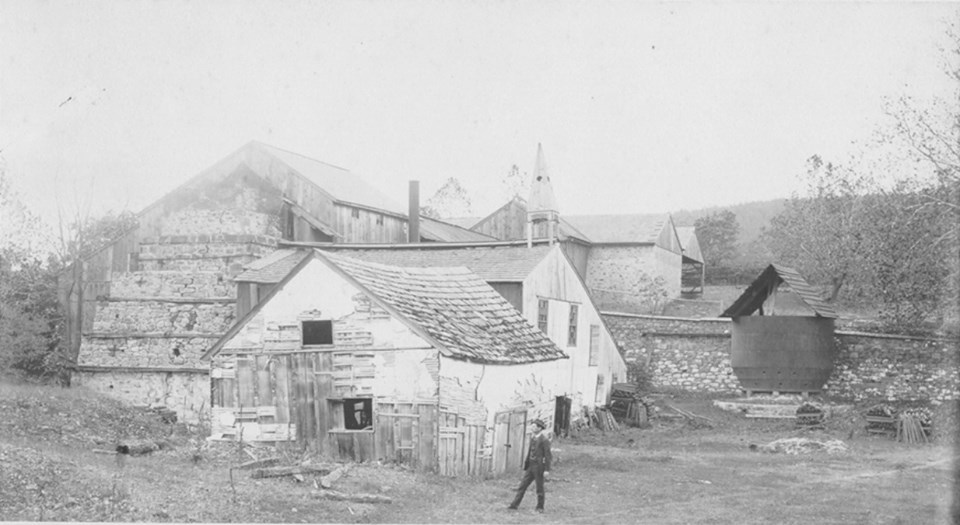 The Reconstruction of the Cast House
In 1962 and 1963, archeologist Leland Abel, excavated the ground around the furnace stack at Hopewell Furnace. The Cast House had long since deteriorated away from existence and he sought to learn more about the past structure. From c. 1771 to 1883, generations of laborers worked inside a Cast House at Hopewell Furnace making products such as cast iron stoves, tools, and pig iron bars. By the early 1960s, Abel found remnants of red-clay tiles from the roof, foundations, and stone walls of various sizes. Based on these discoveries, he determined the early Cast House was originally of a smaller size and later enlarged over the years. Abel's work, as well as the work of architects, historians, archeologists, and park staff, contributed to the reconstruction of the Cast House to its 1840 appearance in 1964 and 1965.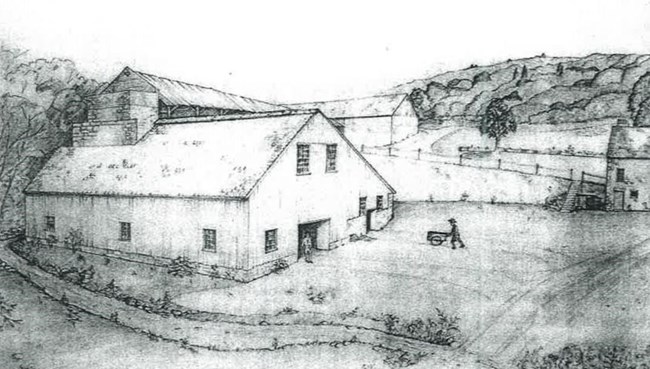 Research and Discovery
The earliest known photograph of the Cast House was taken on October 10, 1887. Early photographs were studied, and reports were prepared by Superintendent Joseph R. Prentice, Superintendent Benjamin Zerbey, Historian Earl J. Heydinger and Architect Norman M. Souder. Souder sketched how the Cast House may have looked based on their combined research. Some details may not be accurate, but it provides a general impression of how the Cast House's appearance changed over time. This sketch shows the Cast House as it may have looked in the year 1800.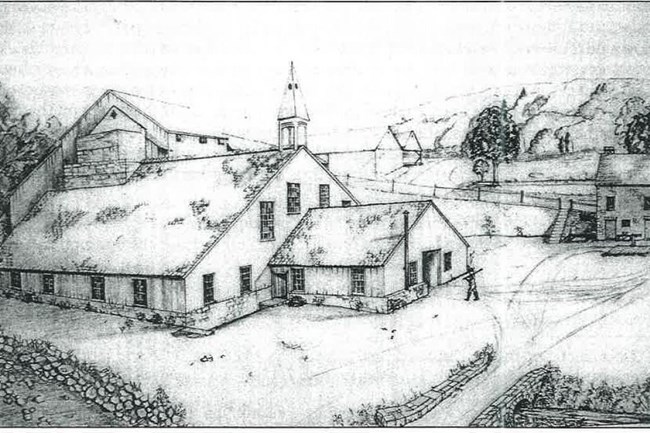 Souder then sketched how the Cast House may have looked in the year 1840. This Cast House is enlarged, and a belfry and east annex were added. The additions and expansion may be attributed to Hopewell's most profitable time in the 1830s and the 1840s. At this time, Hopewell Furnace primarily made cast iron stoves.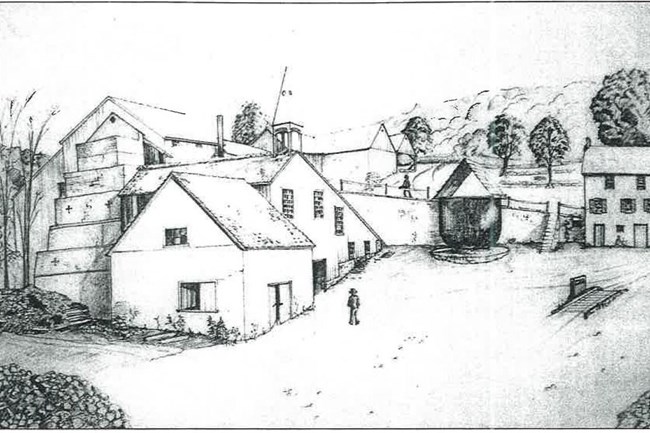 Souder's final sketch depicts the Cast House as it may have looked in 1880. This drawing is primarily based on the 1887 photograph. According to an interview from a past employee, Harker Long, the gable-roofed structure is thought to be a carpenter shop. From 1844 to 1883, Hopewell Furnace primarily made pig iron bars.
Reconstruction
The Cast House was restored as it may have looked in 1840, Hopewell's most profitable time. Amish carpenters were hired under the direction of the National Park Service to construct the structure. The framing was done with white oak, red oak and poplar pole rafters from Elverson, PA. The red clay tiles were hand-made and manufactured by Ludowici-Celadon Company of New York.

The reconstructed Cast House was completed in 1965. Today, the Cast House stands as a place of learning, exploration and enjoyment. Generations of visitors fondly remember attending demonstrations, interpretive programs and experiencing the waterwheel located inside the building.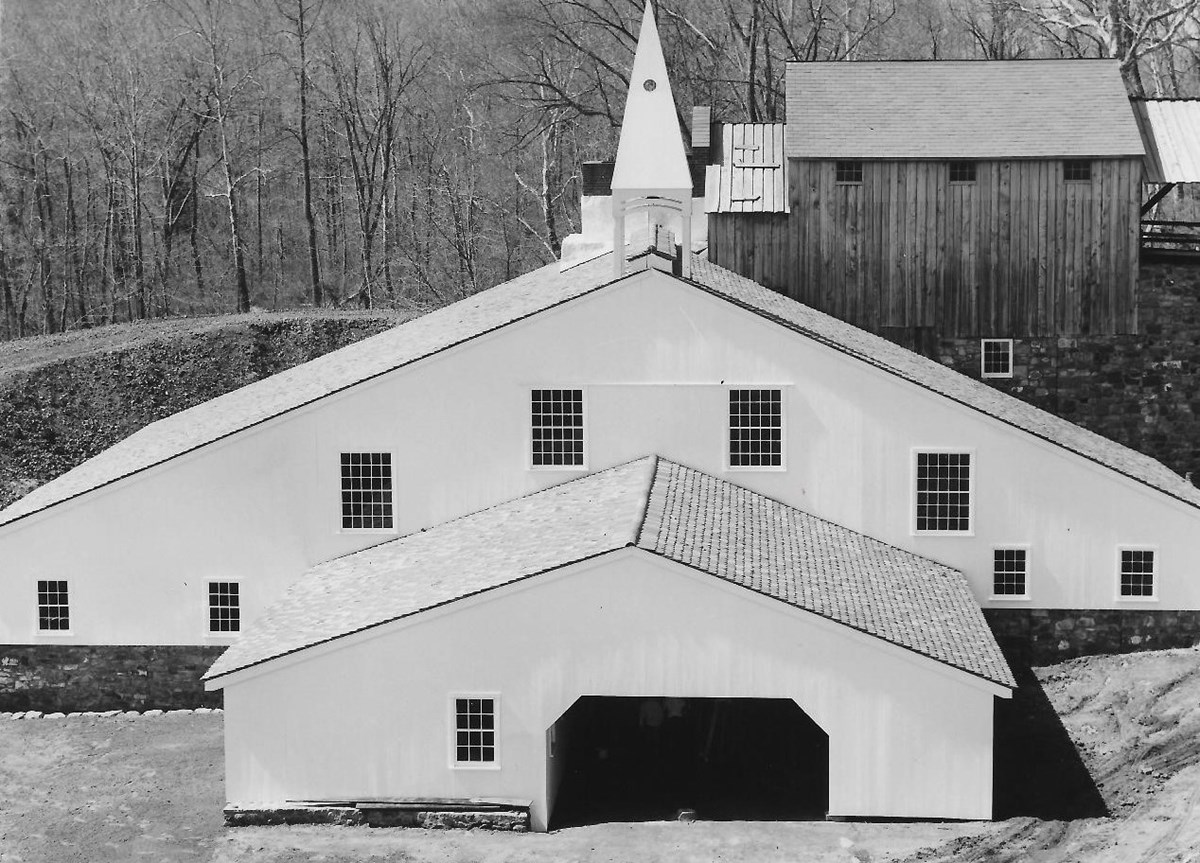 Last updated: November 18, 2020