CRATER LAKE NATIONAL PARK
Superintendent's Residence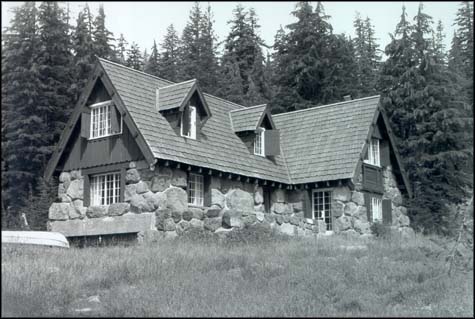 All the buildings in the valley were built with native materials and natural colors using massive stone masonry and steeply pitched roofs as the central theme. The superintendent's house carried exterior themes to the interior, where the buildings were finished with fine woodwork detailing, Mission-style furniture and wrought-iron light fixtures.
A compact floor plan and minimum building envelope were created because of the unique construction method used in Munson Valley. Due to a short building season, formwork for the superintendent's residence at Crater Lake National Park was constructed to support the upper walls and roof of the house until the masonry walls below cured. The walls contained boulders up to five feet in diameter. This method eliminated the delay of waiting for the walls to reach adequate strength before construction of the second story could begin.
---
Photograph by Laura Soulliere.

---