Whats New At Haleakala
ʻAhinahina Climate Change Research
Have you seen the mobile greenhouse on the Headquarters Visitor Center lawn and wondered what was inside? Our climate change intern, Jesse Felts, is currently doing research on how climate change affects our ʻAhinahina because of the plants dying at lower elevations.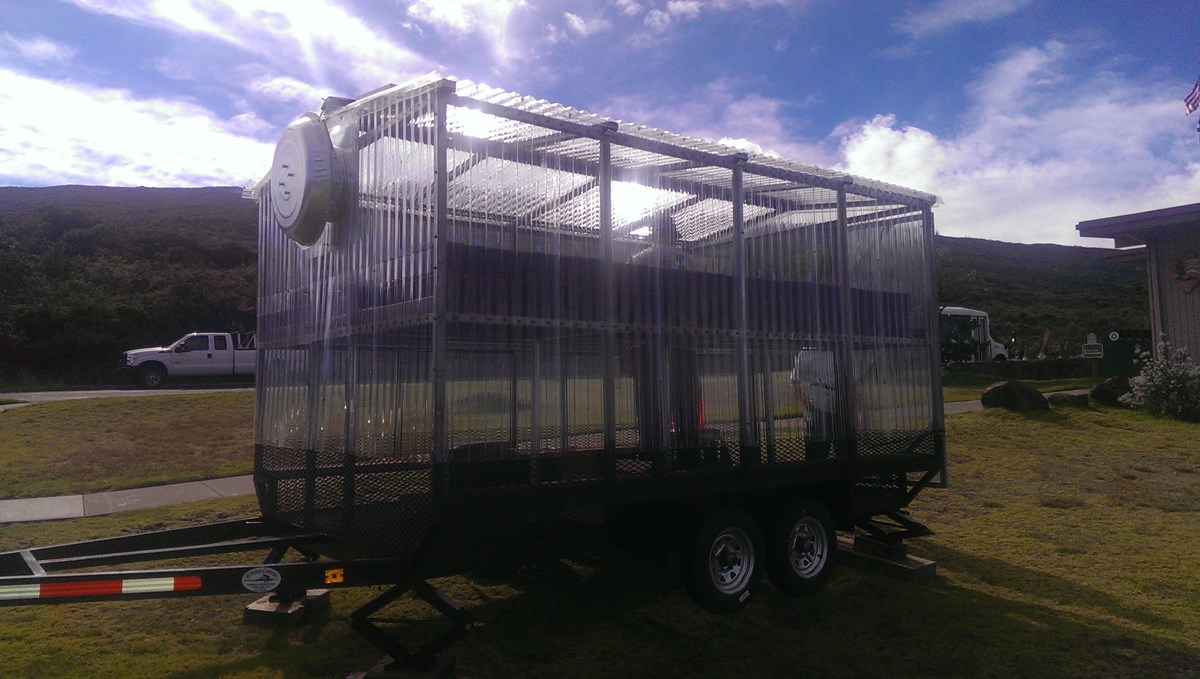 The seedlings that are growing for this study are from four source populations from four different elevations in the crater. There are two groups for this study to see how elevation affects their genetics and to see if there is a difference in drought tolerance between the plants. The blue tag group will get standard watering while the red tag group will have an imposed drought.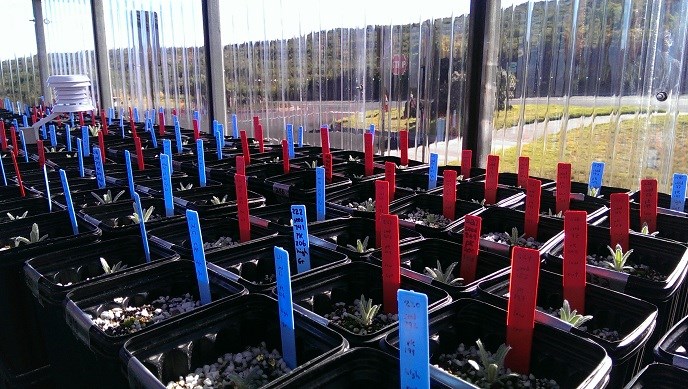 When you visit Headquarters and happen to see Jesse working inside of the greenhouse, please feel free to stop and ask him any questions you may have about the research. He will be happy to answer them for you.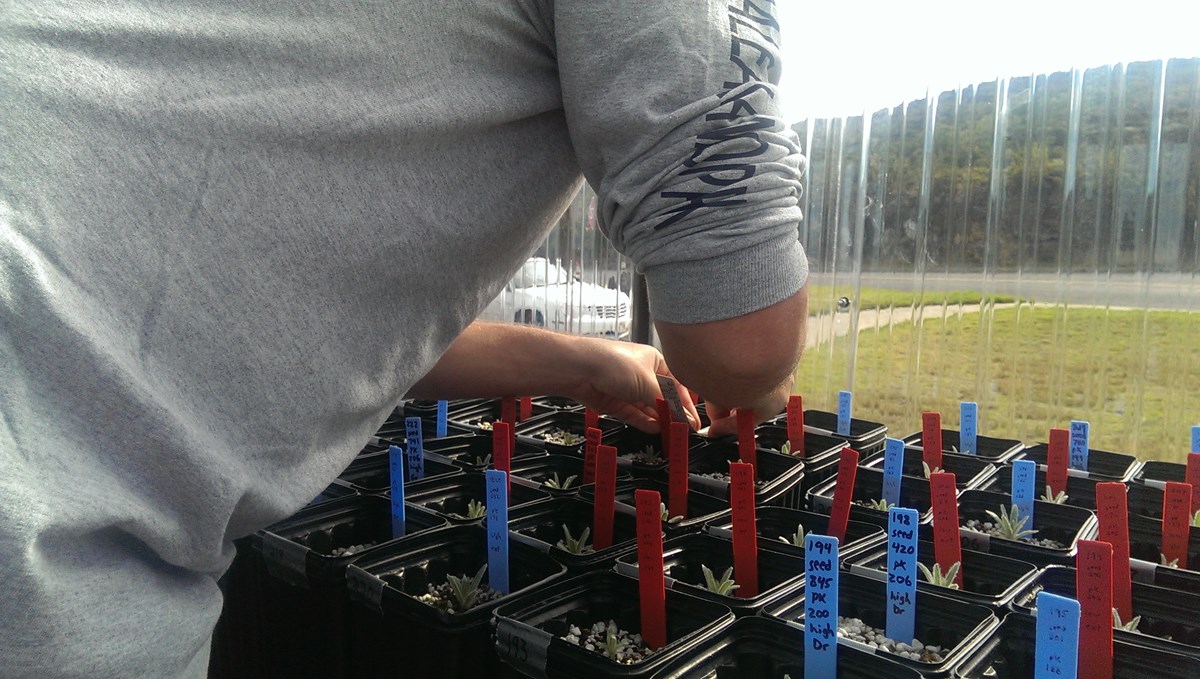 Slow down for nēnē! It's that time of year for nēnē breeding and nesting season which means our nēnē are building their nests, sometimes close to the road as run-off creates lush foraging areas. Nēnē have recently been spotted walking
around the park road especially near the entrance station and Hosmer Grove during all hours of the day. Please drive slowly in the park as nēnē could be walking in blind corners of the road.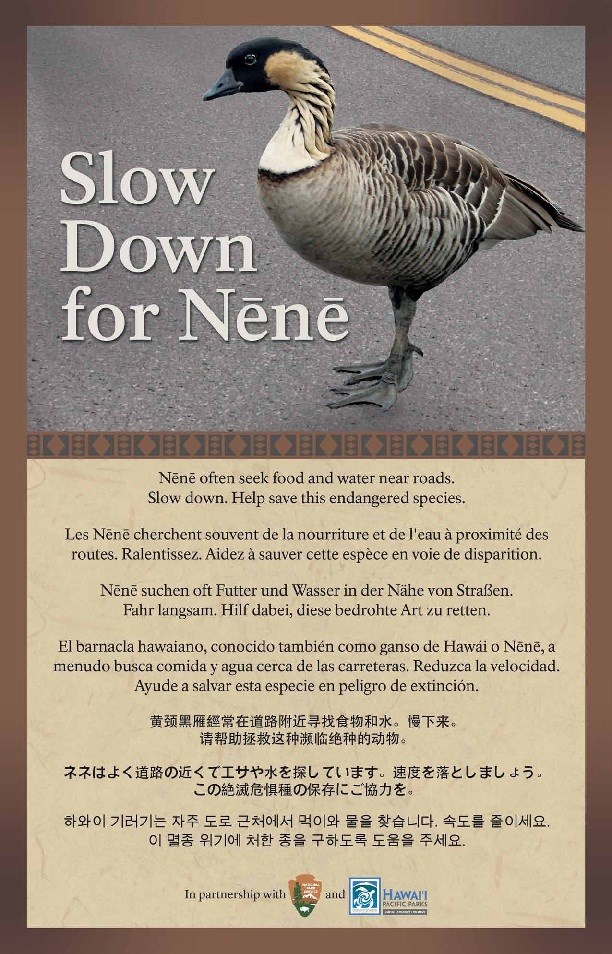 Last updated: November 21, 2013