Weather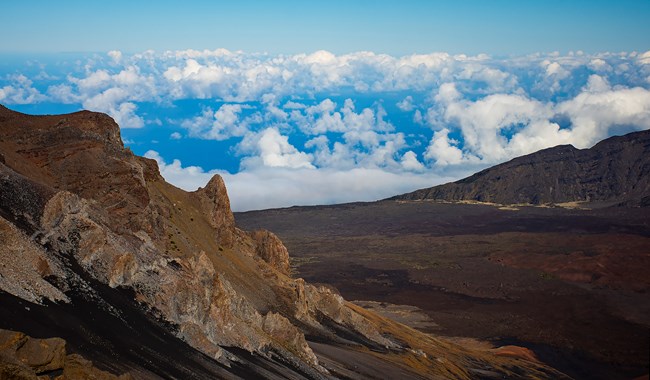 Summit District

Weather in the high-elevation areas of the park is highly unpredictable and changes often. Cool temperatures, intense solar radiation, and rapidly moving clouds are characteristic. On average, the temperature drops about 3°F for every 1,000 foot rise in elevation (or approximately 5°C for every 1,000 meter elevation rise), making the 10,023 foot (3055m) summit of Haleakalā about 30°F (or 17°C) cooler than the coast. Year-round summit temperatures range between below freezing to highs of 50°- 65°F (10-18°C). The outside temperatures can feel much colder because of wind chill and damp, overcast conditions.
Forecast and Current Weather Conditions
Zone Forecast for Summit District of Haleakalā from 7,000 ft. to the summit.
Point Forecast for the summit of Haleakala at 10,023 ft.
Summit Webcam for the latest viewing conditions of Haleakalā Crater from the summit.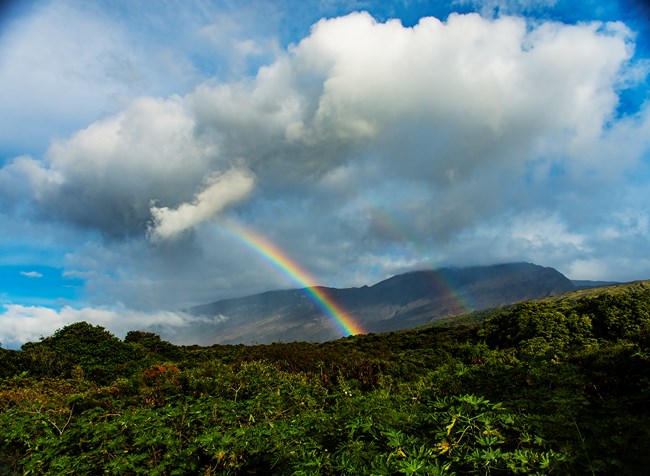 Kīpahulu District
In contrast to the summit, the weather in the Kīpahulu Area of the park is more mild and wet. Located on the windward (eastern) coast of the island, Kīpahulu receives an average of 187 inches (475cm) of rain each year. The proximity of the ocean and the trade winds moderate the temperature and keep it at a daytime average of 70°-80°F (21-27°C) year round. Night time lows average 65-75°F (18-24°C).
Forecast and Current Weather Conditions


Last updated: January 30, 2023