Plan Your Visit to Haleakala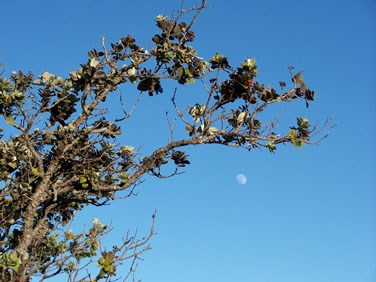 Visitors to Haleakala National Park can explore the summit area and the Kipahulu area on the coast. Each area tells a unique story of the park, in nature and culture. Although the park extends from the summit of the mountain to the coast, the summit and the coastal areas are not directly connected by road. It will take two separate trips to see both areas, and your entrance fee is valid in the whole park for 7 days. By visiting both the summit and Kipahulu, a visitor will experience contrasting yet genuinely Hawaiian environments that can deepen an understanding of Hawaii.
Summit Area
A visit to the summit area will transport you to a world of dramatic scenery, a diversity of landscapes, and hiking trails that explore geological, biological, and cultural features. Many visitors enjoy the expansive views from the summit of Haleakala; at 10,023 feet it is the highest point on Maui. A drive through the summit area traverses many different landscapes, all home to exceptional native Hawaiian plants and wildlife. It is here one may see the ahinahina (Haleakala silversword) and nene (Hawaiian goose). The most distinctive landscape feature in this area is the eroded valley carved into the mountain where recent signs of volcanic activity are evident.
A world away from the cinder desert of the summit's eroded valley is the lush and fertile valley of Kipahulu. Along the coast ten miles south of Hana lies Kipahulu, a relatively recent addition to Haleakala National Park. The coastal area is lined with beautiful freshwater pools and waterfalls including the pools of Oheo, which are accessible by car. The high-elevation region of Kipahulu Valley protects the largest intact Hawaiian rain forest ecosystem teeming with native life. Steeped in the rich traditions of a living culture, Kipahulu is a place to learn about the life and land of the Hawaiian people through the generations


Last updated: March 31, 2012