Stay on Trail
A single set of footprints in the colorful cinders encourages others to follow them and begins a cascading effect of damage that may last a decade, potentially destroying the habitat of a number of endangered species and altering a landscape considered sacred to many Native Hawaiians.
You can help us protect these valuable resources by walking only on designated trails and by helping us to get the message out to other visitors – STAY ON TRAIL!
For more information about preserving these unique resources select here.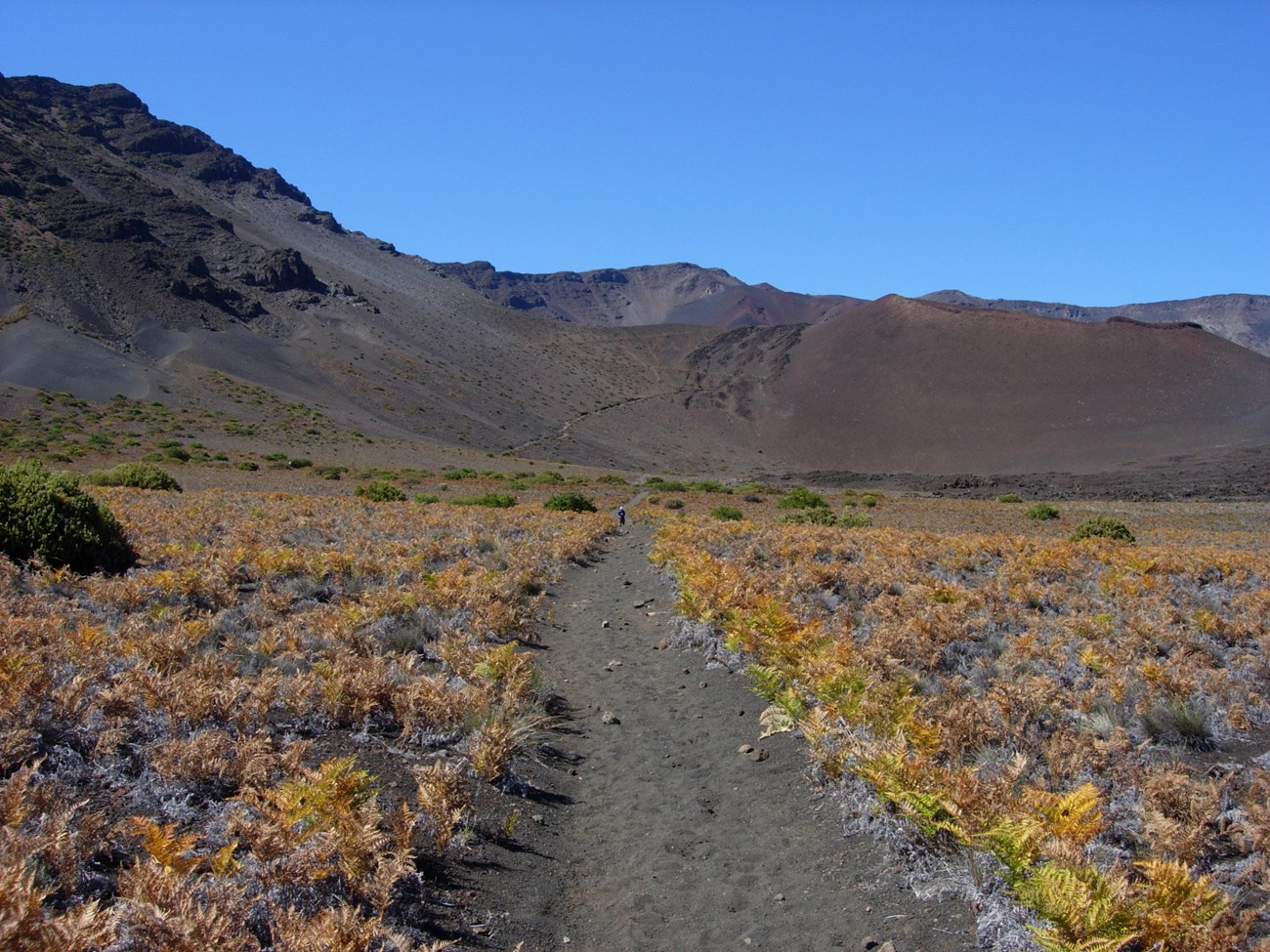 Last updated: January 24, 2022