Permits & Reservations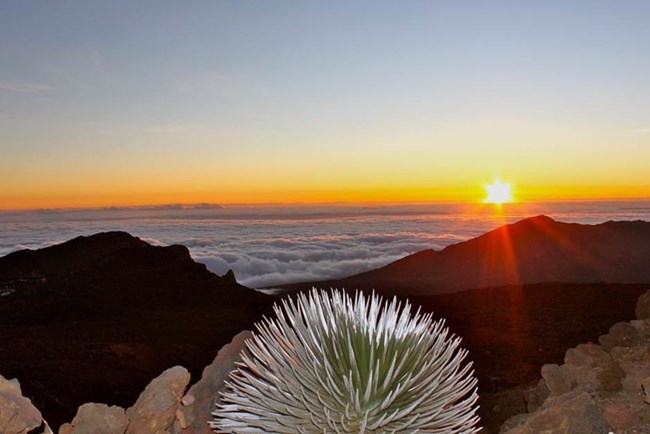 Visitors in personal or rental vehicles wishing to view sunrise at Haleakalā National Park must make sunrise viewing reservations ahead of time on recreation.gov. The cost is $1.00 per car. Reservations go live 60 days in advance and book up quickly, so be sure to plan ahead.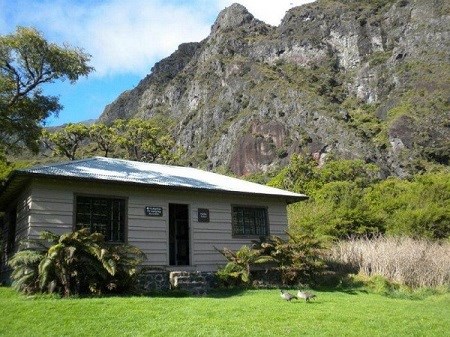 ---
Wilderness Cabins
Three Wilderness cabins are maintained by the National Park Service for visitor use by advanced reservation. The Wilderness cabins are accessible only by trail. To reach the cabins, you must hike a minimum of 3.7 miles (5.9km) to Hōlua, 5.5 miles (8.9km) to Kapalaoa, and 9.3 miles (15km) to Palikū. Reservations can be made up to 180 days in advance. For more information about the Wilderness cabins, please click here.
---
Wilderness Camping
There are two primitive Wilderness campsites which are accessible only by trail. Permits are required for camping at these sites. Campsite space is available on a first-come, first-served basis for the general public. Special accommodation is made for educational groups and civic groups which may reserve camping space up to 6 months in advance. For more information about Wilderness camping, please click here.
---
Commercial Use
All commercial uses of the national park require advance permits. Please refer to the Commercial Use Authorizations page for more information.
Park Visitors
All park visitors are required to purchase a recreational use pass upon entering Haleakalā National Park. The park participates in the Congressionally authorized Federal Recreation Lands Enhancement Program. Under this program, parks keep 80% of all fees collected; the remaining 20% is deposited in a special account to be used in parks where fees are not collected. Funds generated by the fees are used for projects such as the building of new restroom facilities by Haleakalā Visitor Center, improvement of park trails, creating park exhibits, construction of entrance stations, and protection of wildlife habitat. Funded projects increase the quality of the visitor experience and enhance the protection of park resources.
*Does not cover special use fees such as bus transportation, guided tours, etc., there are some NPS units which can only be entered upon payments of such use fees.
**Admits holder, spouse, children, and parents where entry is made by means other than private noncommercial vehicle or Commercial tour vehicle. Passes and Passports are nontransferable. This schedule is subject to change.
Last updated: June 20, 2019