News
Click here to download a park newsletter (7.15MB).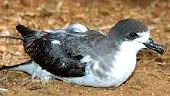 **We need your help!**

Our native seabirds are fledging (flying to the ocean). They can become disoriented and end up on the ground unable to fly. If you find a grounded seabird anywhere on the island, please call 1-877-428-6911 (Haleakalā National Park Dispatch) to report the finding.
The Hawaiian Petrel (ʻUaʻu) is an endangered species. Its largest known nesting colony is located at the top of Mt. Haleakalā. For more information on the Hawaiian Petrel, click here.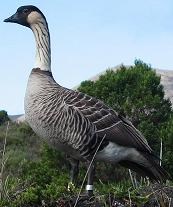 **Protect our state bird!**
Nēnē, Hawaiian Geese, are nesting in the park. They are ground nesters and will aggressively defend their nests. Please support their health and safety in the following ways: Do not approach them, do not feed them, and stay on trail. If a nene is acting aggressively toward you, simply walk away.


Last updated: February 28, 2015