Public Involvement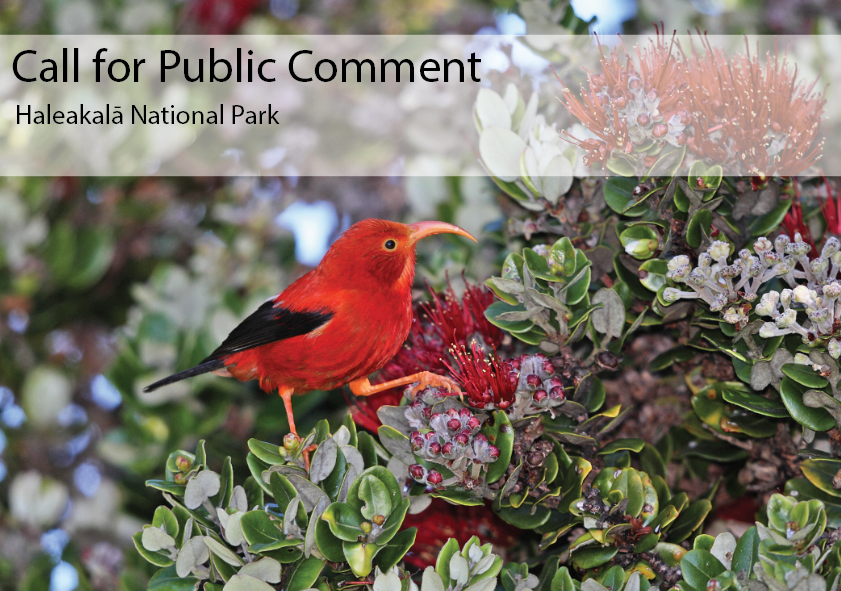 Haleakalā National Park Public Meetings for the Suppression of Non-native Mosquito Populations to Protect Endangered Forest Birds on Maui
Haleakalā National Park is pleased to announce the public scoping process for a proposed Environmental Assessment for the "Suppression of Non-native Mosquito Populations to Address the Impacts of Avian Malaria on Threatened and Endangered Forest Birds on Maui." This Environmental Assessment is being prepared in cooperation with the Hawaii Department of Land and Natural Resources (DLNR).
For additional information or to submit comments on the project, please visit the NPS's Planning, Environment, and Public Comment (PEPC) website at https://parkplanning.nps.gov/HALE-mosquito. To submit a comment on the project, click the "Open For Comment" link on the above website. Then select the "Public Scoping Newsletter" document and then click the "Comment on Document" button to enter and submit your comments. Comments can also be mailed to: Superintendent, Haleakalā National Park, PO Box 369, Makawao, HI 96768.
The National Park Service will be accepting public comments by mail or online at https://parkplanning.nps.gov/HALE-mosquito from December 6, 2021 until January 20, 2022.
Comments will not be accepted by fax, e-mail, or any other way than those specified above. Please also note that your entire comment—including personal identifying information such as your address, phone number, and e-mail address—may be made publicly available at any time. While you can ask us in your comment to withhold your personal identifying information from public review, we cannot guarantee that we will be able to do so. Comments submitted by individuals or organizations on behalf of other individuals or organizations will not be accepted.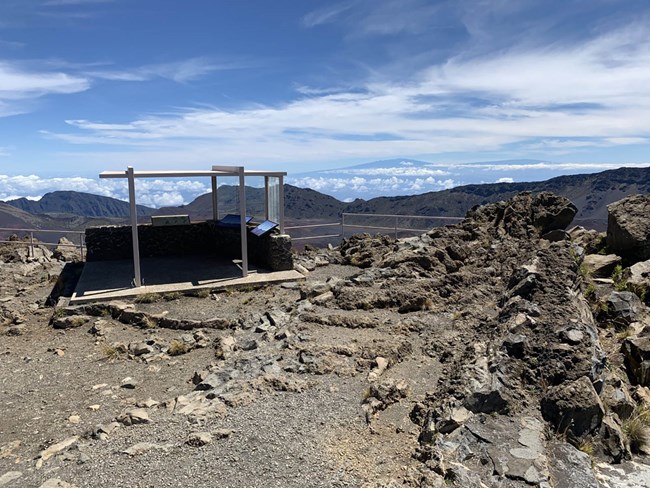 Kalahaku Overlook Area Managment
Haleakalā National Park plans to rehabilitate the Kalahaku Overlook Areas for visitor safety and enjoyment. Several options for this work are being considered. The options include delineating and creating visitor use areas a variety of methods (which will need analysis in the EA), placing interpretive signs, and repairing a historic trail. The public is invited to provide input on the proposed actions, environmental and cultural considerations, potential alternatives, and any other relevant issues that should be considered. The park will consult with the State Historic Preservation Division regarding potential impacts to the historic Kalahaku Overlook area, and with the USFWS on impacts to threatened and endangered species. Priorities for alternatives in the EA should ensure protection of natural and cultural resources (especially threatened and endangered species), the safety and enjoyment of park visitors, and positive community relations. Read the full document here,
Kalahaku Overlook Environmental Assessment.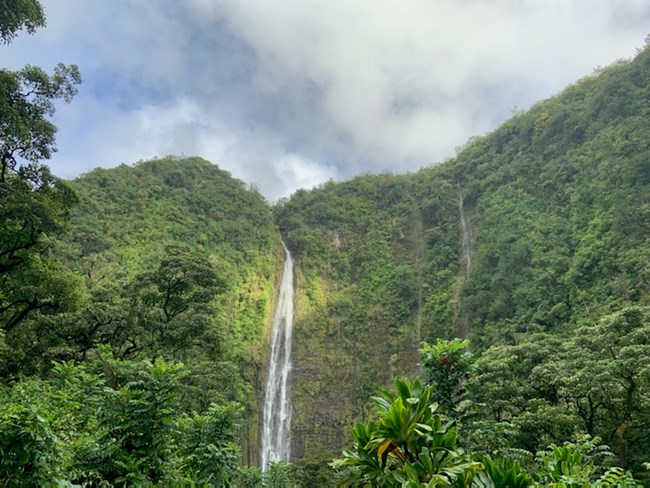 Kīpahulu Comprehensive Plan
Haleakalā National Park is developing a comprehensive plan for the lands under National Park Service management in the Kīpahulu District. The purpose of the Kīpahulu Comprehensive Plan (the plan) is to balance recreational access and visitor facilities with protection of the park's important natural and cultural resources. The renewed planning process will examine current and new visitor opportunities and will outline long-term management strategies. Review the full length, Kīpahulu Comprehensive Plan.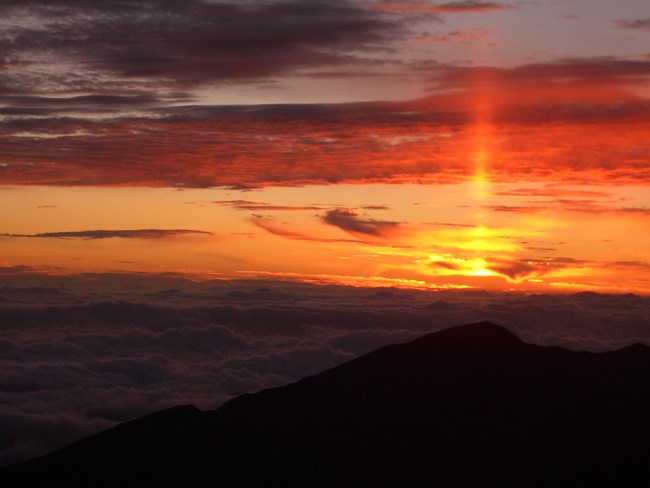 Haleakalā National Park Sunrise Visitation Management

Haleakalā National Park reviewed sunrise operations and looked at ways the park can be good stewards of the land and ensure that park visitors have a safe and enjoyable sunrise experience, while also being good neighbors to the local community. Sunrise operations including in the areas of: Safety, Stewardship of natural and cultural resources, Impacts to local communities, Impacts to local economy, Visitor Enjoyment, Other. Learn more and view the Sunrise Environmental Assessment at Sunrise Visitation Management.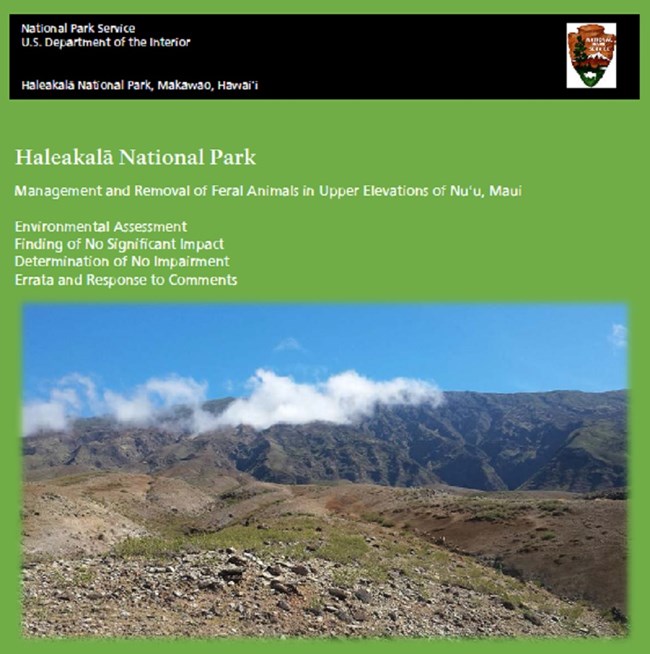 Management and Removal of Feral Animals in Upper Elevations of Nu'u, Maui
Environmental Assessment: Finding of No Significant Impact
Nu'u Environmental Assessment Approval Letter
Finding of No Significant Impact
ERRATA and Response To Comments
Determination of No Impairment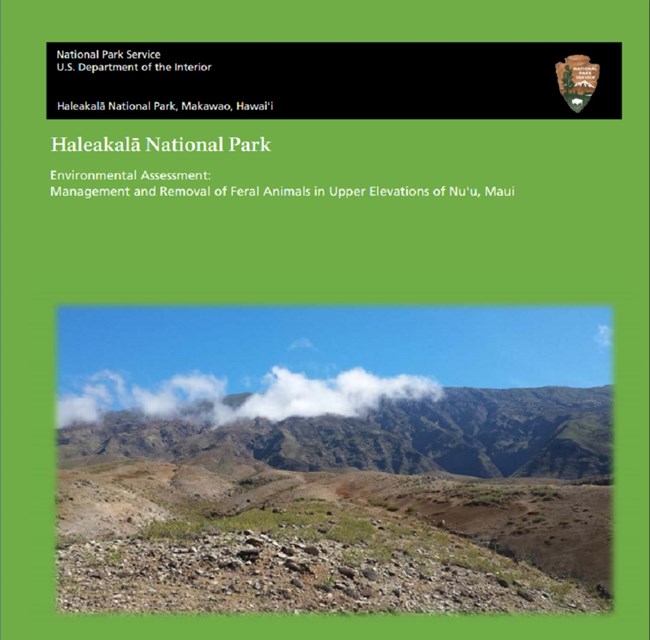 Environmental Assessment: Management and Removal of Feral Animals in Upper Elevations of Nu'u, Maui
Environmental Assessment (PDF)
Last updated: December 9, 2021