Nā Wāhine o Haleakalā: Women of Haleakalā
Women of Haleakalā have been pioneers who shape the land and the community alike through creativity, conservation, and courage. From the moʻolelo (Hawaiian legends) passed down for hundreds of years, in which Pele, the explosive goddess of fire, forms the Hawaiian islands, to the conservationists, ranchers, and park employees of Haleakalā, women occupy a prominent role in the history of this Maui mountain.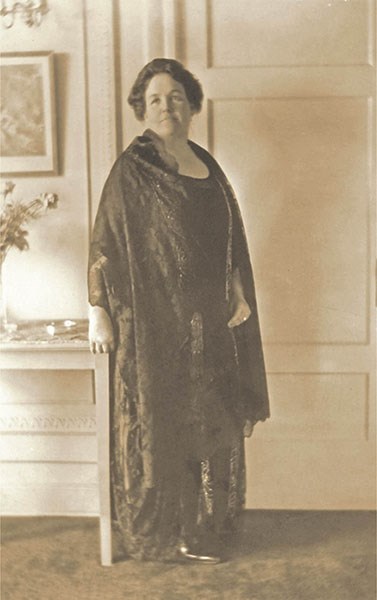 Ethel Baldwin
Ethel was born in Honolulu, Hawaiʻi in 1879, the descendent of Congregational missionaries who had moved to Hawaiʻi in 1842. Ethel attended Punahou school and spent her youth on the shores of Waikiki and Honolulu Harbor. In 1897, when she was seventeen years old, she married Harry Baldwin. Harry was the son of H.P. Baldwin, who was one of the co-owners of Haleakalā Ranch, which included most of the land on the slopes of the volcano. Ethel moved to Maui with her husband, after which he began a productive political career.
While supporting her husband, Ethel also became a community leader, serving as executive secretary of the American Red Cross Association during World War I and supporting families with relatives away in the war. She used her privilege to support her community, and played a crucial role in establishing the Kula Sanitarium for tuberculosis patients in Maui, even paying for one ward of the hospital (the sanitarium still stands today as Kula Hospital). She would go on to set up a ranch-style USO (United Service Organization) center in Makawao during World War II, and she spent time with the servicemen there every day.
In addition to being a generous philanthropist and community leader, Ethel was also a leader in the women's rights movement. In 1919, she was unanimously chosen as the president of the Maui Women's Suffrage Association. There she spoke passionately about women's suffrage to different women's organizations across the island. An avid supporter of the arts, she founded an arts society, Hui Noeau, and was an inspired artist herself. After she passed away in 1967, the Baldwin home, Kaluanui, was donated to Hui Noeau. Today it still serves as a center of the arts for the Makawao area residents. Ethel was an exemplary leader for all the people of Maui, and she devoted her life to the communities of people living on the slopes of Haleakalā.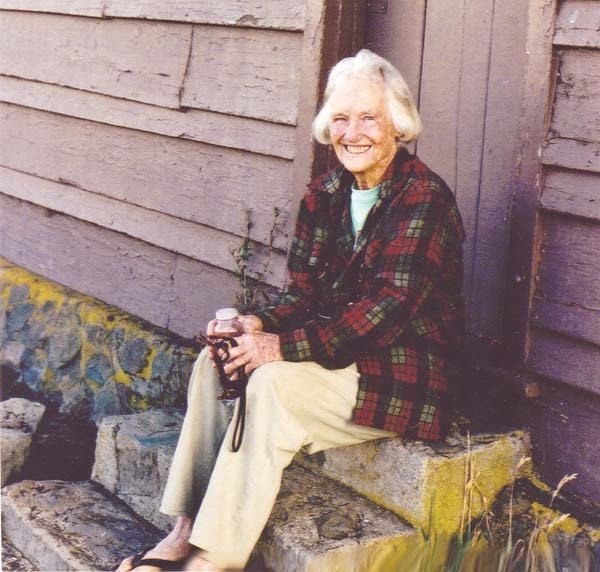 Mary Evanson
Mary Evanson was an avid defender of Maui's wildlife. Born in Oʻahu, Mary moved to Maui after she retired from her job as a preschool teacher in 1976. From then on, she devoted her time and energy to preserving and teaching others about the endemic wildlife of Haleakalā. She started as a volunteer on the Haleakalā fencing project that had begun that same year, the only woman volunteering on the project at the time. Since its completion the fence has protected Haleakalā from destructive invasive species such as goats, pigs, and deer.
After working together with the National Park Service for some time and seeing a need for an organized effort to protect Haleakalā wildlife, Mary was a crucial founder of the non-profit advocacy and volunteer group, Friends of Haleakalā National Park (FHNP). FHNP is dedicated to educational outreach about wildlife and conservation in the park, as well as volunteer activities helping with the maintenance of the park, its facilities, and natural resource projects. Mary and FHNP have been collaborating with park service staff since the organization's creation in 1996. Mary also wrote in Maui newspapers, using every medium available to spread awareness about issues threatening the endemic habitat of the park. Though Mary passed away in 2019, her work to protect the park continues with the members of FHNP, park rangers, and countless others whom she influenced over the course of her life.
Read more about Friends of Haleakalā in Mary's own words
here
.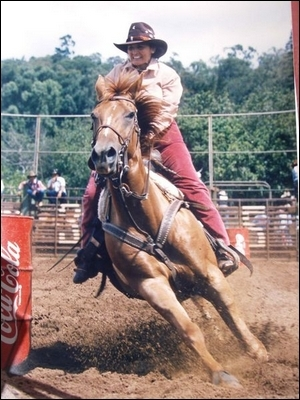 Rose Freitas
Rose Cambra was born and raised on a plantation in Puʻunēnē. While working as a nurse at Kula Hospital, she met Raymond Freitas, a paniolo of the Freitas ranching dynasty at Haleakalā Ranch. They began riding into the crater together, and they were engaged at Palikū cabin in 1952. Later that year they spent their honeymoon in Palikū cabin, trapped inside for nine days as a terrifying storm raged outside.
Rose and Raymond spent much of their time in the crater volunteering to help the National Park Service. Traveling down to the cabins of the Haleakalā Wilderness by horse and mule, they chopped wood, helped with maintenance of facilities, eradicated goats and other invasive species, and helped rangers keep track of nēnē, which had been reintroduced in the park starting in 1962. Together they were deputized by the park as unofficial backcountry rangers.
Rose's love of horseback riding extended beyond her time in the crater. She is a nationwide rodeo champion, having won over 140 awards and trophies in a variety of events such as roping and barrel-racing. Rose remains an active part of Makawao rodeo culture, and was inducted into the National Cowgirl Hall of Fame in 2006, the first woman from Hawaiʻi to receive that honor.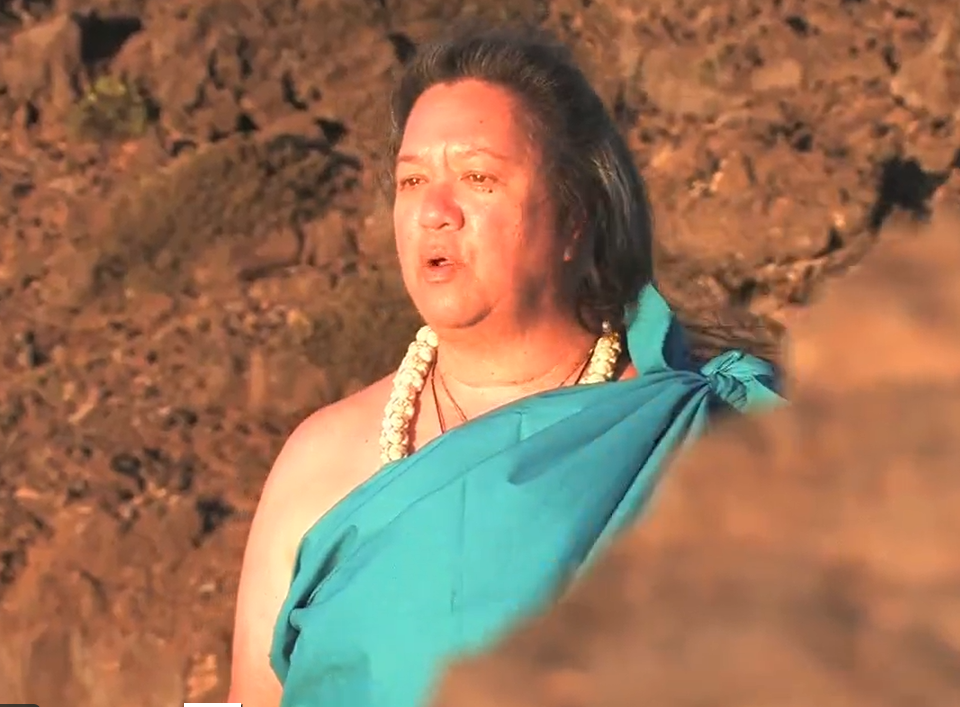 Nan Cabatbat
Born to Hawaiian parents in Richmond, California, Nan moved back to her family home in Kula after kindergarten. She started working with the National Park Service when her husband started work as a law enforcement ranger at the Haleakalā Summit District in the late 1970s. When he started working in the Kīpahulu District, they lived for a time in Hana, where she helped take care of park staff who were passing through the area. When her husband was transferred to Hawaiʻi Volcanoes National Park, she worked with park dispatch, and helped on the fireline. Nan also gave cultural demonstrations, such as lauhala weaving, at Hawai'i Volcanoes's Wahaula Visitor Center (which was destroyed by lava in 1987).
After her husband passed away, she was invited to work at Haleakalā National Park by the park's Chief of Interpretation. She recently retired from working at Haleakalā for 30 years as an employee of Hawaiʻi Pacific Parks Association. Nan worked in the summit visitor center and performed Hawaiian oli each day at sunrise. She has been the park's leader in stewardship of Hawaiian knowledge and traditions, and trained generations of interpretive rangers, student interns, and other park staff. Up until her retirement in 2019, Nan was always a welcoming presence at the summit of Haleakalā, and she remains a mentor who inspires curiosity in everyone she meets.
Last updated: January 6, 2021