Meet the Mules
From class clowns to prima donnas, the mule team at Haleakalā National Park hosts many vibrant personalities. If you see any of the mules working during your hike, step aside and let them pass by to keep you and them safe.

Continue reading below to meet the colorful cast of mules that work at Haleakalā National Park!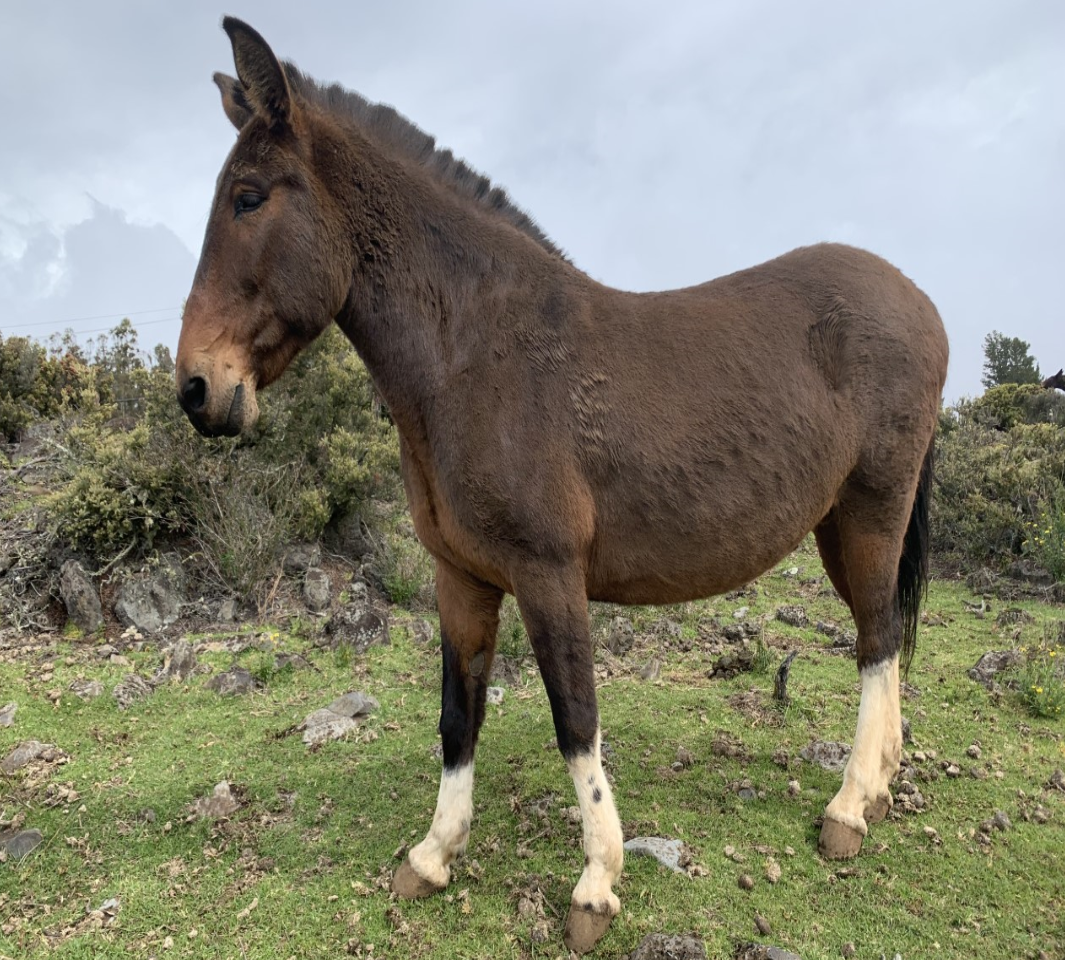 Clyde
Clyde is not only our biggest mule (around 1,300 pounds!), he is also incredibly handsome—and he knows it! Anytime the camera comes out, he lifts his head up high and stands still, waiting for onlookers to capture his majesty. We call him Clyde the Clown, because he never seems to take anything seriously unless it's posing extra handsome for photos!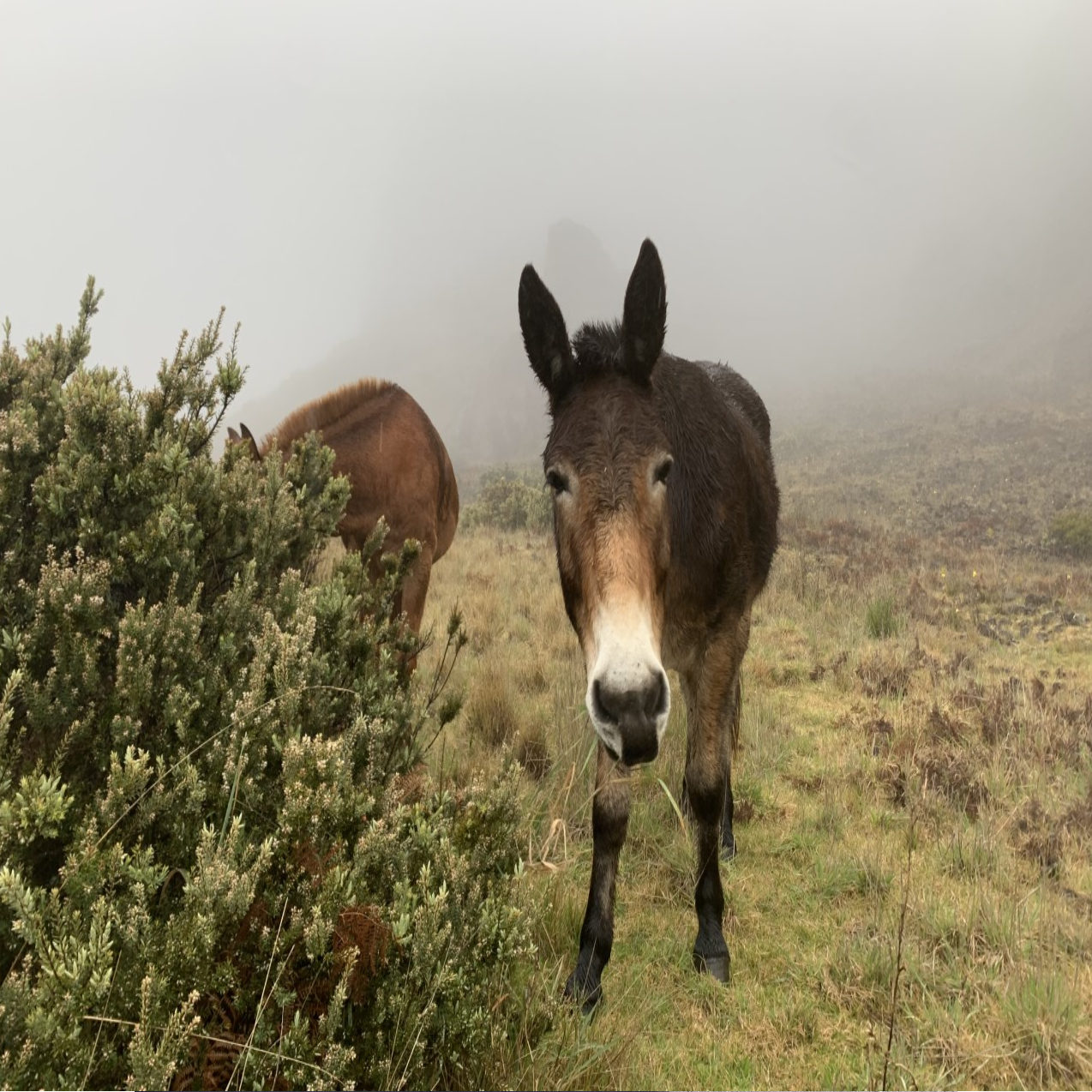 Dozer
Was Dozer named for his large size and ability to mow down vegetation? Maybe, but we have begun to suspect it's really because of his love for taking long naps. Don't mistake his sleepy disposition for laziness. Dozer is always eager to listen to his handlers and work with his teammates. The other mules gravitate towards Dozer for strength and leadership. He is closest with his bright-eyed girlfriend, Sparkles.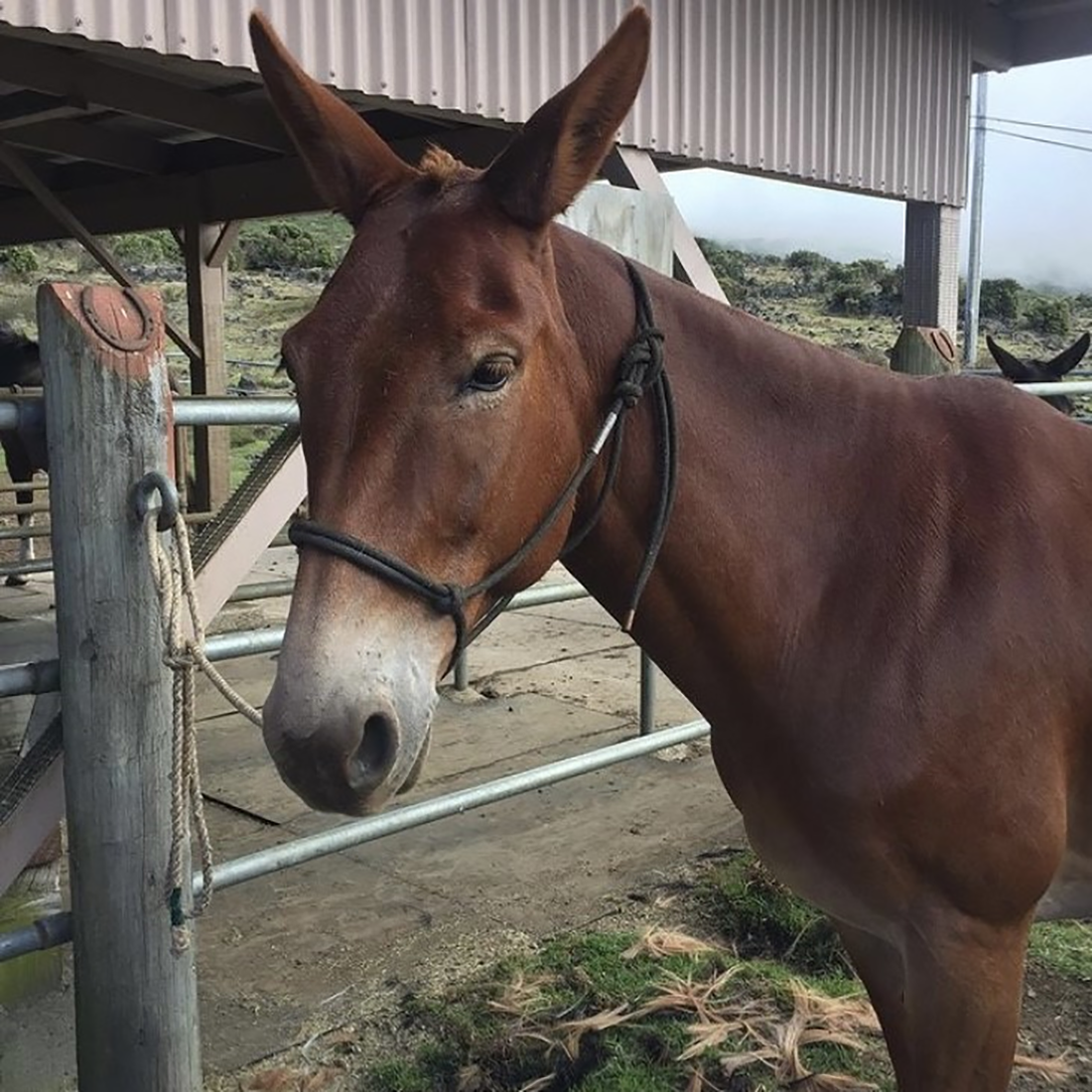 Rusty
Rusty is a bit kolohe (mischievous, rascally). He acts helpless but sneaks nips at some of the other mules and sometimes Rusty finds himself in time-out. Fortunately, Rusty listens well and demonstrates an overall enthusiasm for his job. He is highly intelligent and knows when to ask for help when he gets in a pickle. He's agile too! Rusty likes to be the "hand mule," or the mule directly behind the lead riding mule, so he can see what's ahead on the trail.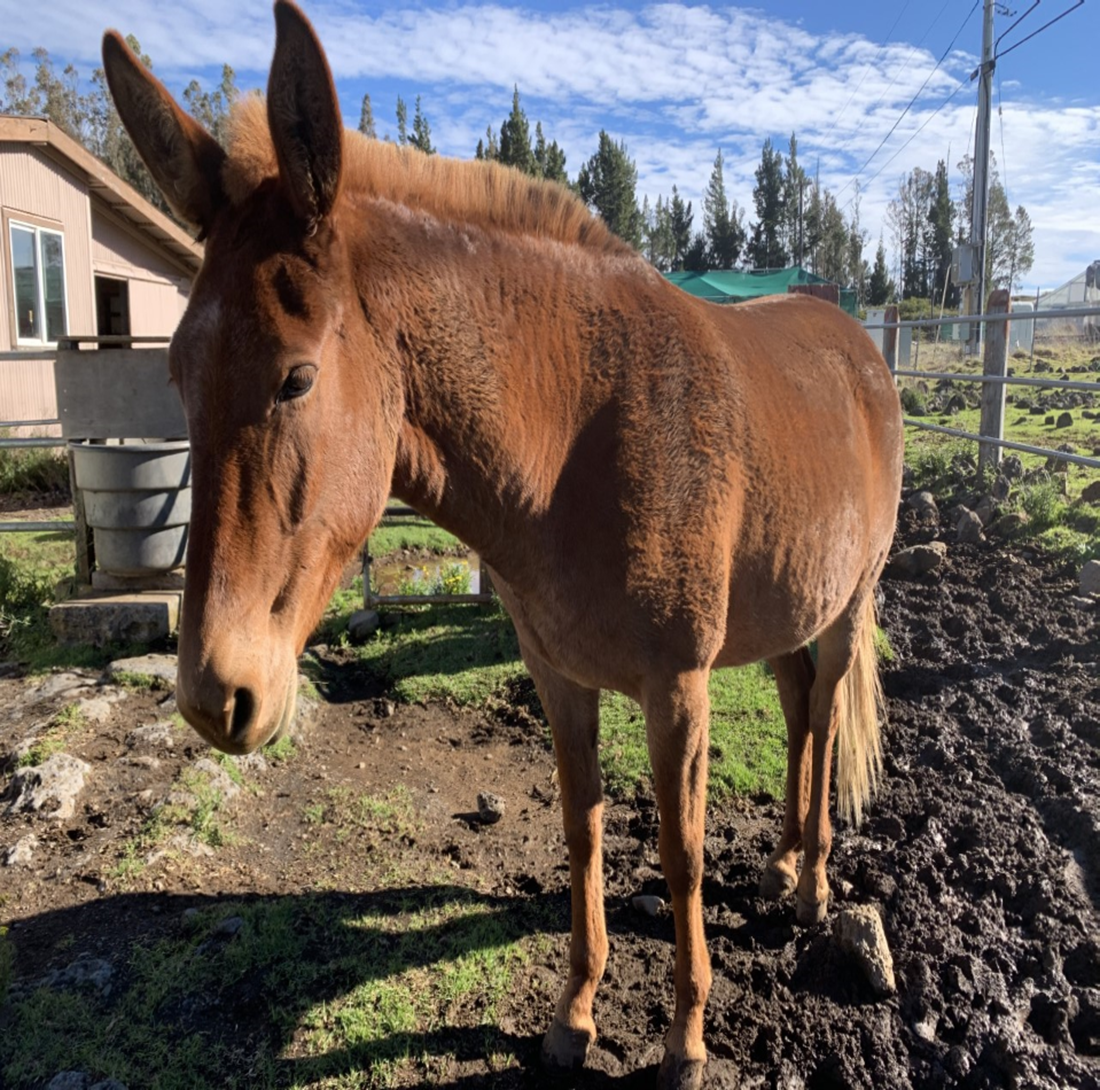 Sparkles
Sparkles is our youngest molly, a female mule, quickly growing into a leadership role within the herd. She can be a little bossy, but usually means well and just wants to play! Since moving to Haleakalā, she has taken a liking to Toby. Sparkles often gets nervous during farrier visits and looks to make sure Toby is standing by for comfort. Sparkles is playful, agile, and fast; a favorite to ride. She's very social and enjoys close bonds with her human handlers.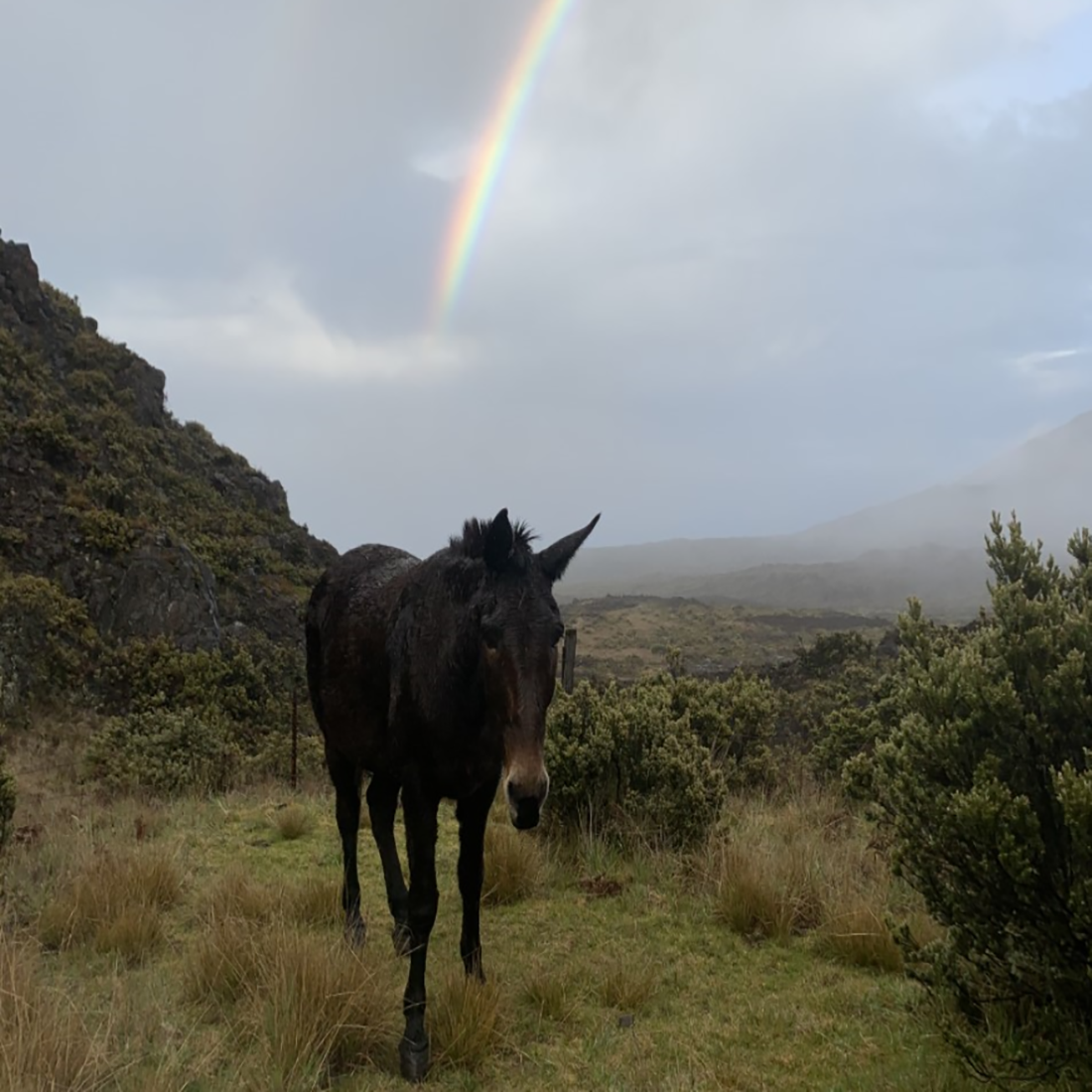 Toby
A little fussy, Toby is not the most agreeable mule sometimes but he contributes to the herd in his own ways. On shoeing days, Toby stands with each mule as they get their feet trimmed to keep them calm. Toby is a good listener and performs his duties well. He can follow advanced directions and doesn't get flustered if other mules get spooked along the trail. When a complicated work task comes up, Toby shines.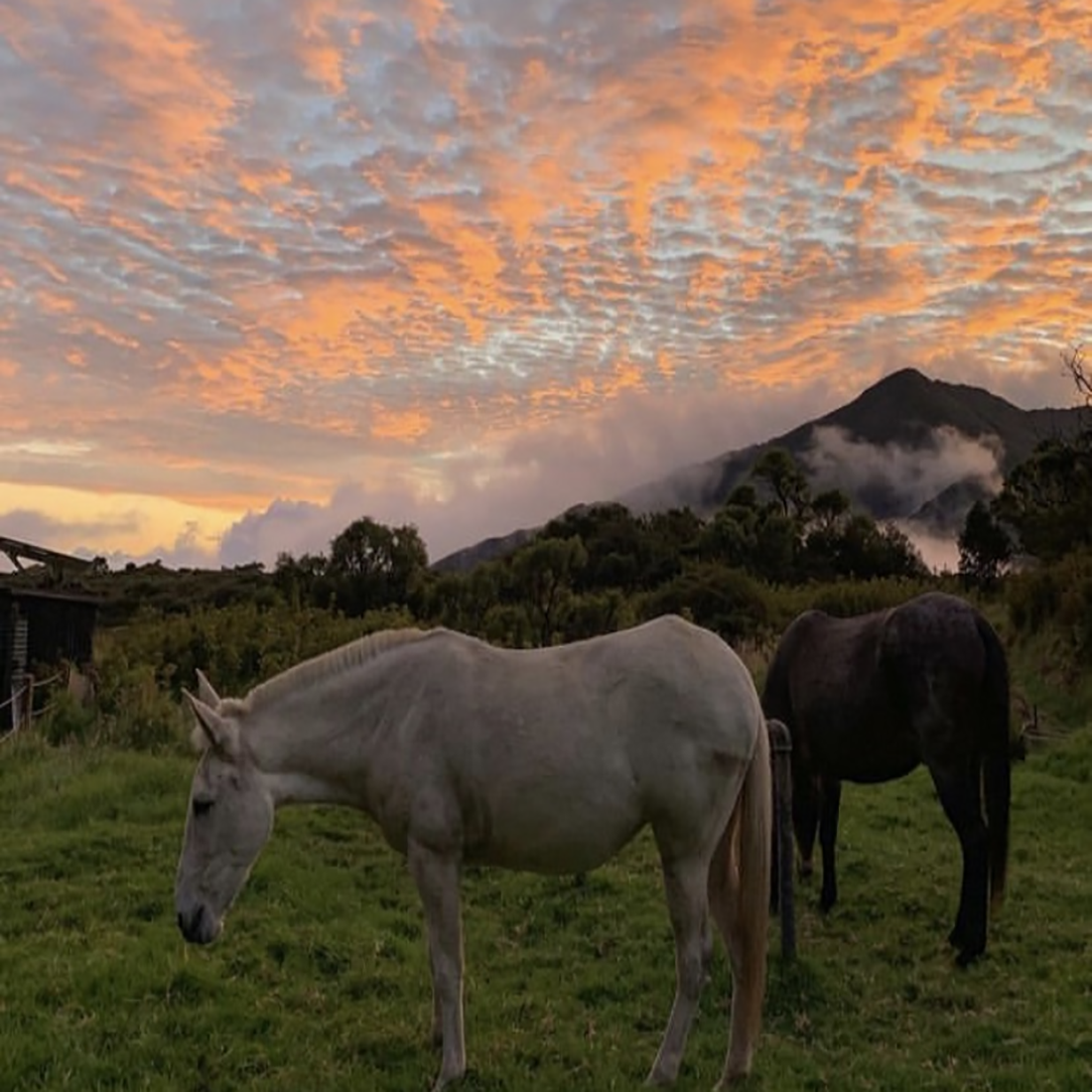 Lōkahi
Lōkahi is intelligent and wise. She is also really good at sneaking and a master of the misdirection. Lōkahi plays along with your plans until you let your guard down—which is when she'll start running in the other direction! She is a senior these days and isn't required to work the long pack trips that she completed for decades. Lōkahi was one of three mules to retire in 2021 and she will be missed by her handlers very much.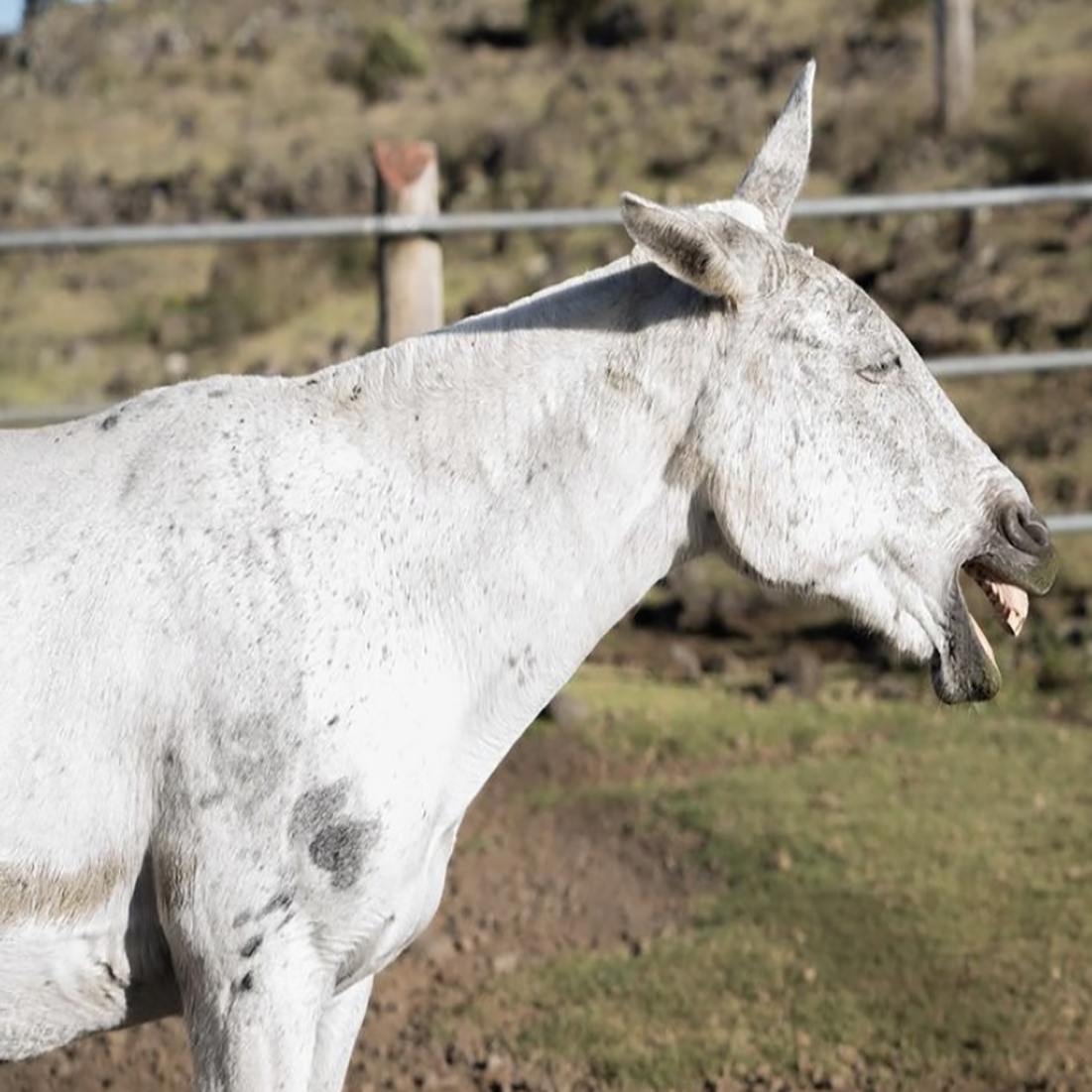 Justine
Justine is the ultimate optimist. She makes the most out of her position in the herd and takes it upon herself to announce when breakfast is on the way. When she hears the tear of a feed bag, she brays out to notify the herd. Although she usually gets pushed to the side after her announcement, she finds her voice when she must. When the other mules try to push her buttons, Justine is capable of letting out a bray loud enough to intimidate any mule. Justine likes napping in her favorite corner of the corral and listening to her handlers talk. Justine retired in 2021 with Ricki and Lōkahi.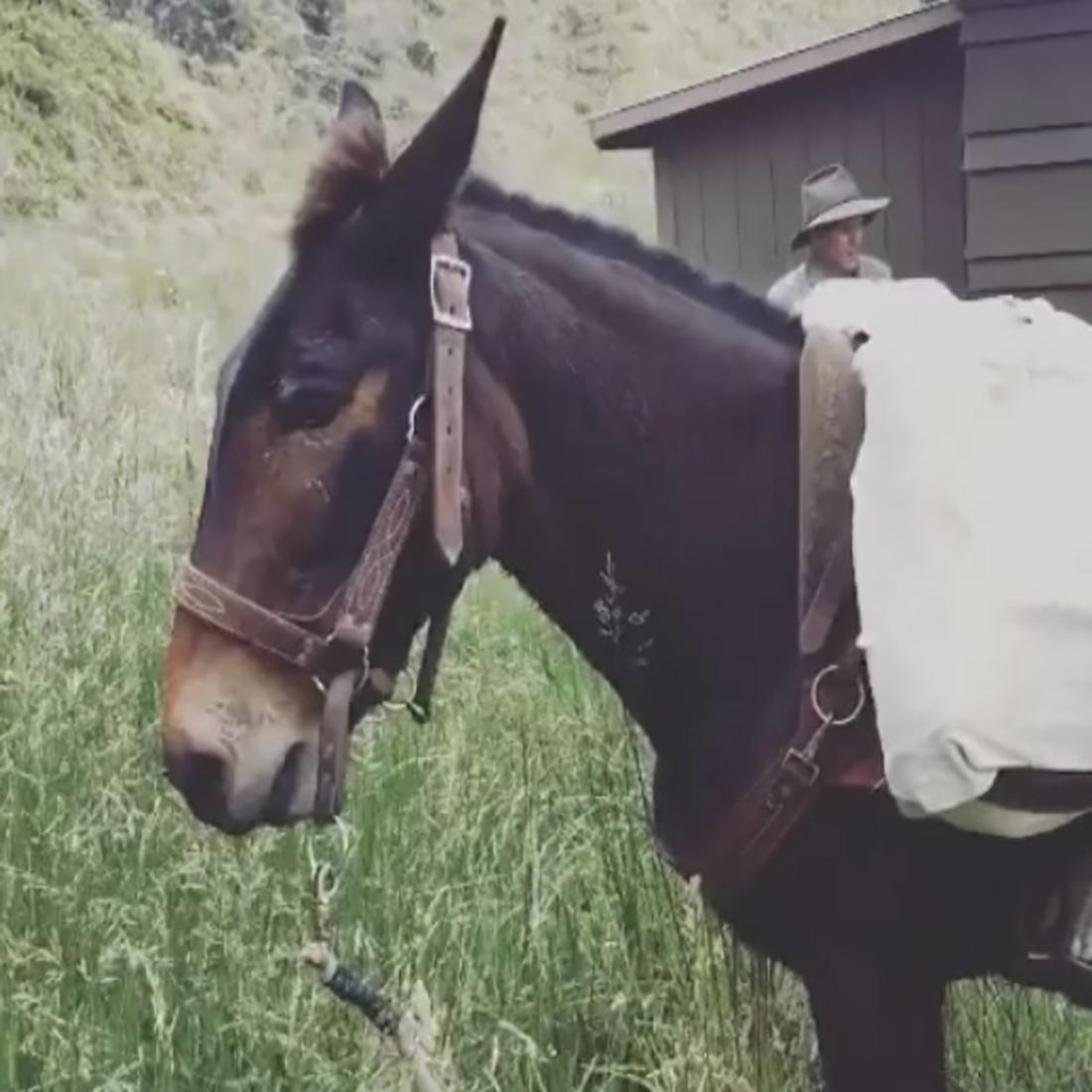 Ricki
Ricki is one of the hardest working and most dependable mules. She is an introvert who takes a long time to fully trust her human handlers. While she might not be the most personable, she listens well and performs her duties better than the rest of the herd. Calm, kind, and patient handling easily wins Ricki's trust. She likes to spend time with her long-time friends Justine and Lōkahi. Ricki, Lōkahi, and Justine have spent more time in the crater than any of the other mules and most of the human employees to boot!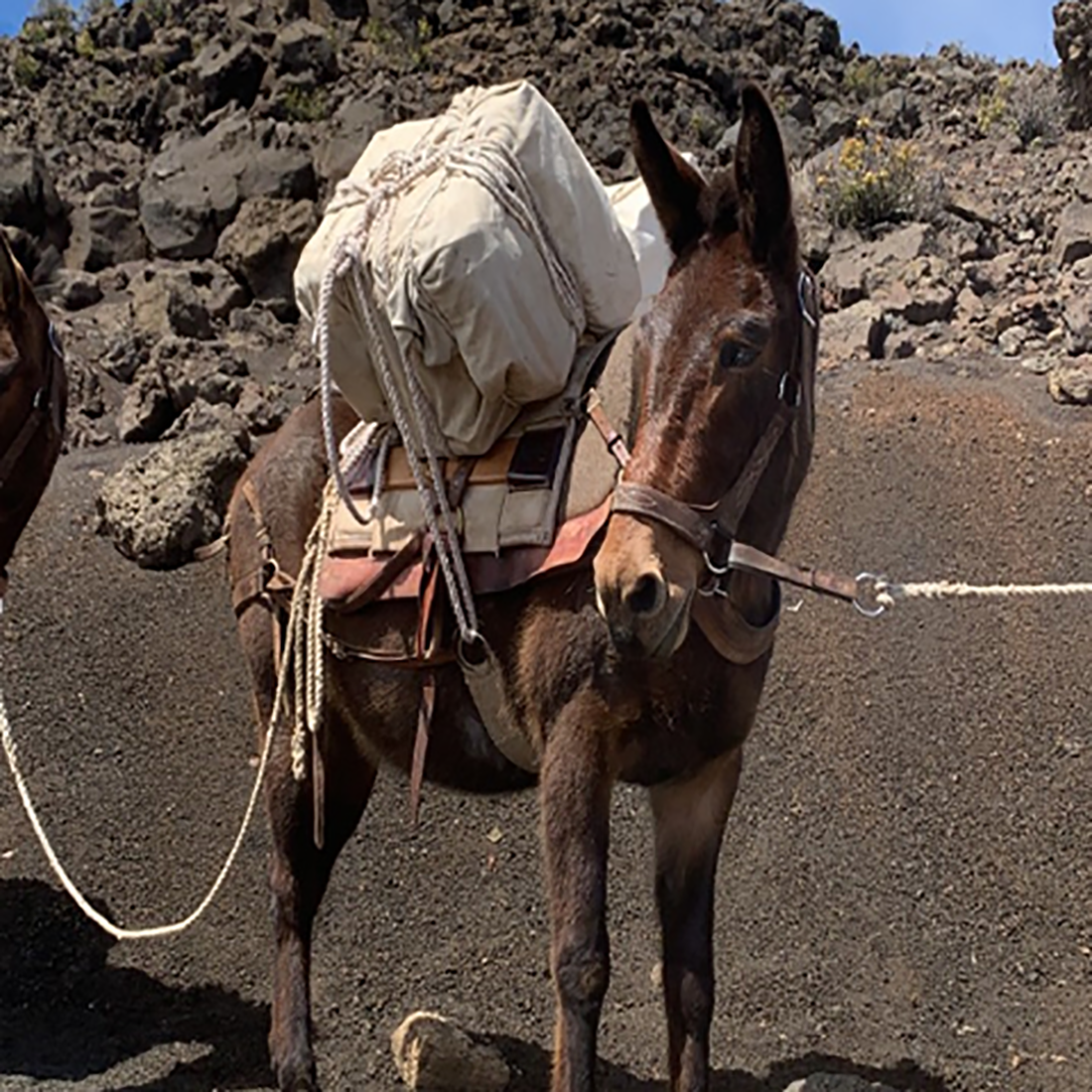 Jake
Jake is very peaceful. He doesn't bicker with the other mules and prefers to have personal space. Jake spends a lot of time with Clyde and the two of them often scratch each other's backs when they're in the pasture. He is an excellent riding mule and is trusted to safely guide the mule train through pack trips. One of his handlers recites Shakespeare to him while climbing out the crater and Jake's ears always attentively flick back to hear more.
Last updated: January 28, 2022