Travel Tips
Do you plan to travel to the park in an alternative fuel vehicle? If so, good for you! Your actions help reduce greenhouse gas emissions and petroleum use. Plan your trip with the Alternative Fueling Station Locator from the Department of Energy.
The parkway is a narrow and winding road with a speed limit that varies between 25 and 50 miles per hour. Do not exceed posted speed limits. There are many forested areas near the roadway, so please watch for deer, wild turkeys and other small animals on the roadway, especially at dawn and dusk.
Rush hour traffic can be very heavy during weekdays. Try to plan your visit during off-peak times. Rush hour lasts from approximately 6 am to 9:30 am and 3 pm to 7 pm. Traffic is usually lighter on the weekends.
Be aware of bridge heights on the George Washington Memorial Parkway. Some bridges are too low for trucks to pass under.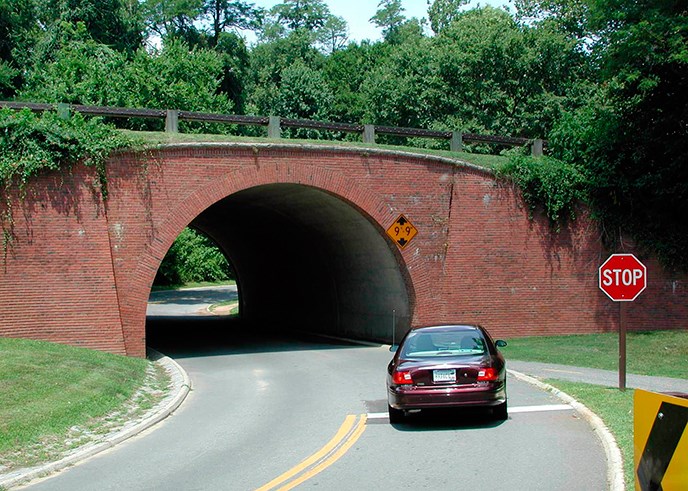 Last updated: July 19, 2021