Fort Hunt Concerts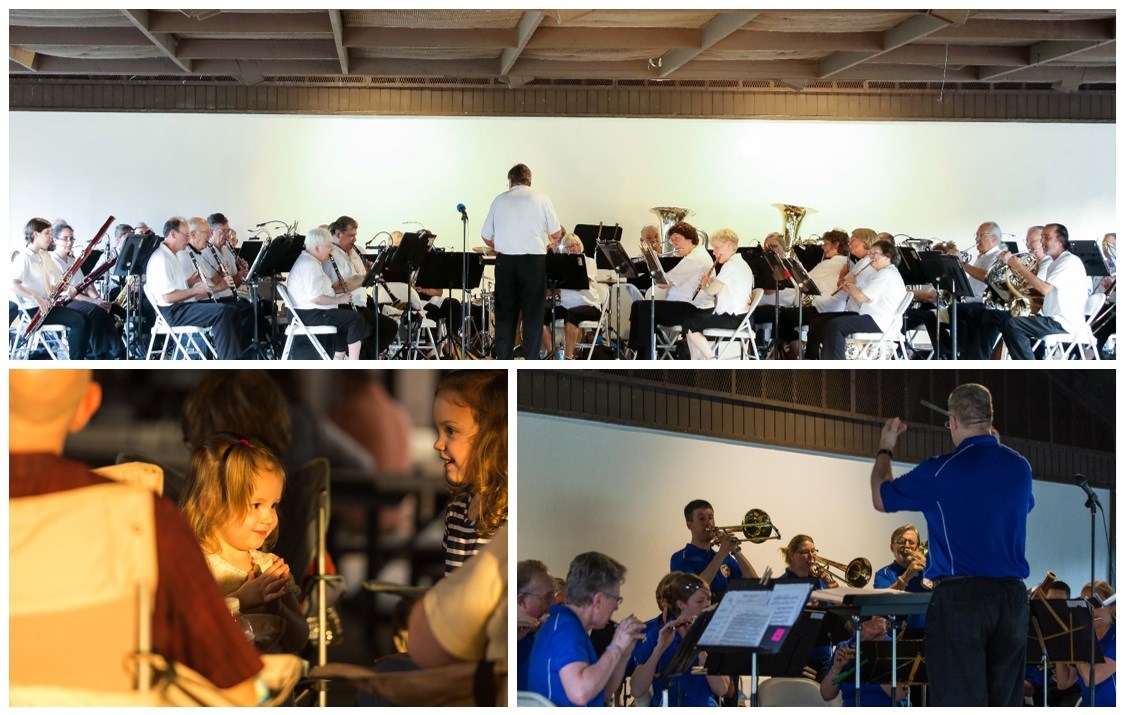 Join Us for Free Concerts at Fort Hunt Park
All are welcome for free community concerts held at Fort Hunt Park every Sunday in June, July and August. Concerts are held at Pavilion A. The park's grassy fields are a great place to relax with a picnic while local bands play music from a variety of genres. There are picnic tables in the pavilion, but bringing your own chair or blanket is recommended at seating is limited.

All concerts are FREE and open to the public. All concerts begin at 7:00 p.m.
2021 Summer Concert Schedule:
The Fort Hunt concert series for 2021

The 2021 concert series brings back many of the bands most often appreciated and called for by our audiences here at Fort Hunt.

July 11th - CANCELLED
THE NATIONAL CONCERT BAND OF AMERICA
This superb band is made up of retired professional military musicians who wish to continue to perform in a large ensemble. Many are instrumental music teachers, passing along America's musical heritage to future generations.
** In Lieu of this concert a program will be held same date and time. John Philip Sousa (1854-1932) is remembered mostly for composing "The Stars and Stripes Forever," "Semper Fidelis," "The Washington Post" and other military marches known and cherished by Americans everywhere. Marches, however, comprise less than twenty percent of Sousa's published work. Join musician and National Park Service volunteer Owen Hammett at Pavilion A of Fort Hunt Park to explore the extensive oeuvre of this great American composer

July 18th
KENTLANDS ACOUSTIC JAM
This band is the core of a Gaithersburg, Maryland, community jam session that takes place regularly at the Kentlands Carriage House. Branching out from jam sessions, this ensemble performs for festivals and Fairs across the region.

July 25th
COLLECTIVE DELUSION
Collective Delusion plays an eclectic variety of rock music from the 1970s to today at bars and clubs throughout Northern Virginia.

August 1st - CANCELLED
PETER THE FOLK SINGER
Peter Hill is a one-man show covering a wide variety of music in an engaging solo performance that illustrates what talent and technology can do under great musicianship.

August 8th
LESSON ZERO
Close your eyes and listen. You can easily imagine your favorite rock band on the Fort Hunt stage for a one-hour set, playing rock and roll favorites from your own set of records.

August 15th
Surf Jaguars
It's summertime all year around with the Surf Jaguars! The Surf Jaguars play a variety Vintage show- an easy listening mix of Yacht Rock, Surf and rockabilly, classic tunes that never die, including the Ventures, Beach Boys, Chuck Berry, and entertaining original tunes. Supporters of Stroke Recovery and Charity.
www.reverbnation.com/surfjaguars

August 22nd
NITEHAWKS SWING
For twenty years this classic swing band has been covering the songs of the Big Band Era in performances all over the metropolitan area. We can well imagine that the World War II Soldiers here at Fort Hunt listened to this same music by the big-name bands.

August 29th
ALTE KAMERADEN
The "Old Comrades" are a classic Oktoberfest Band, introducing the fest tent music to audiences all over the northern Virginia area for over 40 years. This is the music of fest tents large and small all over central Europe. It has been our privilege to have them close our concert series for the last ten years.

Last updated: August 9, 2021