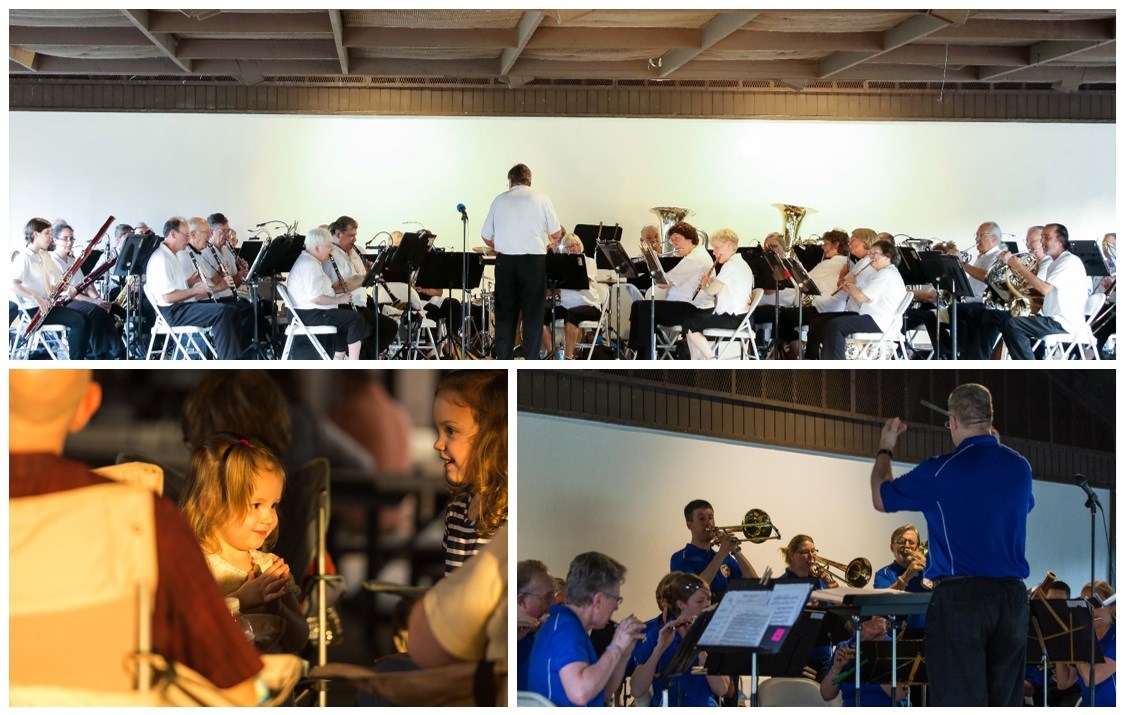 Join Us for Free Concerts at Fort Hunt Park
All are welcome for free community concerts held at Fort Hunt Park every Sunday in June, July and August. Concerts are held at Pavilion A. The park's grassy fields are a great place to relax with a picnic while local bands play music from a variety of genres. There are picnic tables in the pavilioin, but bringing your own chair or blanket is recommended at seating is limited.

All concerts are FREE and open to the public. All concerts begin at 7:00 p.m.
2018 Summer Concert Schedule:
June 3rd
The National Concert Band of America
A typically American concert band made up of professional and amateur musicians providing the Washington Area with its own National Concert Band.

June 10th
The Mandoleers
The Mandoleers are a mandolin and guitar orchestra performing in the Washington D.C. area since its founding in 1923, in the finest American tradition of string band instrumental music.

June 17th
The Mount Vernon Concert Band
Providing town band concerts in the Mount Vernon and Northern Virginia area, and for Fairfax County events for over 30 years.

June 24th
The Main Street Community Band
The Main Street Community Band, an ensemble of the City of Fairfax Band Association, was created in February 2009, to accommodate the growing number of amateur musicians in the Fairfax City area. They have quickly become a community asset and tradition.

July 1st
The Fort Washington Community Chorus
The Fort Washington Community Chorus is a choral ensemble that performs twice a year; for the 4th of July, and for Christmas. Their July program at Fort Hunt Park is patriotic. They are accompanied by the MVBrass, the Brass Ensemble of the Mount Vernon Community Band.

July 8th
Nitehawks Swing
The Nitehawks Swing is a classic Swing Band that has been entertaining audiences around the Washington, DC metropolitan area for over 15 years, with the music from the golden age of Swing.

July 15th
Black Moon Tonic
This is a 'back-to-our-roots' rock and roll band, mirroring the era of real 'garage bands', playing the classics of the popular music that followed the Swing Ear.

July 22nd
The Potomac Harmony Chorus
The Potomac Harmony Chorus is an award winning chapter of Sweet Adelines International, travelling across the nation to compete and entertain.

July 29th
Kings Park Community Band
Formed in 1965 with nine people, donated music, and a basement rehearsal room. It has grown to a full concert band of over 55 adults. The band is under the baton of Mr. Richard Bergman, a distinguished music educator in school systems in Maryland and Virginia.

August 5th
Northern Virginia Saxophone Ensemble
A quartet of local saxophone enthusiasts performing a mixed program of classical, popular, theatrical and jazz songs, utilizing the full range of single reed instruments.

August 12th
The Hot Lanes Big Band
This 16 piece orchestra was formed to keep the big band jazz spirit of Duke Ellington and Dizzy Gillespie alive, entertaining, informing and teaching their chosen music style.

August 19th
Alte Kameraden
Since their founding in 1977, Alte Kameraden, the old comrades, have introduced American audiences to the lush and spirited festmusik played by Bavarian bands while taking international awards for their musicianship.

August 26th
Kentlands Acoustic Jam
This group of talented musicians conducts an open jam session at the Kentlands Carriage House in Gaithersburg, MD. In their spare time they entertain at community events in the greater Washington D.C. area.