Netherlands Carillon Concerts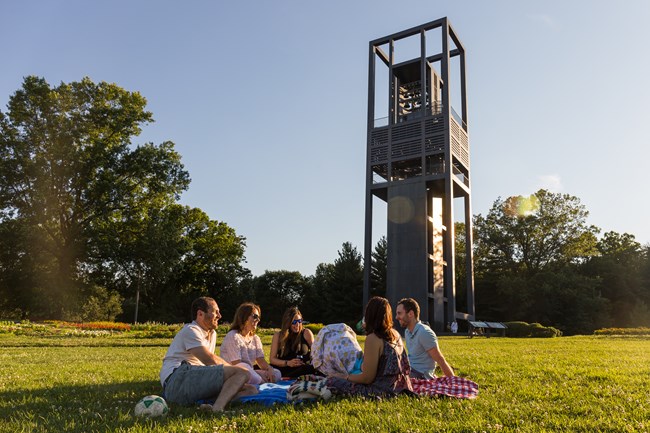 Concerts with Live Musicians
Enjoy sweeping views of Washington, D.C. while guest carillonneurs play concerts of jazz, pop, and patriotic music on the carillon's 53 bells.

2023 Summer Evening Concert Schedule Coming Soon!

Automated Concerts
Automated concerts and bell chimes occur daily at the Netherlands Carillon.

Every day from 10:00 a.m. to 6:00 p.m. visitors in Arlington Ridge Park hear the chimes from the carillon every 15 minutes. Additionally, every day at 12:00 p.m. a musical medley of the United States armed forces anthems is played and at 6:00 p.m., the Dutch national anthem (Wilhelmus) and the American national anthem (Star-Spangled Banner) are played.
Last updated: January 26, 2023