Netherlands Carillon Concerts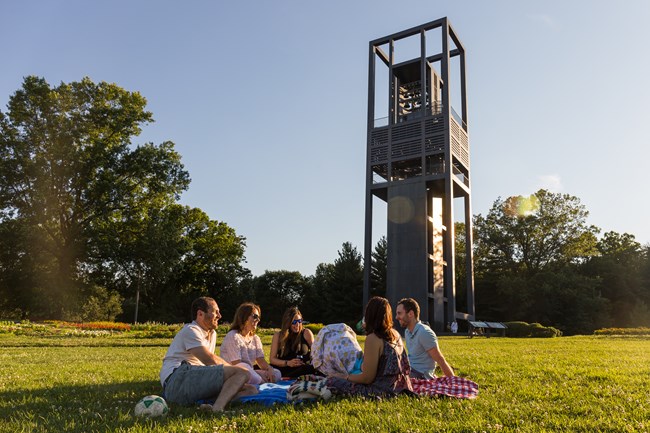 Concerts with Live Musicians
Enjoy sweeping views of Washington, D.C. while guest carillonneurs play concerts of jazz, pop, and patriotic music on the carillon's 53 bells on:
Thursday, 9/7/23, 6:00 P.M.
Thursday, 9/14/23, 6:00 P.M.
Thursday, 9/21/23, 6:00 P.M.
Thursday, 9/28/23, 6:00 P.M.
Concerts are free and go from 6:00-7:00 P.M. Park Rangers offer kids activities from 5:30-7:00 P.M.

Automated Concerts
Automated concerts and bell chimes occur daily at the Netherlands Carillon.

Every day from 10:00 a.m. to 6:00 p.m. visitors in Arlington Ridge Park hear the chimes from the carillon every 15 minutes. Additionally, every day at 12:00 p.m. a musical medley of the United States armed forces anthems is played and at 6:00 p.m., the Dutch national anthem (Wilhelmus) and the American national anthem (Star-Spangled Banner) are played.
Last updated: August 15, 2023