Seabees Memorial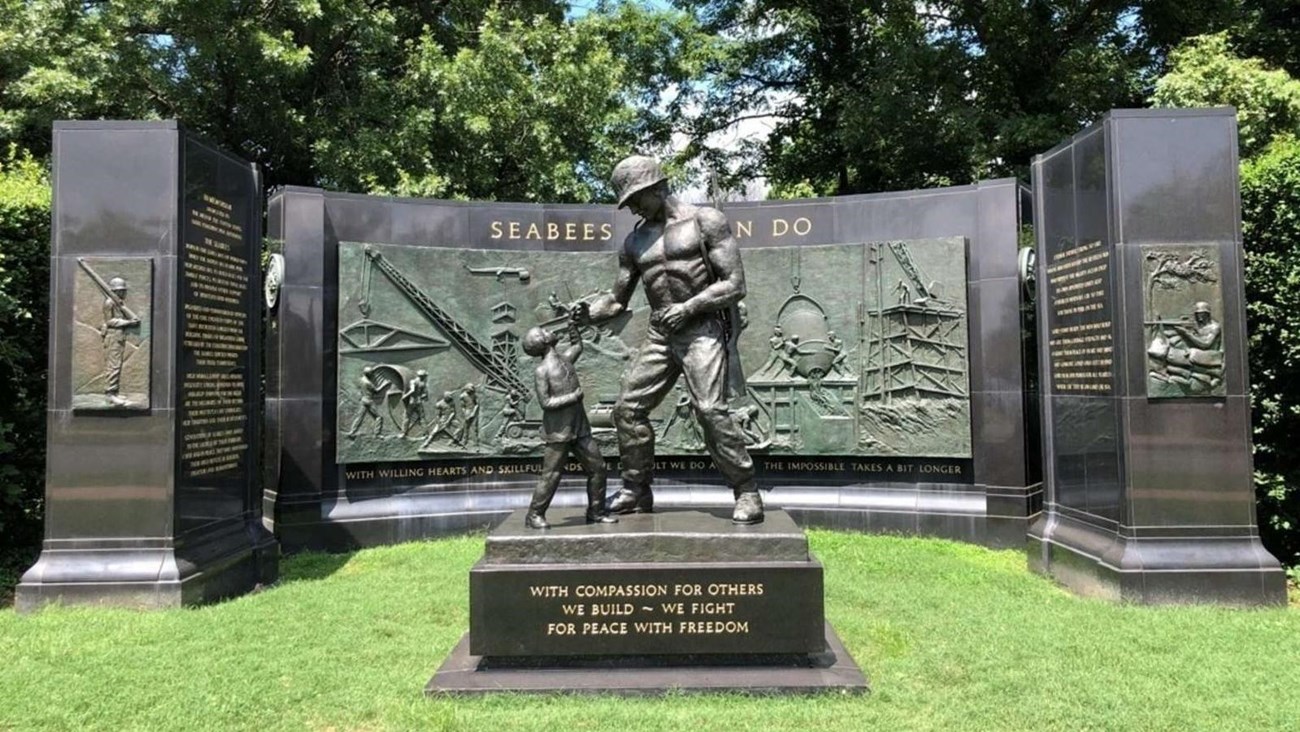 Dedicated in 1972, the Seabees Memorial honors the contributions and "Can Do" attitude of the members of the Naval Construction Battalions (CBs or Seabees) during war and peace. The Memorial is one of a series of memorials that line Memorial Avenue, the entrance to Arlington National Cemetery.
The Seabees were responsible for constructing bases, bulldozing and paving thousands of miles of roadway, and building airstrips to support the military in times of war and peace since World War II.
The Memorial was designed by architect Anthony Harrar and sculptor Felix de Weldon. De Weldon was a Seabee during World War II and was the sculptor for the U.S. Marine Corps War Memorial, which is located less than a quarter mile away.
The memorial includes a 9-foot tall bronze figure of a Seabee greeting a 3-feet tall child standing on a block of Swedish granite. Behind them is a bronze relief of Seabees working at their various trades. The Memorial is inscribed with the Seabees motto "Can Do" and the phrase "With willing hearts and skillful hands, the difficult we do at once, the impossible takes a bit longer."
To obtain a permit for a wreath laying ceremony or memorial service, please contact the National Park Service at 703-289-2513.


Last updated: May 19, 2023