Volunteer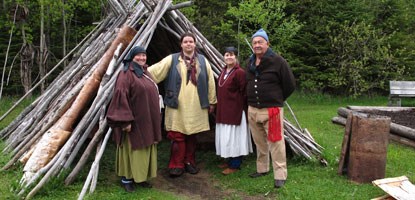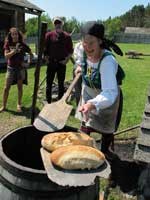 Mission Statement for Grand Portage's Volunteers-In-Parks Program
The mission of the Volunteers in Parks (VIP) program at Grand Portage National Monument is to provide individuals opportunities to commemorate, preserve, and communicate the stories associated with Grand Portage Ojibwe and North West Company interactions through the years 1731-1802 to the present. Volunteers are important team members of the park staff and are encouraged to participate in all training, meetings and special events.
Current VIP opportunities at Grand Portage National Monument
Living History Interpreter:
Our volunteers contribute three eight-hour days per week.

Depending on your duty station, volunteers will wear period dress (issued in May during staff training) or a VIP uniform.

Your adventure will begin at the end of May with two weeks of comprehensive training and shadowing.

We ask for a commitment through Labor Day, or beyond if you like.

In exchange we offer trailer pad parking, full electric, water/sewer hook-ups, and free laundry facilities.
Winter Heritage Center Volunteer Cook County Local:
We are looking for volunteers to work 4+ hour shifts at the visitor center desk, depending on how much you would like to give, and your schedule.

We will figure out a schedule that works for you.

Housing is not available for this position.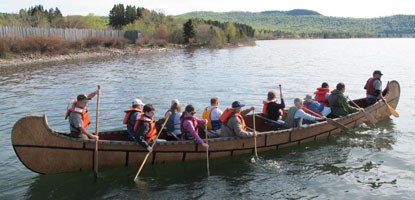 Last updated: April 10, 2015