Information for Cyclists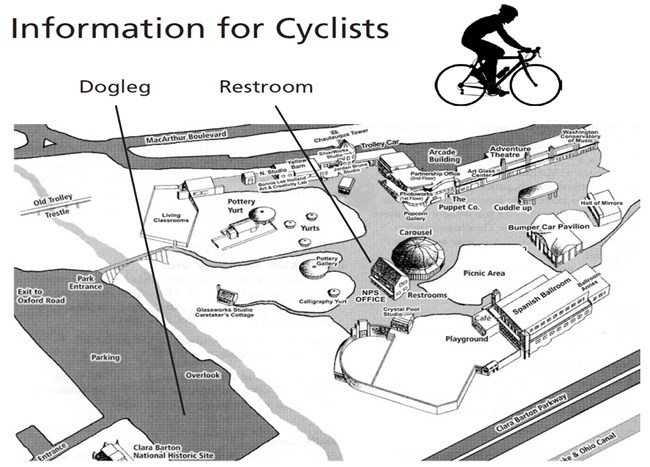 Cyclists who park in the Glen Echo Park visitor parking lot are asked to follow the following regulations:
Please use the restroom next to the carousel in the park.
Please change clothes in the restroom building.
When bringing groups of 10 or more, contact park headquarters (703-289-2500) about gaining a special use permit.
Please park in the "dogleg", the section of the parking lot farthest away from MacArthur Blvd.
Thank you for your cooperation.
Last updated: July 24, 2018