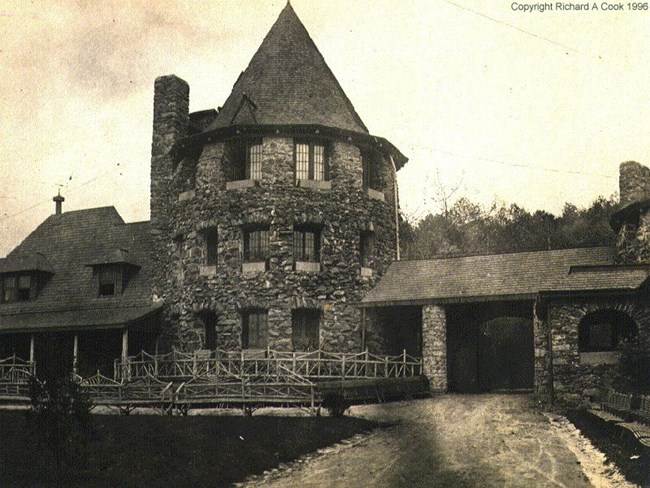 The Glen Echo Chautauqau Tower
Is the only usable structure form the Chautauqua Assembly and as a local specimen of late-Victorian rustic architecture. Construction of the tower was started in either 1890 - 1891, it was completed in 1892. Approximately 34 feet in diameter and three stories high, capped by an 11-sided roof of steep pitch with a flagpole rising from its peak. The tower is a Richardsonian Romanesque circular structure of irregularly shaped, rough-faced stone, dominating the central entrance to the park.
The Glen Echo Chautauqua tower was listed on the National Register of Historic Places in 1980. Today the tower is used by resident artist that stands as a highly picturesque Glen Echo landmark and as a reminder of a significant aspect of the modern community's origins.