Crystal Pool Facade Restoration
The Crystal Pool Facade is an example of restoration. Although the National Park Service was unable to restore the entire Crystal Pool, the facade and the adjacent First Aid building were restored during the early 2000s.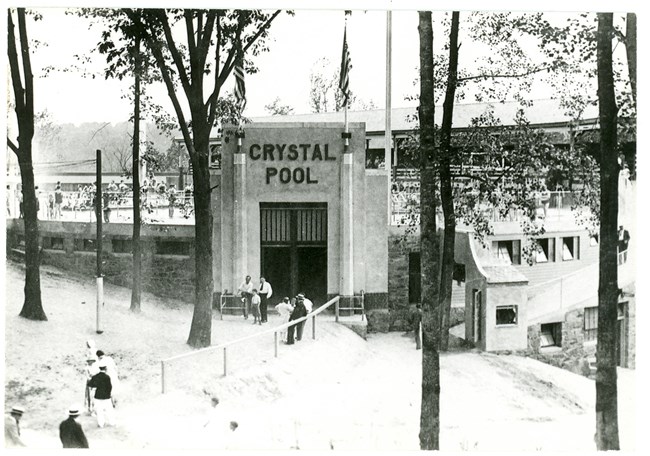 This first photograph shows the Crystal Pool just a few years after it was built. Built in 1931, the pool cost over $200,000 to build, was designed to accommodate 3,000 swimmers, and included high and low diving platforms, a large water slide, a refreshment stand, and locker rooms. The general swimming area also featured an electric water fountain with rainbow lighting at night, blue-white flood lights, and an elaborate filtration system that filtered the entire 500,000 gallons of pool water every eight hours. Adjoining the pool: a First Aid building and a more than 10,000 square foot sand beach.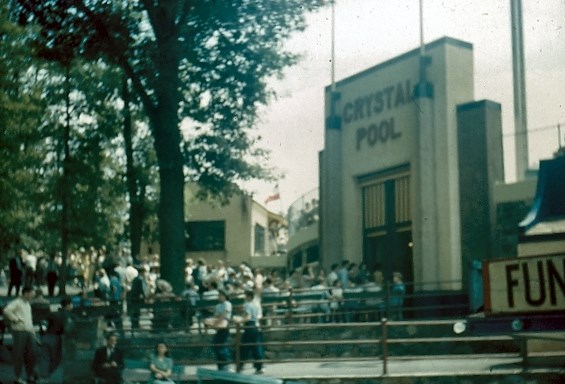 This second photograph shows the pool's facade in the 1940's with a crowd of visitors in front of it. To the left of the facade you can see the First Aid building.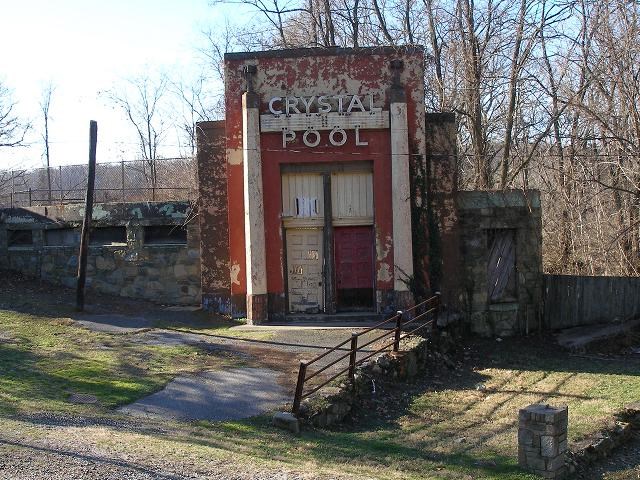 By 1968, the park had closed as an amusement park and the Crystal Pool was left empty and abandoned. Most of the pool complex had to be demolished in 1982 for safety. They left behind the facade and the First Aid building in hopes of a future restoration.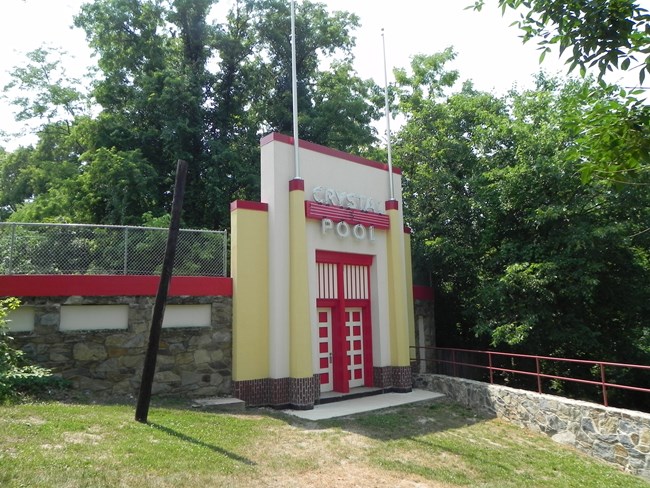 This last photograph was taken in 2011 and shows the results of the incredible restoration work that was done to the Crystal Pool facade.
Last updated: April 10, 2015