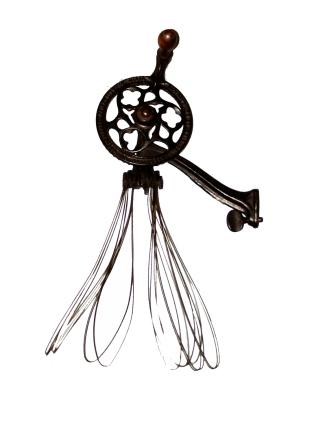 Would you believe that Glen Echo Park exists because of an egg beater?
It's true! Edwin Baltzley, one of the two founders of Glen Echo, patented a new egg beater design in 1885 and it made him a fair amount of money. He partnered up with his twin brother, Edward, and together they ventured into real estate development.
Their dream was to "create for Washington and the nation a suburban place of residence equal to the historic cities of the Rhine, or the interesting towns which crown the beautiful hills of the Hudson."
In July of 1888, they purchased just over 500 acres that extended from Cabin John Creek and continued eastward along the Potomac River. They named their property Glen Echo on the Potomac.
Early in 1890, Edwin wrote an extensive illustrative brochure entitled, "Glen-Echo-on-the-Potomac: The Washington Rhine" to both promote business for the cafe resort he and Edward had built on their property and land sales for their neighboring suburban subdivision, which was one of the first for Washington, D.C. In the brochure, they acclaimed the scenic beauty and "romantic" character of the property as well as the advantages of its accessibility to the nation's capital.
Also noted in the brochure was how the Glen Echo subdivision combined "the beauties of mountain and river scenery, the charm of a mild climate, and the blessing of perfect health."