Carousel Preservation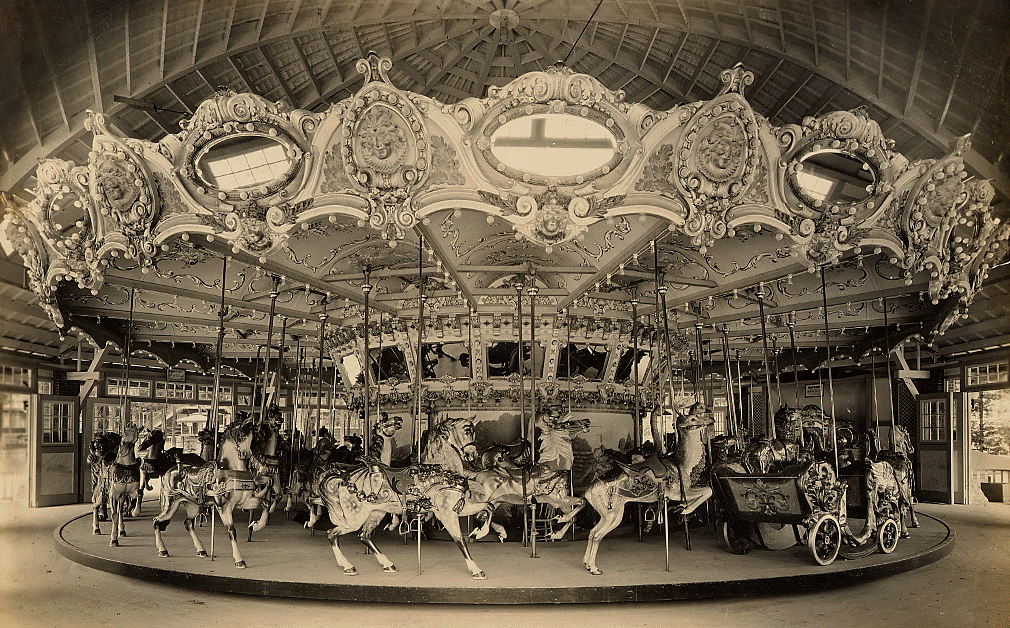 The 1921 Dentzel Carousel best serves as an example of the preservation treatment option.
This first photo was taken in 1921 after the carousel and the structure around it were first built and installed. Made by the Dentzel Carousel Company, this menagerie type carousel features two chariots and a variety of hand-carved, wooden animals: four rabbits, four ostriches, one lion, one tiger, one giraffe, one deer, and 39 horses.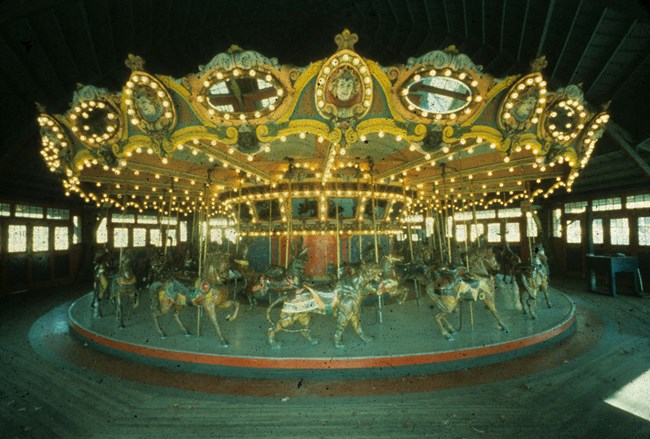 This second photo was taken in the late 1970's before the carousel's restoration. Glen Echo Amusement Park routinely painted the carousel to maintain it. But over time, the colors had become dreary and less vibrant, as evidenced by this photograph, with dark brown and muted red, yellow, and green being the primarily used colors. The intricate details of the carousel's original design were no longer visible. In the early 1980's, the National Park Service decided it was time to restore and preserve the carousel.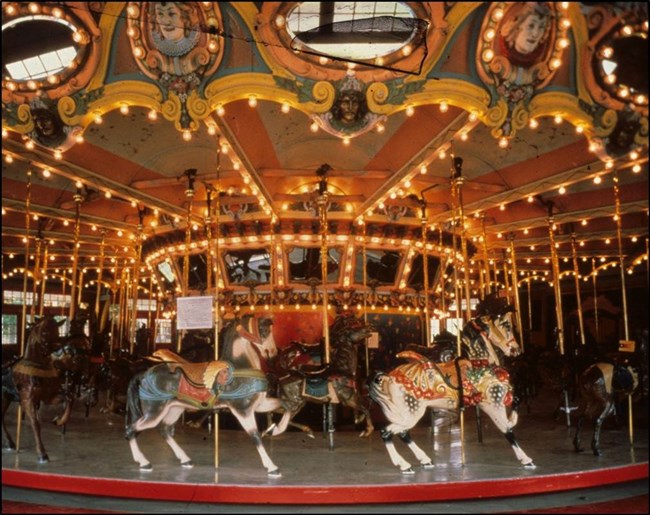 This third photograph was taken in the late 1980's, during the carousel's preservation. Work began in 1983 by the National Park Service and wooden carousel preservation specialist Rosa Patton. This work included removing the newest layers of paint to reveal the original paint and pattern; documenting, cataloging, and photographing each piece as it was being preserved; applying a protective coating onto the original layer of paint; and finally, repainting the piece to match the original color and design.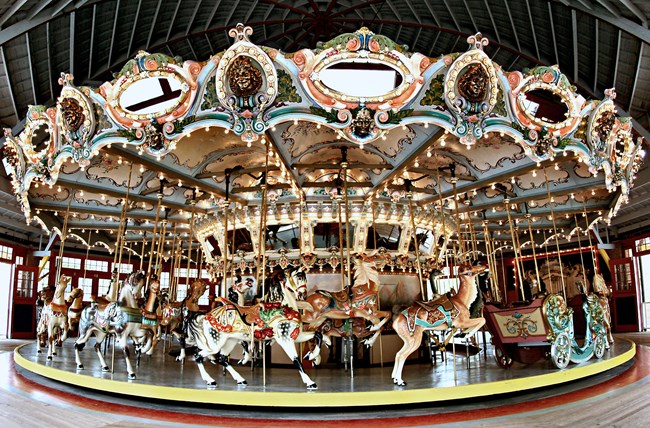 This final photograph was taken after preservation was completed in 2003 - 20 years after the work began. The result? Simply stunning.
This is one of the best preserved and best maintained historic carousels in the country and is the only history carousel to be owned and protected by the National Park Service. Today, the National Park Service continues the challenge of preserving the carousel while operating the carousel for the full enjoyment of visitors.
Last updated: April 10, 2015