Administration Building Reconstruction
The Administration building, also known as the Arcade building or Popcorn building, is a rare example of reconstruction within the National Park Service.
Reconstructing a historic building within a national park is a tool of last resort because the first three options - preservation, restoration, and rehabilitation - better preserve the historical integrity of a structure and a site.
When a building is constructed with inferior materials,
like the Administration building, is allowed to deteriorate beyond usability, and is dramatically repurposed to meet new visitors' expectations, the only option is reconstruction.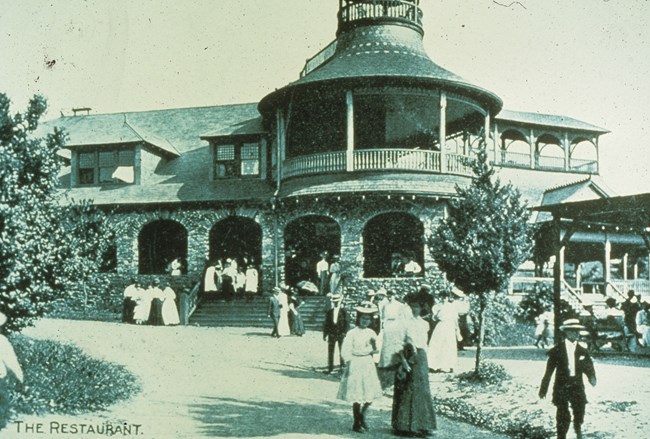 This first photograph, c. 1908, shows the original structure was built on the same site as the current Administration building. This building was built during Glen Echo's short-lived Chautauqua era in the early 1890s. It housed the cafe and restaurant for the park and continued to do so for several more decades.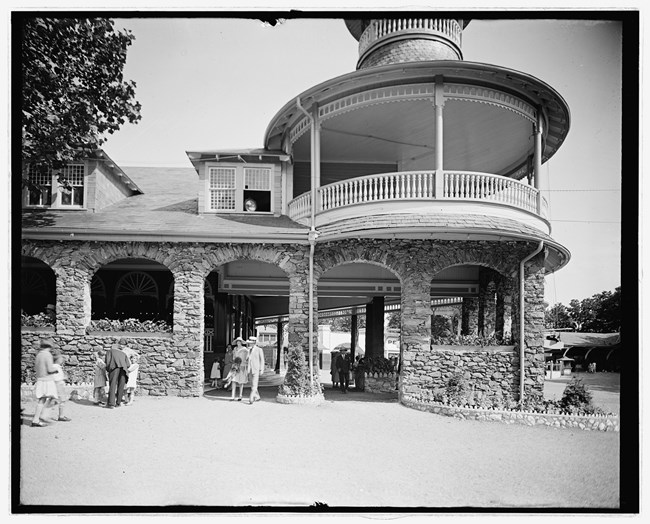 This photograph shows the Glen Echo Restaurant circa 1920s. The building has been altered slightly as the amusement park was updated every season but was still a center of activity at the park.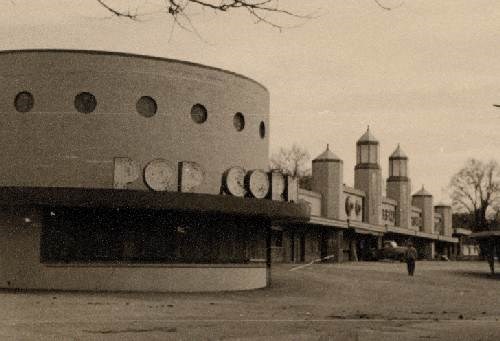 This third photograph was taken around 1940. After the 1939 season, the original building was torn down and a new modern Art Deco building was built in its place, as seen in this photograph. This new administration building housed the amusement park's offices as well as a kitchen, storage, restroom, and a refreshment and popcorn stand.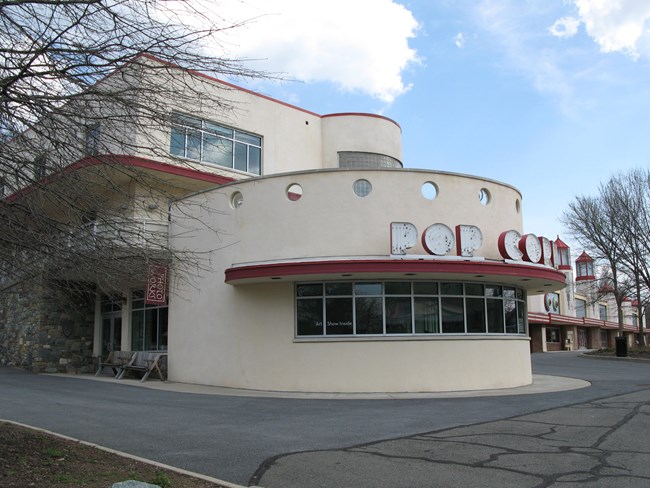 This final photograph shows the Administration/Arcade building as it is seen today. The previous 1940 building was demolished and a reconstruction was built in the early 2000s and adapted to accommodate the new and growing programming at the park.
Last updated: April 10, 2015