For Teachers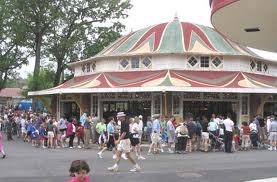 Interested in planning a field trip to Glen Echo Park?
If you are interested in a Ranger-led program, details for specific programs. Educational programs are generally limited to 20-25 students per park ranger depending on age. Programs require adult supervision from your school ororganization (generally one adult per ten children).
- Take a tour of the park
-Take a tour of the historic carousel
-Watch old amusement park movies
All programs are free, but reservations are required. Call (301) 320-1400 to schedule your field trip.


Last updated: October 3, 2018