Tick Safety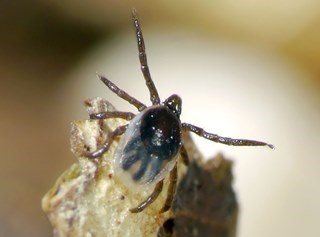 Several species of ticks live in this part of Pennsylvania. They are most active in the late spring to early fall. The tiny deer tick can transmit Lyme disease and other illnesses, so you should try to avoid brushy areas or leaf litter where these ticks may be abundant. Wear long pants and sleeves and check your skin and clothes frequently for ticks. Use an appropriate insect repellent containing DEET. Shower soon after being outdoors, which helps wash off unattached ticks and is a good opportunity to check for attached ticks. If bitten, immediately remove the tick carefully with fine-tipped tweezers.
We can't treat the battlefield for ticks because there is no tick-specific pesticide. If we treated areas for ticks, we would also kill many beneficial insects and not just the ticks. A trip to Gettysburg NMP requires visitors to apply tick repellent in the same way they would apply sunscreen at the beach or water park. Our continued advise is to remain vigilant about inspecting your person after spending time outside off paved surfaces and trails.

Lyme disease is a bacterial disease which is transmitted by a tick bite; ticks must be attached for at least 24 hours for infection to occur. Symptoms of Lyme disease may include fever, joint pain, a rash at the site of the tick bite, headache, and tiredness; if not treated, heart, kidney, and neurologic problems may develop. Call your doctor if you develop symptoms of Lyme disease.
Recent field surveys show that Lyme disease bearing ticks are also present in winter months. Tick safety should be practiced year-round.

Other species of ticks also carry bacteria that can cause serious disease including ehrlichiosis and Rocky Mountain spotted fever. The National Park Service, Office of Public Health, provides this detailed Ticks Factsheet.

For more information about ticks and Lyme disease, please visit the Centers for Disease Control and Prevention: www.cdc.gov/lyme.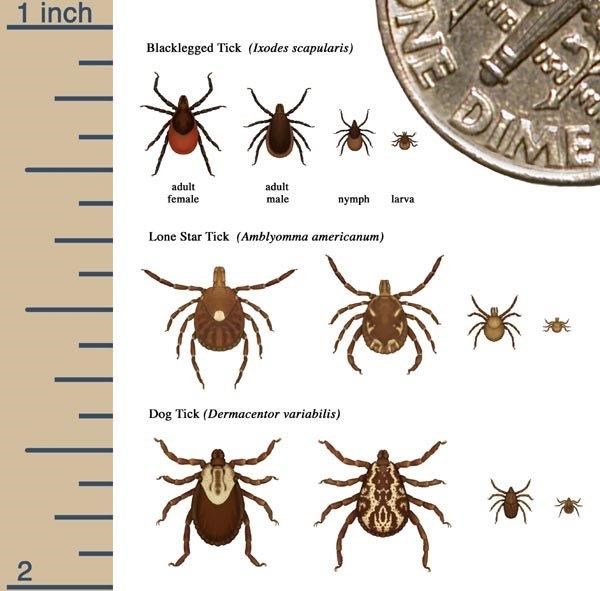 Last updated: August 20, 2021