Living History Programs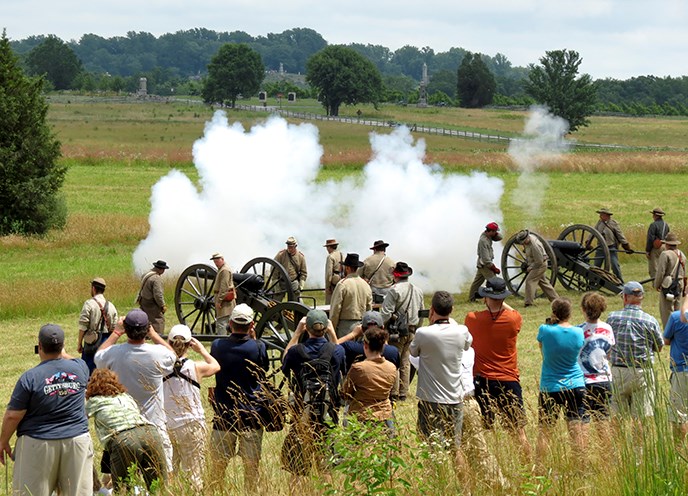 Our 2017 season has ended but we'll be back in April, 2018 with more of these amazing demonstrations and programs. Our full 2018 schedule will be posted here as soon as it's available. We'd also like to say THANK YOU to all the living history volunteers that participated in our 2017 programs.
From the roar of artillery to the flash of bayonets, living history demonstrations at Gettysburg National Military Park help bring the past to life. Every weekend from April to October, Civil War living historians will be encamped on the Gettysburg battlefield. Explore their camps, interact with these knowledgeable historians, and witness as they demonstrate the tools, tactics, and firepower of the two armies that waged war across these now hallowed fields.
Please note that all living history programs and demonstrations are weather permitting and subject to change.
Last updated: November 1, 2017