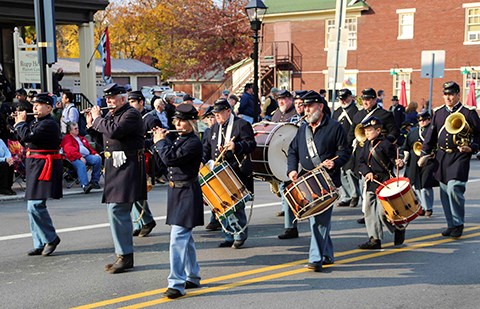 Parade
An annual parade of Civil War living history groups is held in conjunction with the Gettysburg Address anniversary. This event is sponsored by the Sons of Veterans Reserve, the Military Department of the Sons of the Union Veterans of the Civil War.
The parade begins at 1 pm on November 18, 2017.
For more information
visit Destination Gettysburg
.