Buildings and Farms Then and Now
McPherson Farm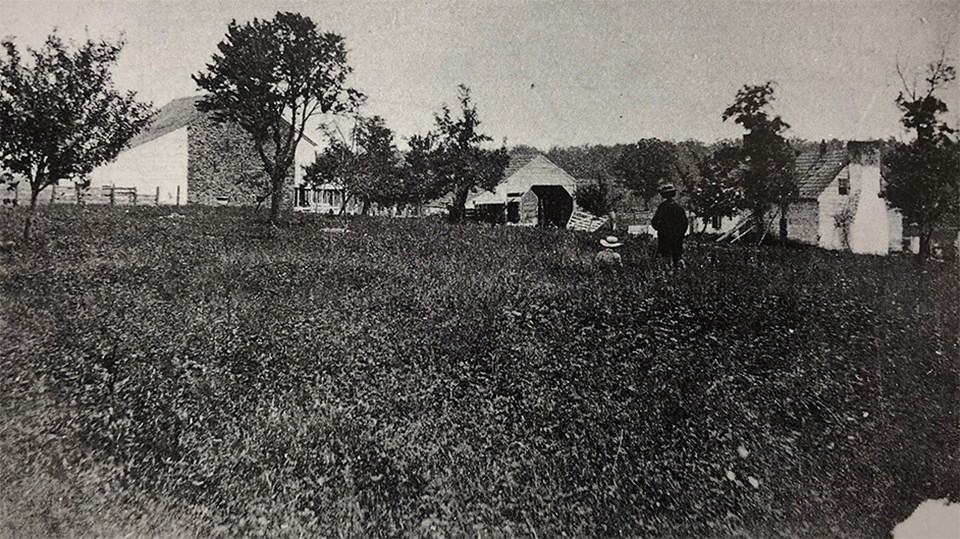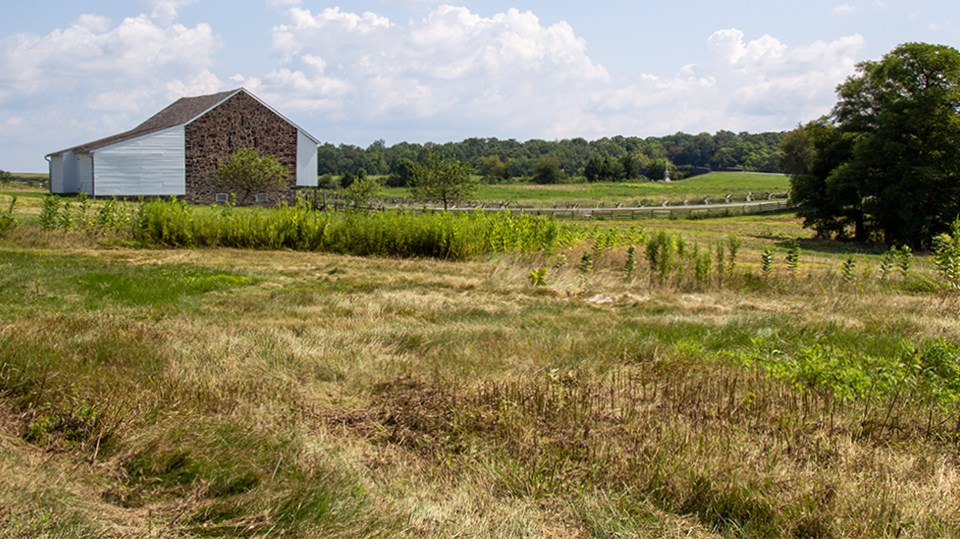 Matthew Brady and his assistant look upon the McPherson farm buildings – July, 1863.
Gettysburg National Military Park.
The McPherson barn is the only remnant of the farm today. The home burned down in 1895 and the center wagon shed no longer stands.
NPS Photo.
LUTHERAN Theological SEMINARY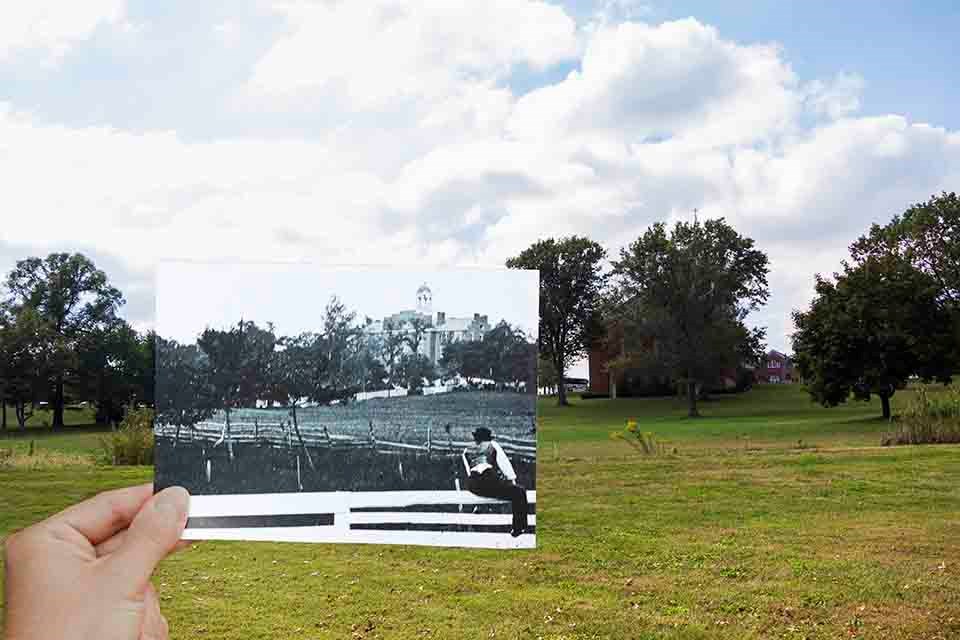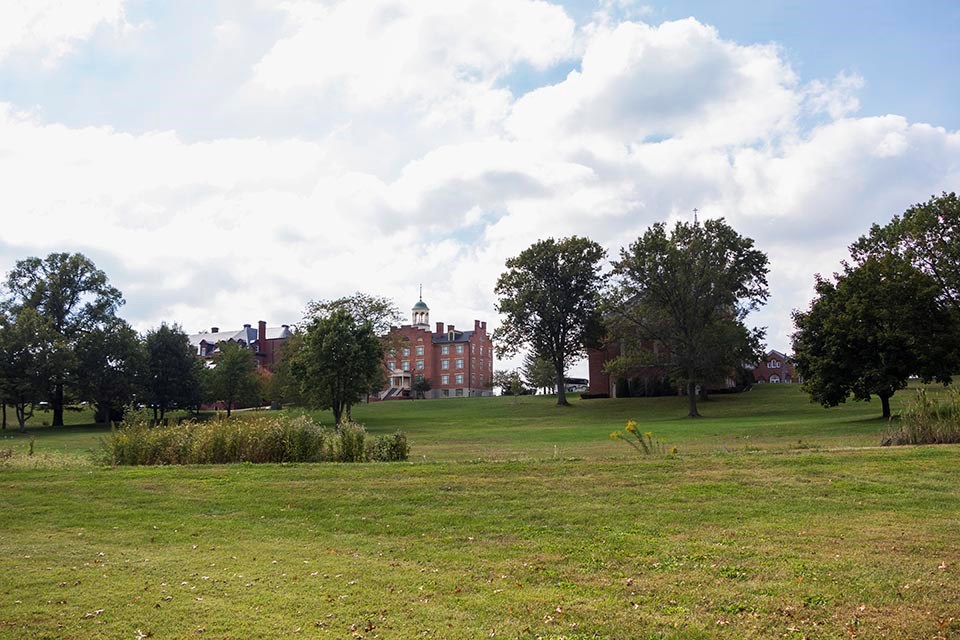 A photographer's assistant sits on a fence, looking up at the Lutheran Theological Seminary building.
Library of Congress.
The seminary and the ground before it looks much like it did in 1863. A few additional buildings surround the seminary.
NPS Photo.
EVERGREEN CEMETERY GATEHOUSE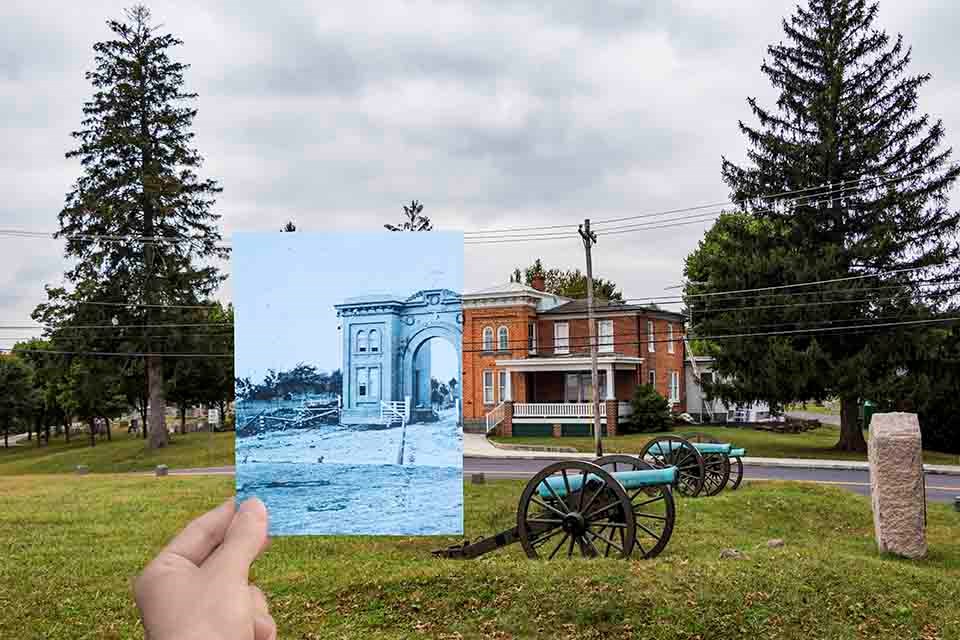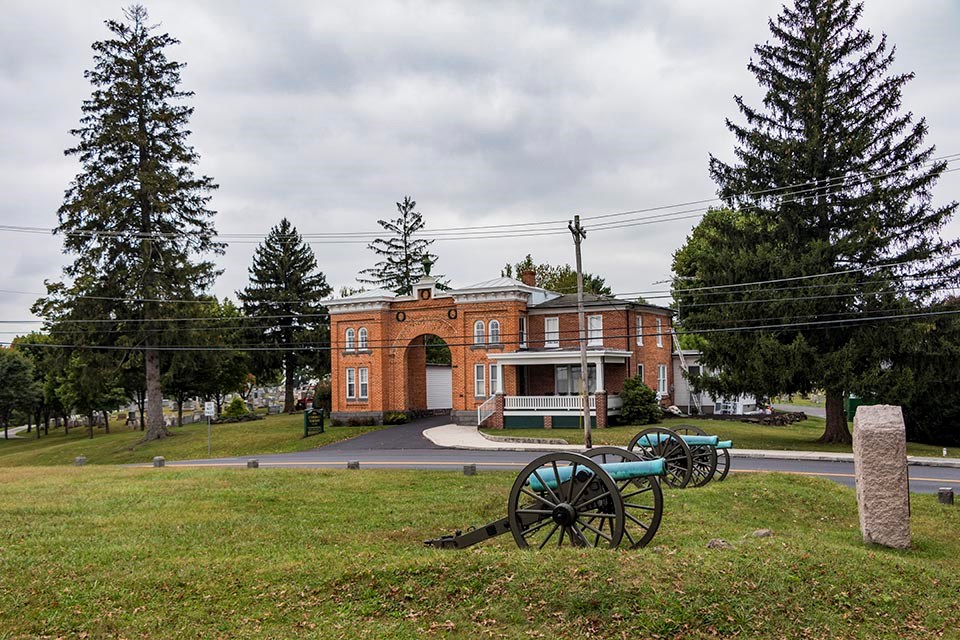 Despite heavy fighting in the area, the gatehouse suffered only moderate damage.
Library of Congress.
Today, the gatehouse is largely the same as it was in 1863 with the exception of an addition on the right side of the building.
NPS Photo.
HOME OF BASIL BIGGS & FAMILY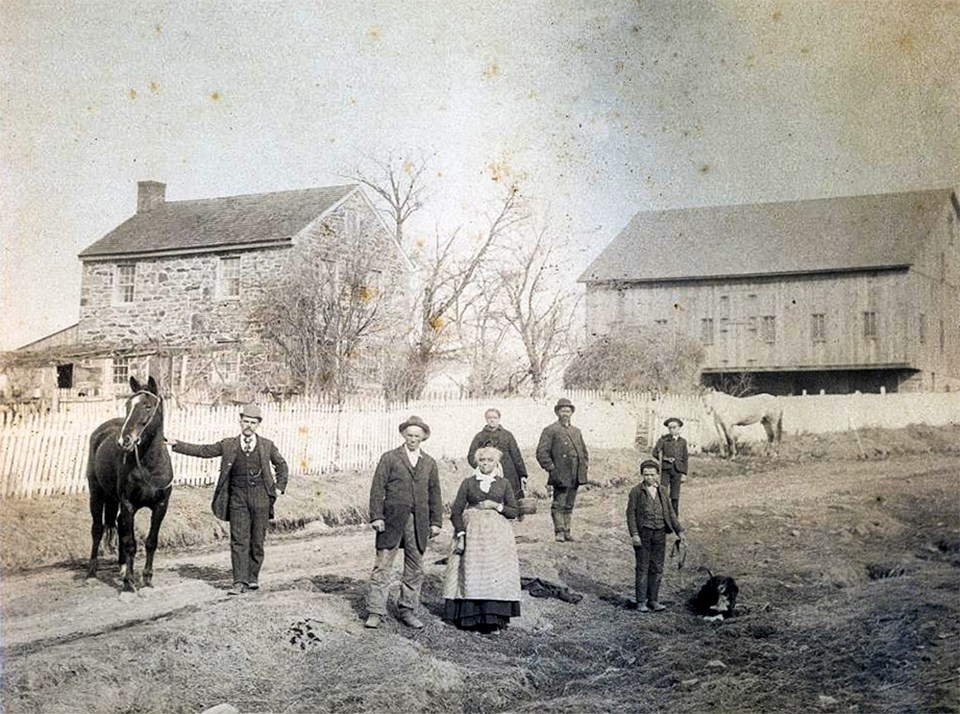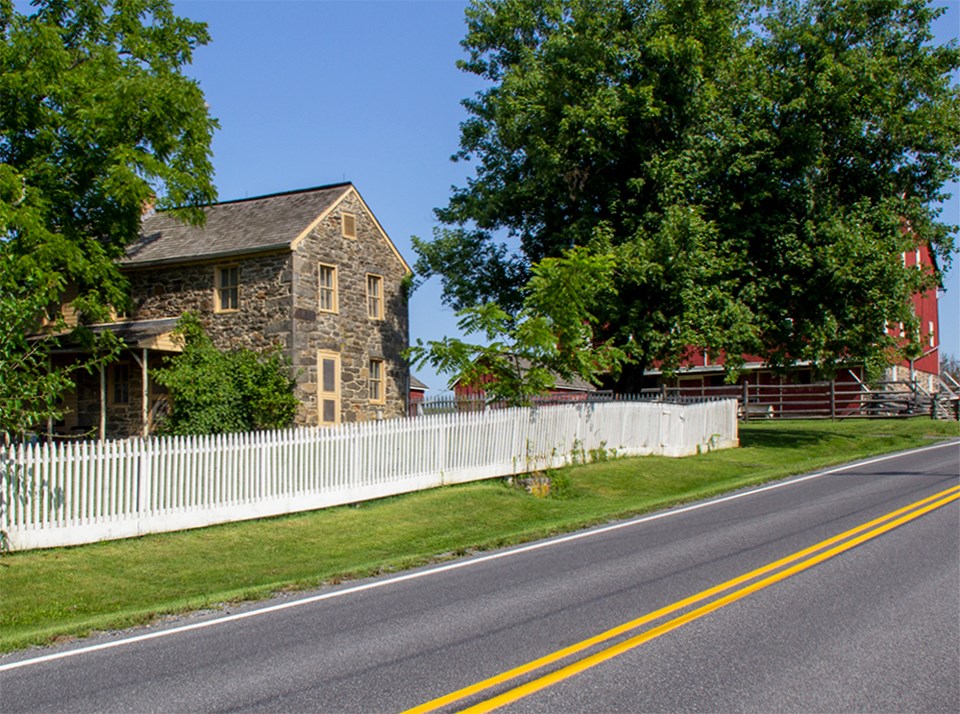 Basil Biggs, his family, two horses and a dog can be seen standing on Taneytown Road in front of their home and barn.
Adams County Historical Society.
The original Biggs home can still be seen standing along the Taneytown Road today. The barn is not original.
NPS Photo.
Meade's Headquarters: Lydia Leister House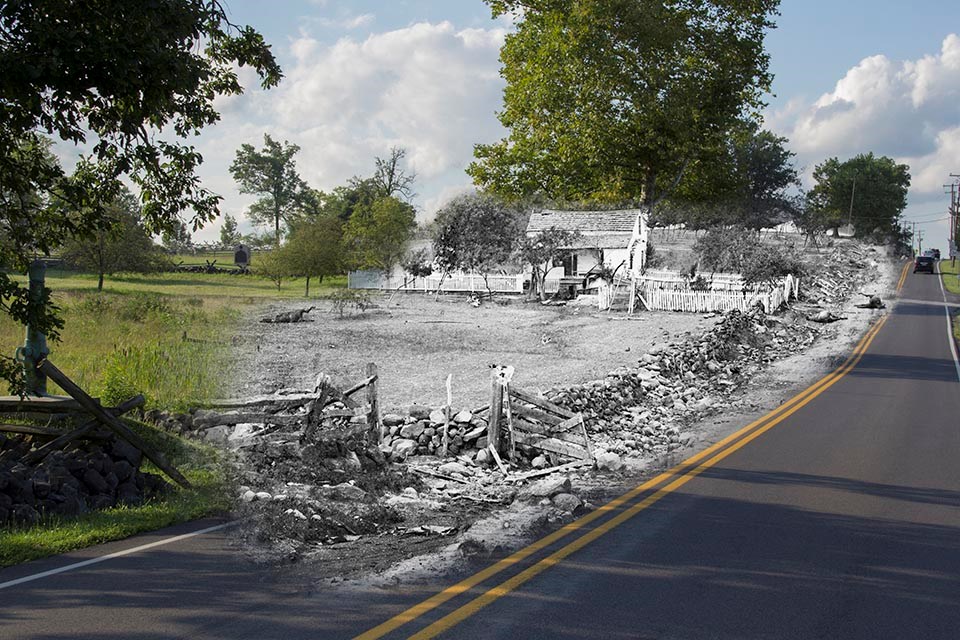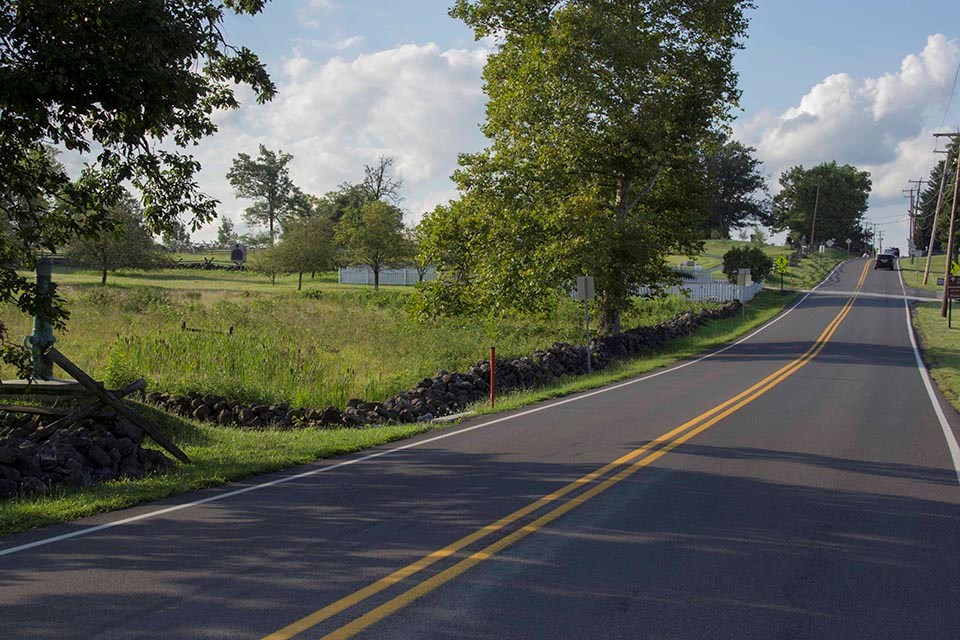 The Lydia Leister house is where Union General George G. Meade made his headquarters during the Battle of Gettysburg.
Library of Congress.
This modern day picture looks north along the Taneytown Road. The Lydia Leister house is obscured from view by a large tree.
NPS Photo.
Last updated: May 5, 2021