Wills House Virtual Identity: Thomas "Tad" Lincoln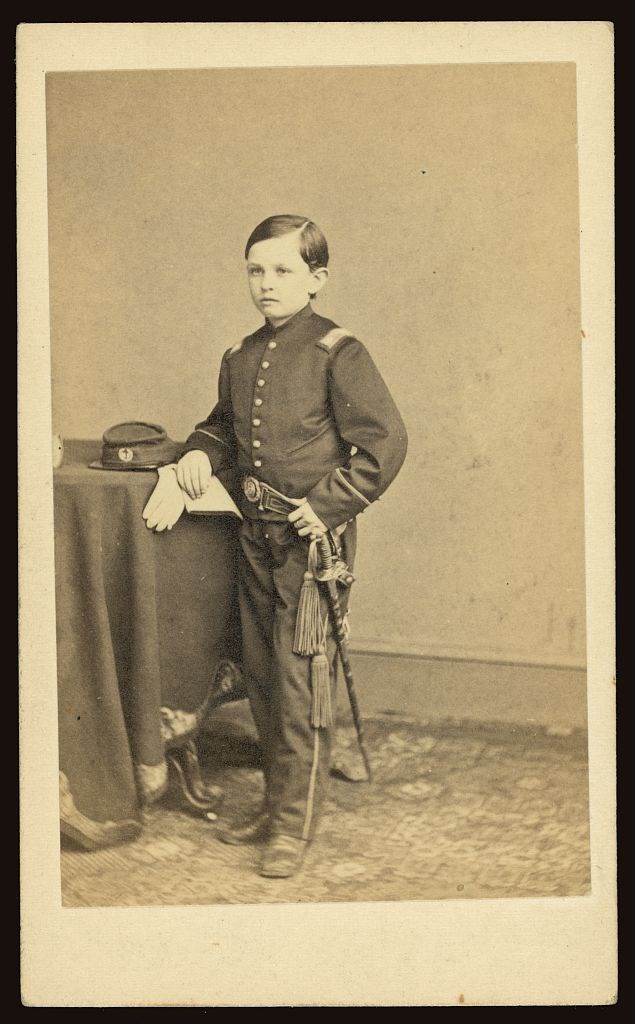 You have selected to discover the story of Thomas "Tad" Lincoln
To Begin. . .
Read the "Before the War" section below and then proceed to the next room in the Wills House and return to page when prompted.
Before The War

Thomas Lincoln was born in April 1853, the youngest son of Abraham and Mary Lincoln. At the time of his birth, the Lincolns lived in Springfield, Illinois and Abraham was again practicing law. Tad had two older brothers: Robert and Willie. The Lincolns had lost their son Eddie in 1850, just shy of his fourth birthday. Thomas was given the nickname of Tad by his father who said he was "wiggly as a tadpole" as a baby. The young Lincoln brothers, Willie and Tad were described by Lincoln's law partner as "hellions" when they visited the law office that he shared with Lincoln. Their rambunctious and indulged personalities would soon become legendary at the White House in Washington D.C.

From Here:
You can return to Tad's story in the Lincoln Parlor on the second floor.
During The War

The two younger Lincoln brothers (Robert was away at college by this time) were known to be "unrestrained" throughout the White House in 1861, collecting animals, interrupting meetings, charging visitors to see their father and conducting other pranks. Their father reveled in their carefree natures, and perhaps coddled Tad a bit due to a speech impediment that he had not yet learned to manage. In February of 1862, the Civil War was not going well, and to make matters worse, both Tad and Willie contracted typhoid fever and were bedridden for a time. Willie died but Tad recovered. Some say this loss made the Lincolns even more lenient toward Tad's behavior throughout 1862 and 1863. Several tutors quit in frustration and ultimately Tad was receiving no formal education. Just before Lincoln was to leave for Pennsylvania to deliver an address in Gettysburg, Tad came down with a fever. Mrs. Lincoln did not the President to leave home during this anxious time, and of course this added to the "weight of the world" that was already on Lincoln's shoulders throughout the Civil War.

From Here:
Find and read the telegram that Mrs. Lincoln sent to Gettysburg on November 18, 1863 about Tad's condition. Then return to Tad's story once you have finished with the second floor exhibits.
After The War

Tad recovered from his November 1863 fever, and by the spring of 1865 the Civil War was ending and things seemed to be looking up. While the Lincoln's were attending a play at Ford's Theater on April 14, Tad went to see Aladdin and the Wonderful Lamp at the Grover's Theatre three and a half blocks away. The manager at Grover's made an announcement about the assassination attempt of his father to the entire audience, and Tad was quickly escorted back to the White House. A doorman there later recounted how he worked to console Tad until well after midnight. After Lincoln's assassination, Mary, Robert and Tad lived together in Chicago until 1868 when Mary and Tad travelled to Europe, living in Germany and England for almost 3 years. While Tad recovered from several illnesses as a child, he ultimately succumbed to disease at the age of 18, dying on July 15, 1871. He is buried in the Lincoln Tomb at Oak Ridge Cemetery with his father and two of his brothers.
Last updated: October 19, 2021