Virtual Programming for Families and Homeschools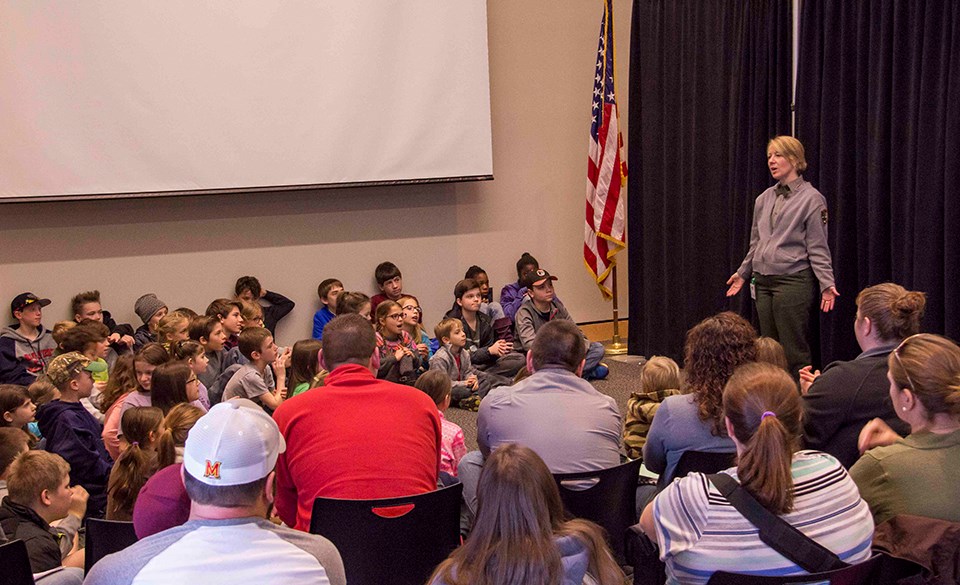 We Have A Lot Of Great Virtual Programs (And Challenges) For Famililes and Homeschools Lined Up For 2020-2021!
#GETTVIDS School Year Student Video Contests

Each month this school year, we are hosting a student video contest! The winners will not only have their videos featured on Gettysburg National Military Park social media pages, but will also receive a special certificate and Gettysburg memento, and get the opportunity to attend a Virtual Video Marathon and Awards Ceremony at the end of the school year where we will reveal the Gettysburg Video of the Year!

Videos or video links should be 1-3 minutes in length and sent to our education staff with the name of student(s), family or class; school or homeschool association if applicable; city and state; and film title.

Additional Rules and Guidelines:
• Each month's entry must be received WITHIN that month (not before the first day, or after the last day of the month);
• Entries may be made by one student, a team of students, or a class but only with teacher/parent oversight. Student-written, directed, and edited entries only please;
• If necessary, we will announce elementary, middle, and high school winners separately.
• Judging criteria will include:
Historical Content – Does entry evidence research? Is content accurate?
Theme & Story – Is there a clear story and good storytelling? Story connected to theme?
Creativity – Original, captivating and relevant? Technical creation is good quality?

Each Month's video submissions must center around a central theme:

September
Theme: Hometown History 1: Our hometown's Civil War connection.
October
Theme: Hometown History 2: Our hometown's most interesting historical event/person/connection.
November
Theme: Good Character/Leadership: All About Our Favorite History Heroes.
December
Theme: Good Books! You should definitely read this book. . .we did!
January
Theme: Civil War Movies: Recreate your favorite Civil War movie scene!
February
Theme: Primary Sources: What Are They? And What Can They Teach Us?
March
Theme: Untold Stories: We Actually Found Some NEW Civil War Stories to Tell!
April
Theme: Civil War Channel! Develop And Produce a Civil War-Related Television Show. (Some Hints: A Civil War Food/Cooking Channel? A Civil War Game Show Channel?)
May
Theme: Past to Present: Why The Civil War Still Matters.

Please email e-mail us for additional information.
Calling All Battlefield Detectives!
Calling All Battlefield Detectives!

Think you can figure out where we are each week by examining a photograph and studying some clues?

If so, then be sure to participate in our Winter 2021 Virtual Mystery History Photograph Challenge. First, study the site clues carefully on the Mystery History Photograph webpage, then check in to our Gettysburg Education Facebook Page every Saturday this winter (January 2-February 28, 2021) for our special Mystery History Photograph! Your challenge will be to first identify and locate where we are each week on a map of the battlefield and then, when possible, journey to that location with your family. Once you arrive, take a photograph in front of our Mystery History Location.
Keep a journal of where you are on each photo and identify two things you learned about each location. Then mail or email your photographs to a friend or family member who might live far away from the battlefield so they, too, can learn about the battle! You can also present your photographic journal in class during a show-and-tell!

Photograph Challenge Date:
January 2, 2021: This Week's Clue: This Is Where It All Began.
January 9, 2021: This Week's Clue: War and. . .?
January 16, 2021: This Week's Clue: A General and a Widow
January 23, 2021: This Week's Clue: Pies, Cobblers, and Pits?
January 30, 2021: This Week's Clue: The Eye of the Fishhook
February 7, 2021: This Week's Clue: The Keystone
February 14, 2021: This Week's Clue: End of the Line
February 21, 2021: This Week's Clue: Speech! Speech!
February 28, 2021: This Week's Clue: The President Slept Here
Be sure to check in on our Gettysburg Education facebook page each Saturday morning in January and February!

Please email e-mail us for additional information.
Last updated: November 3, 2020