Park Planning at Gettysburg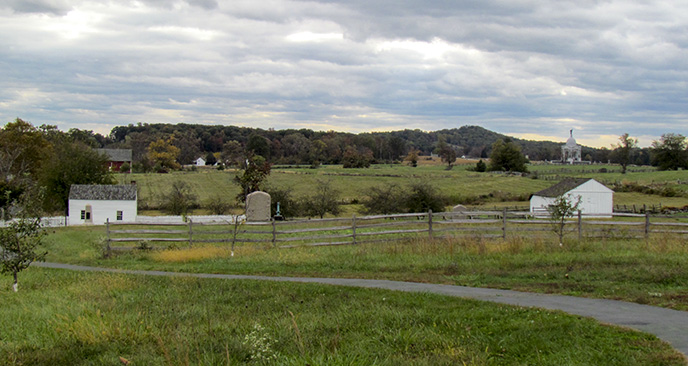 Managing a park of the significance and scope of Gettysburg National Military Park requires volumes of studies and plans, necessary to guide management decisions to ensure the sustainability and preservation of park resources. The public also has an interest in these documents and periods of public comment are regularly posted on this site. Apart from the Superintendent's Compendium, which is updated every year, here are some of the more recent studies that directly affect land and resource management at Gettysburg.
Park Documents

Cemetery Ridge Cultural Landscape Report, 2007 (pdf)
Little Round Top Cultural Landscape Report, 2012 (pdf, 51.3mb)
Gettysburg-Eisenhower Fire Management Plan, 2014 (pdf, 3.6mb)
Comprehensive Trails Plan comments page, comments are due by January 30, 2016.