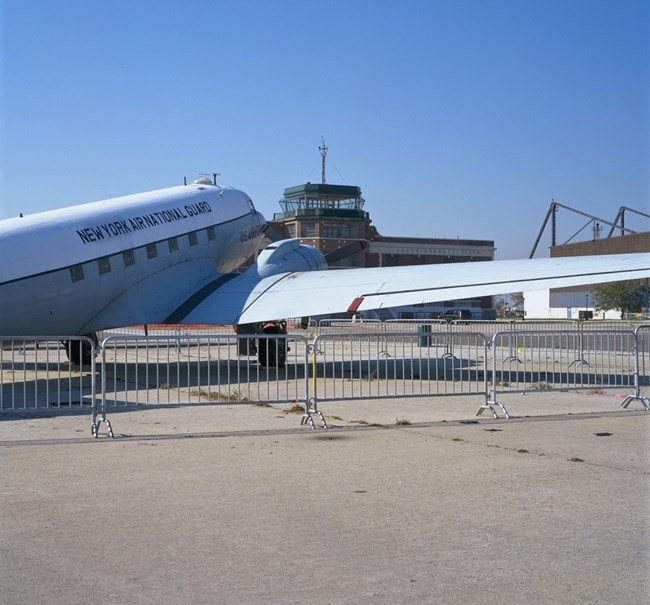 Staten Island Programs
Open House at Historic
Mont Sec House 112 A Mont Sec Avenue
Fort Wadsworth
Saturday, April 11 1 p.m. – 3 p.m.
Visit historic Mont Sec House for an afternoon in another era. Join a park ranger for a tour of the home and discover how an officer and his family lived at Fort Wadsworth during the nineteenth century. Reservations required.
Sandy Hook Programs
Monmouth County Audubon
Society Spring Bird Walk
Sandy Hook Visitor Center
Saturday, April 11 at 10:00am.
Join us in search of early migrants and listen for their songs celebrating spring.
Jamaica Bay Programs
Fly Casting Workshop Floyd Bennett Field Quarters "A"
Field Sundays, May 17 – June 14
10 a.m. – 12 p.m.
Join expert fishermen for 5 workshops to cover the art of saltwater fly casting. There is a $50 fee. Reservations required. Space is limited. Call (718) 338 – 3799 for more information.
P.A.R.C.S. Model Aircraft
Floyd Bennett Field Radio Controlled Flying Field
Open Daily (Weather Permitting)
Join the Pennsylvania Avenue Radio Control Society at their "mini-airport in an airport."
Historic Aircraft Restoration Project Floyd Bennett Field
Hangar B Tuesdays, Thursdays, Saturdays
9 a.m. – 4 p.m.
Explore our collection of vintage aircraft and talk with the skilled park volunteers who are restoring them to their former glory.