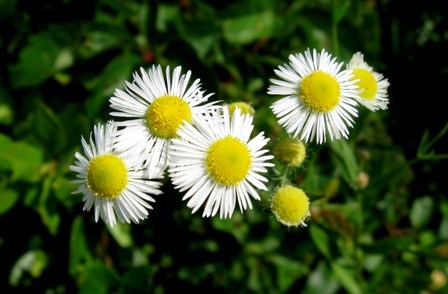 Jamaica Bay Programs
Sunset Eco-Cruise
Riis Landing
Thursday August 6
7 p.m. – 8:30 p.m.
$6.00 per person
Discover the early evening beauty of New York City's natural treasure during this ranger-guided eco – tour of Jamaica Bay. Bring binoculars and insect protection. For more information call (718) 318 – 4340.
Warbird and Giant Scale Model Aircraft
Floyd Bennett Field
Radio Control Flying Field
Saturday, August 8 and
Sunday, August 9
10 a.m. – 5 p.m.
On Saturday see model replicas of warbirds perform aerial stunts and return on Sunday to enjoy the sights of giant scale models flying overhead.
Jamaica BayShorebird Festival
Jamaica Bay Wildlife Refuge
Sunday, August 9
8:30 a.m. – 4:30 p.m.
The National Park Service, American Littoral Society, and NYC Audubon present the 3rd annual shorebird festival at the Jamaica Bay Wildlife Refuge. Naturalists Kevin Karlson, Don Riepe, and Lloyd Spitalnik will lead walks and give indoor presentations on shorebirds that are sometimes difficult to identify but always entertaining to observe. Bring binoculars, waterproof footwear, drinking water, lunch, insect and sun protection. Reservations required.
Sandy Hook Programs

Day Programs
Canoe Sandy Hook Bay
Meet at Sandy Hook Visitor Center
Tuesdays August 4 - 11 at 9 a.m.
Thursdays August 6 - 2 p.m.
Reservations required
Tuesday Aug. 4 at 2 p.m.
No reservations needed
For individuals and families – children must be at least 7 yrs old and not afraid of the water. Wear shoes and clothes you can get wet. We provide lifejackets, canoes and instruction.
Seining the Salt Marsh
Monday, Wednesday and Friday
9:30-11:30 a.m.
(Call the Sandy Hook Visitor Center for location or look for the "seining today" signs along Hartshorne Drive.) Participate in this hands-on activity that explores the creatures in the bay. Please wear footwear you can get wet.
Battery Gunnison in World War II
Battery Gunnison
Fridays, August 7 & 14 from 1 to 5 p.m. Beach parking fee applies at the Gunnison parking lot until 4 p.m.
Meet an historian in World War II uniform who will guide you through the battery to show you how it operated and defended New York Harbor during the war.
Evening Programs
Night Prowl
Sandy Hook Visitor Center
Saturday, August 8 at 7:30 p.m.
Explore a Sandy Hook habit on this after dark program. Bring a flashlight.
Bunker of the Week
Meet at Post Theater Parking Lot
Tuesdays at 7 p.m.
9 Gun Battery, August 4
Explore a different gun battery each week!
National Park Service Junior Ranger Historian
Fort Hancock Museum
Thursday at 9 a.m.
August 6
Kids ages 7-12 can become a history detective and help National Park Service researchers unlock the hidden secrets of Sandy Hook's past: recreate a shipwreck rescue, use a kite and aerial camera to peer down into the past, become a fire fighting historian. The program is free, but reservations are required: 732-872-5970.
Fort Wadsworth Programs
Lantern Tour of Fort Wadsworth|
Fort Wadsworth Visitor Center
Thursday, August 6 at 7:30 p.m.
Explore the historic sites of the fort and learn about the creatures of the night. Bring a flashlight. Reservations required.
Beach Clean-up
Fort Wadsworth Picnic Area
Saturday, August 8
11 a.m. – 1 p.m.
Enjoy a spectacular view of the Narrows while helping to clean the beach. Wear sturdy shoes, bring water and lunch for a picnic afterward.
A La Carte
Great Kills Park Beach Center
Sunday, August 9 & 23
Noon – 2 p.m.
Ongoing activities! Explore the National Park Service portable discovery station to learn about native plants and animals. Each session will cover a different theme.