Terrapins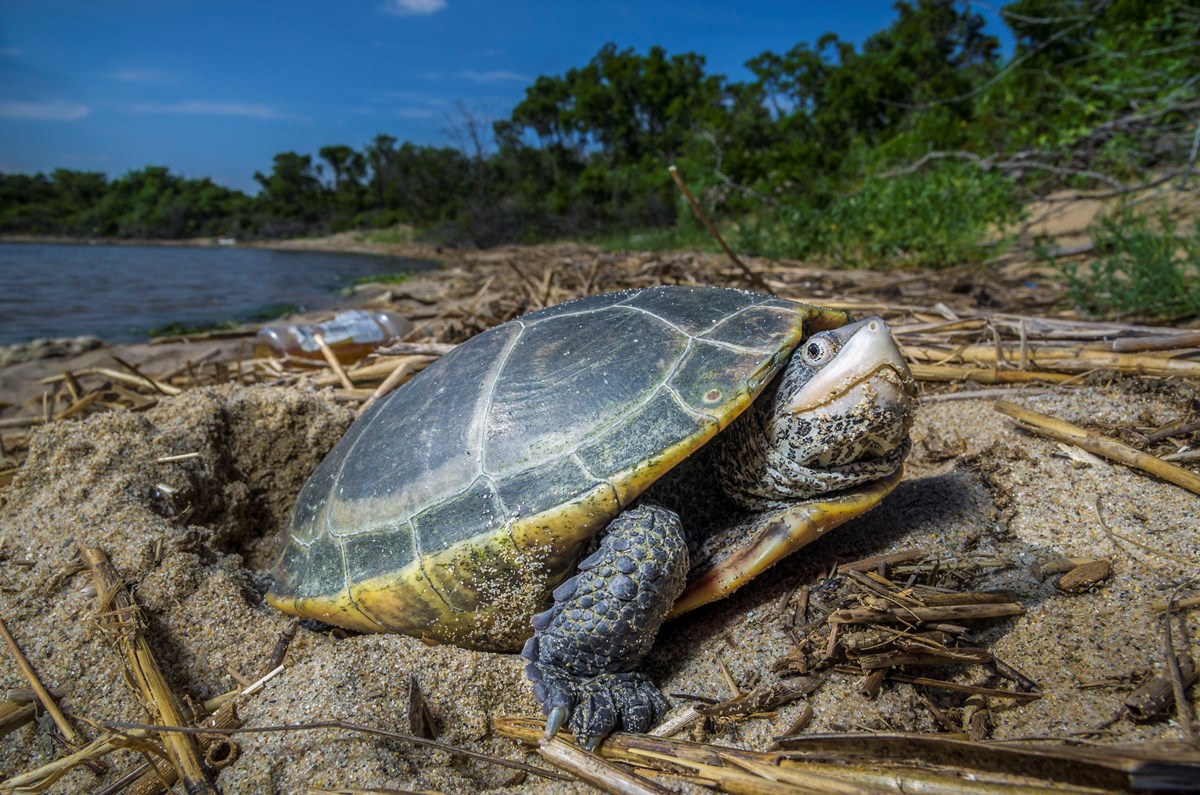 Jamaica Bay Terrapin Project
- created 2015

This exhibit was created by Peter Hyungjun Yoon, a volunteer in the Terrapin Research Project of Hofstra University, led by Alexandra Kanonik and Russell Burke, Ph.D., of Hofstra University. This ongoing project, now in its 18th year, studies the diamondback terrapin here at Jamaica Bay.
About Hyungjun Yoon
"I am currently a senior at Bergen Catholic High School in Oradell, New Jersey. This year will be my third year as a volunteer in the Jamaica Bay Terrapin Research group. I have always been fascinated by turtles and their way of life. In fact, I keep a collection of seven mud turtles at home. I began my interest in photography taking pictures of my pet turtles a few year ago.
Volunteering at Jamaica Bay has been an eye-opening experience for me: It confirmed my desire to further study ecology and evolutionary biology in college so I could pursue a career as a field biologist.
As a conservationist, I firmly believe that it is our obligation to ensure that diamondback terrapins and humans continue to coexist in future generations. It is my hope that this series of images will not only be interesting and informative, but also inspiring and inviting so that the terrapin conservation effort at Jamaica Bay may be expanded with the help of new volunteers. I hope you enjoy the exhibit!" -- Peter Yoon, Exhibit Creator

Peter has been an active participant and volunteer, traveling from his home in Bergen County, NJ, by public transportation to work on the program here in Broad Channel, Queens. He began documenting this work last year with the idea of creating an exhibit to tell the story of the work and of the plight of these animals struggling in an ever changing and increasingly difficult urban environment. The National Park Service is proud to present this exhibit which has been assembled to show visitors what is happening and what they may see as they visit the park. -- Charles Markis, Exhibit Curator
2020 Update
Peter has finished his senior year at Princeton, graduating with a degree in molecular biology. Since researching terrapin ecology with Dr. Russell Burke at Jamaica Bay, he has been working with Dr. Michael Levine at Princeton to study sea squirt development, a marine invertebrate whose close relatedness to vertebrates allows us to infer the evolutionary origins of vertebrates. Peter continues to actively take images while conducting research, although he now relies on microscopy to image individual neurons in the developing sea squirt. Peter will begin his graduate studies this fall at UC Berkeley, in the department of Molecular and cellular Biology, where he intends to continue research in the field of evolutionary developmental biology. - HY (Peter) 6/2020


Note: This year there is no active terrapin research occurring due to the Covid-19 shutdown.

Brief explanation about Diamondback Terrapin Research Project at Jamaica Bay Wildlife Refuge

Duration:

1 minute, 42 seconds
Last updated: June 18, 2020