Pets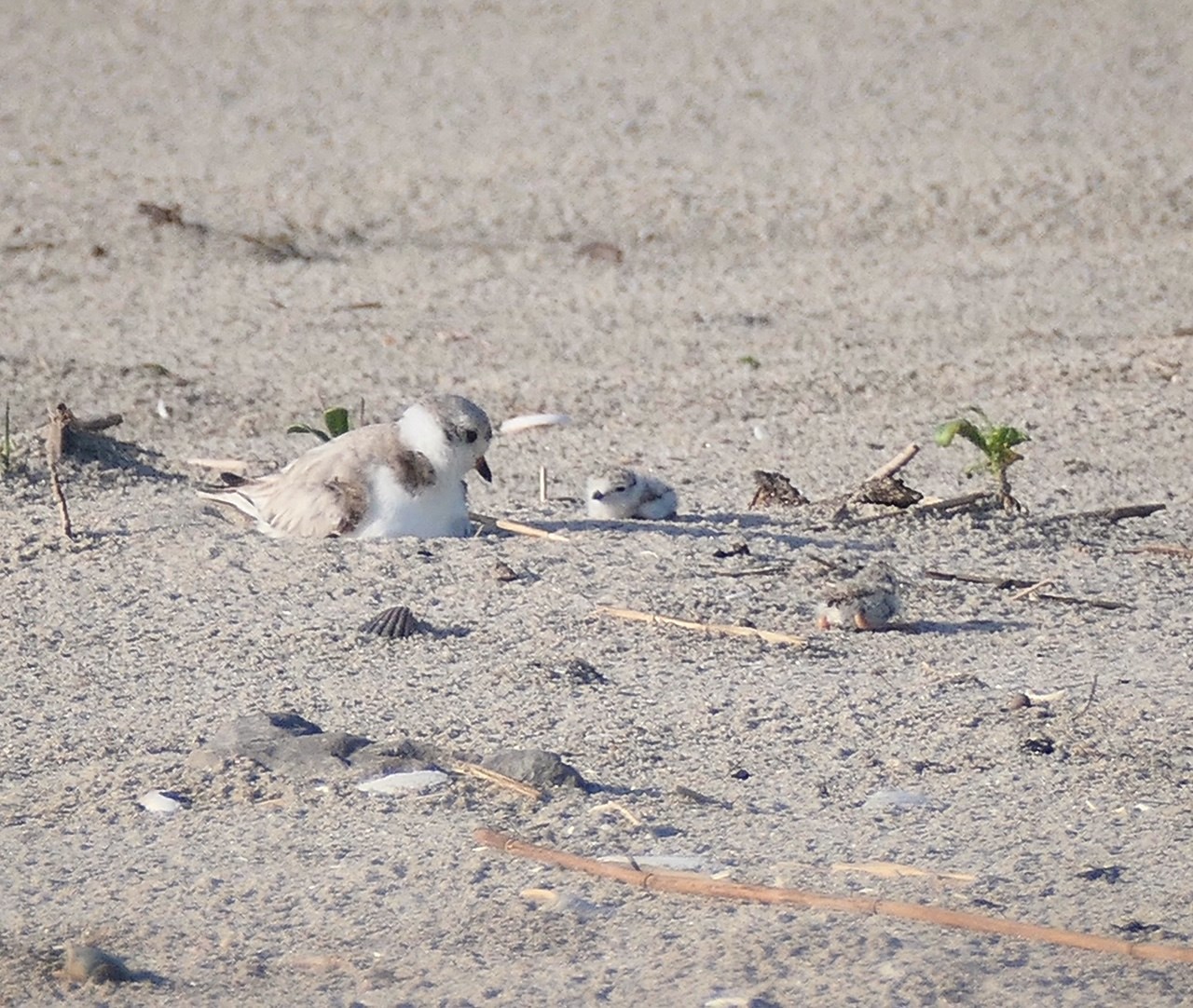 Where Pets are Allowed
Bay-side beaches at Plum Island and Horseshoe Cove (Sandy Hook) throughout the year.
Multi-use paths, side walks, and paved roads, unless in an area where pets are not allowed.
Pets must always be on a leash. You must also clean up after your pet when visiting the park.
Why do I need to keep my pet on a leash?
Unleashed pets are at danger themselves. They may also be seen as a danger to other visitors and, most of all, may threaten wildlife and habitats that the park is legally bound to protect.
Where Pets Are Not Allowed
Ocean-side beaches at Jacob Riis Park, Fort Tilden, and Breezy Point Tip and at the bayside of Breezy Point Tip (all in the Jamaica Bay unit) between March 15 through September 15 (piping plover season).
Ocean-side beaches in the Sandy Hook unit between March 15 and September 15.

All campgrounds: Floyd Bennett Field, Fort Wadsworth (camp Hudson), and Sandy Hook.

Swimming beach at Staten Island Unit's Great Kills Park between Memorial Day weekend and Labor Day.

Jamaica Bay Wildlife Refuge
Exceptions: Service animals (guide dogs, signal dogs or other animals trained to perform tasks for persons with disabilities) are excepted. Dogs used by law enforcement officers in the performance of official duties are also excepted. Emotional support animals, comfort animals and therapy dogs are not considered service animals under Title II and Title III of the ADA.
See the Code of Federal Regulations, Title 36, Section 2.15 for more information on rules regarding pets in national parks.
Abandoning animals at a national park
DON'T DO IT. Domesticated animals have not learned the skills needed to live in the wild. They usually die before figuring it out. Abandoned animals have shorter lives due to attacks by predators, disease and living in extreme conditions. Besides, this is against the law. Violators will be prosecuted.
Some abandoned animals, particularly cats, kill wildlife that the park is here to protect. Outdoor cats are believed to kill hundreds of millions of birds and small animals each year in North America. Whether a cat is domesticated or feral, well-fed or hungry, cats act as predators by nature.
People who love cats can give them longer, healthier lives and keep bird and wildlife populations more robust by keeping cats indoors 24 hours a day.


Last updated: April 7, 2021