Maps for Jamaica Bay Unit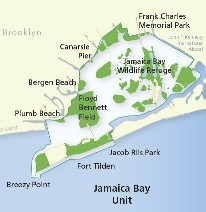 Within the Jamaica Bay Unit there are several places to visit. Floyd Bennett Field, Jamaica Bay Wildlife Refuge, Canarsie Pier, Breezy Point, Fort Tilden and Jacob Riis Park.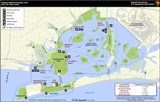 Jamaica Bay Kayak Map
This map shows the locations of places to launch kayaks or canoes into the bay. From there you are free to explore the salt marshes.
Please note: Landing on the marshes is not allowed.

Jamaica Bay Salt Marsh Change Map - 1951 to 2008
Using satellite imagery we map the marsh islands of Jamaica Bay to monitor their heath and how they change over time.
Last updated: September 2, 2020