Gateway App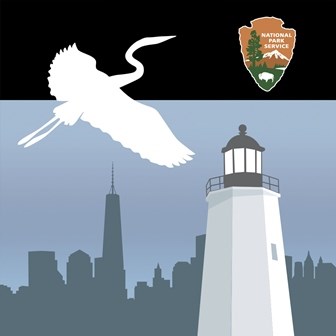 Explore Gateway National Recreation Area with this official National Park Service app. You can use this to learn more about specific units in the park, or to find out more about coastal fortification throughout Gateway as well as the best spots for bird watching.
The app is free and currently available for both Android and IOS systems.
Please note: Cell phone reception is poor in some parts of Gateway. It is strongly suggested that users download all the content onto their smart phone or tablet before arriving on the island. This has two benefits. The app will run faster even if there is low cell coverage and it will save data usage.
The download should be done while connected to Wi-Fi to avoid data usage.
1. Open the app. It will open to the Home page.
2. In the lower right hand corner, click on the More tab.
3. Click on the Settings icon (It is the green gear with the arrow in the center.)
4. Click on the Download Content button. (It is the grey gear with the arrow in the center.) The download should begin. Stay on this screen with the phone active until complete. Do not leave this screen or turn the phone off while downloading, or it will not finish.

Mobile App for Android Devices
Get the free Gateway app for android devices on Google Play.

Mobile App for Apple Devices
Get the free Gateway App for Apple Devices at the App store.
Last updated: July 14, 2016