Discovering Jamaica Bay Wildlife Refuge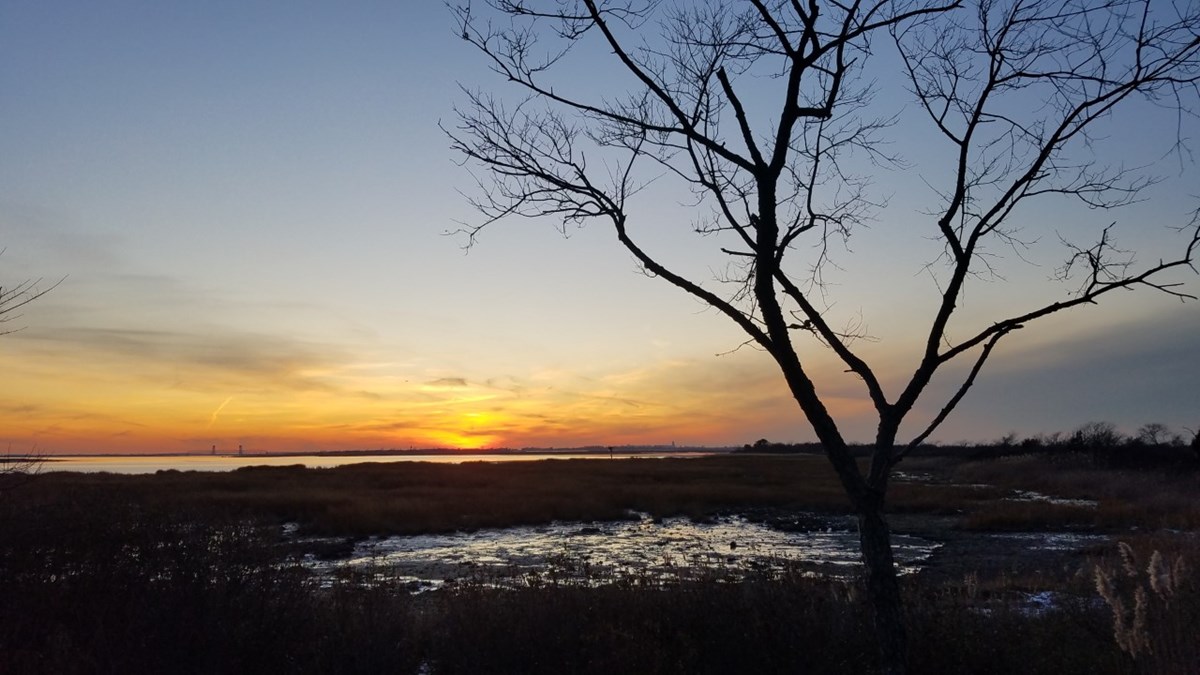 Discovering Jamaica Bay Wildlife Refuge
Photos by Jonathan Chan
It was some time ago that I first joined a ranger-led full moon sunset walk at Jamaica Bay Wildlife Refuge where I was greeted with many surprises and made countless discoveries. During my first excursion, the tide was low and the wind calm. Jamaica Bay was covered in a silky sheen, gleaming like a polished mirror in the fleeting sunset color.

On another tour called "Winter Nature Hike," a park ranger led a search for winter birds. The pond was shrouded in fog; but we saw a couple of northern shovelers floating in the misty pond. The distinguished hooded mergansers popped their heads up out of the water every now and then.

During another tour on Groundhog Day, we heard a loud noise from a distance as we passed the pond only to discover that it was a flock of snow geese approaching, making their grand entrance. Finally, on a recent full moon hike, the moon rose much earlier than anticipated. As the sun descended on the wind-blown bay, the full moon rose to shine brightly.

I made a lot of discoveries during these walks and was inspired to photograph these new-found wonders. I hope that you will enjoy this collection of images of Jamaica Bay and share my joy.

Thank you to Ranger Tim and Ranger Sina, and others for the informative, educational, and enjoyable walks. –J. Chan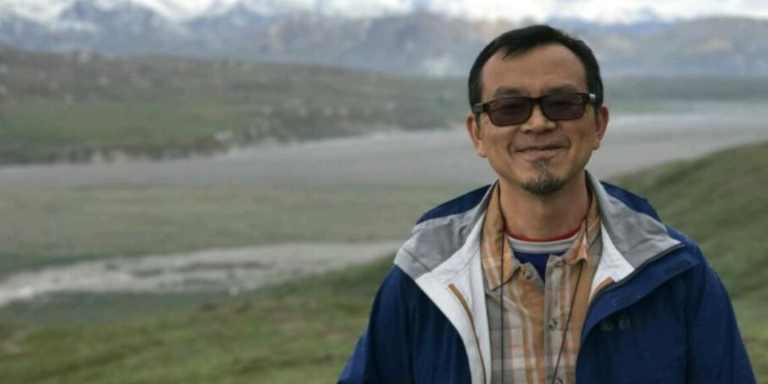 About Jonathan M.W. Chan
I emigrated with my family from Hong Kong to New York in the late 70s, leaving old friends and impressions of a British colony behind. I started a new life in a different language, growing alongside the city that never sleeps. After college, for the next two decades, I pursued an exhilarating career in Big Tech that took me from coast to coast, affording opportunities to sample our country's beautiful landscapes and food scenes.

The unimaginable loss on 9/11 fundamentally changed many of my worldviews. I found solace and wonders in the garden, an inspirational art form that tugs at my desire to create and to nurture. I took a big leap in 2002, pivoting away from Big Tech into the expansive world of horticulture. I have not looked back.

I am recently retired and living in Rockaway. I enjoy visiting parks of all kinds and exploring the city where I have resided for more than 40 years.

I enjoy taking pictures and capturing the special beauty of each park I visit. Every site is incredibly different, and my goal is to capture its uniqueness and beauty. It is rewarding to share my pictures with family and friends who are not always able to travel with me. I offer this collection of photographs of discovering Jamaica Bay. --J. Chan, June, 2020.
Last updated: August 11, 2020