Camping at Gateway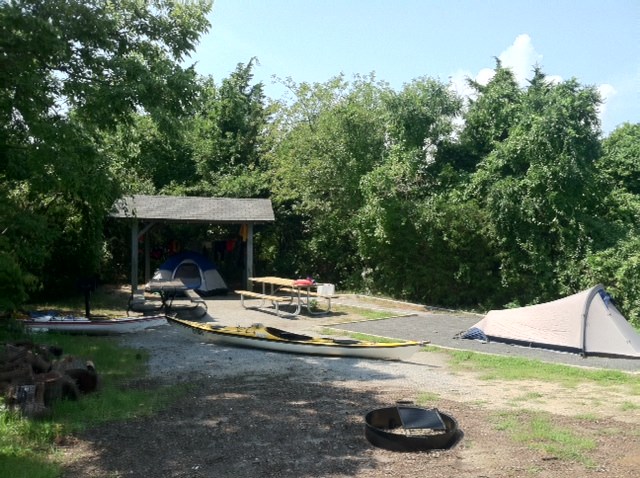 The Sandy Hook campsite has closed for the season.
Camping details
Rates:
$30 a night; $15 a night with the Senior or Access Pass
$210 a week; $105 a week with the Senior or Access Pass
Length of Stay: No day use, you must camp overnight. 14 nights is the maximum number of nights permitted.
Size limits: Up to four people may camp at a single site. Larger families and groups will need to reserve multiple camp sites. Sites are large enough for one large tent or two small tents. Capacity may be reduced for safety considerations.
What to bring: Your own tents and sleeping bags. A pad underneath your sleeping bag may cushion you better for a better night's sleep. Bring sunscreen and insect repellant as well.
What NOT to bring: Alcohol, pets, and charcoal grills are NOT allowed at tent camping sites. Glass containers are not allowed anywhere in the park.

Sandy Hook cannot accommodate RVs.
Last updated: September 7, 2023