Archery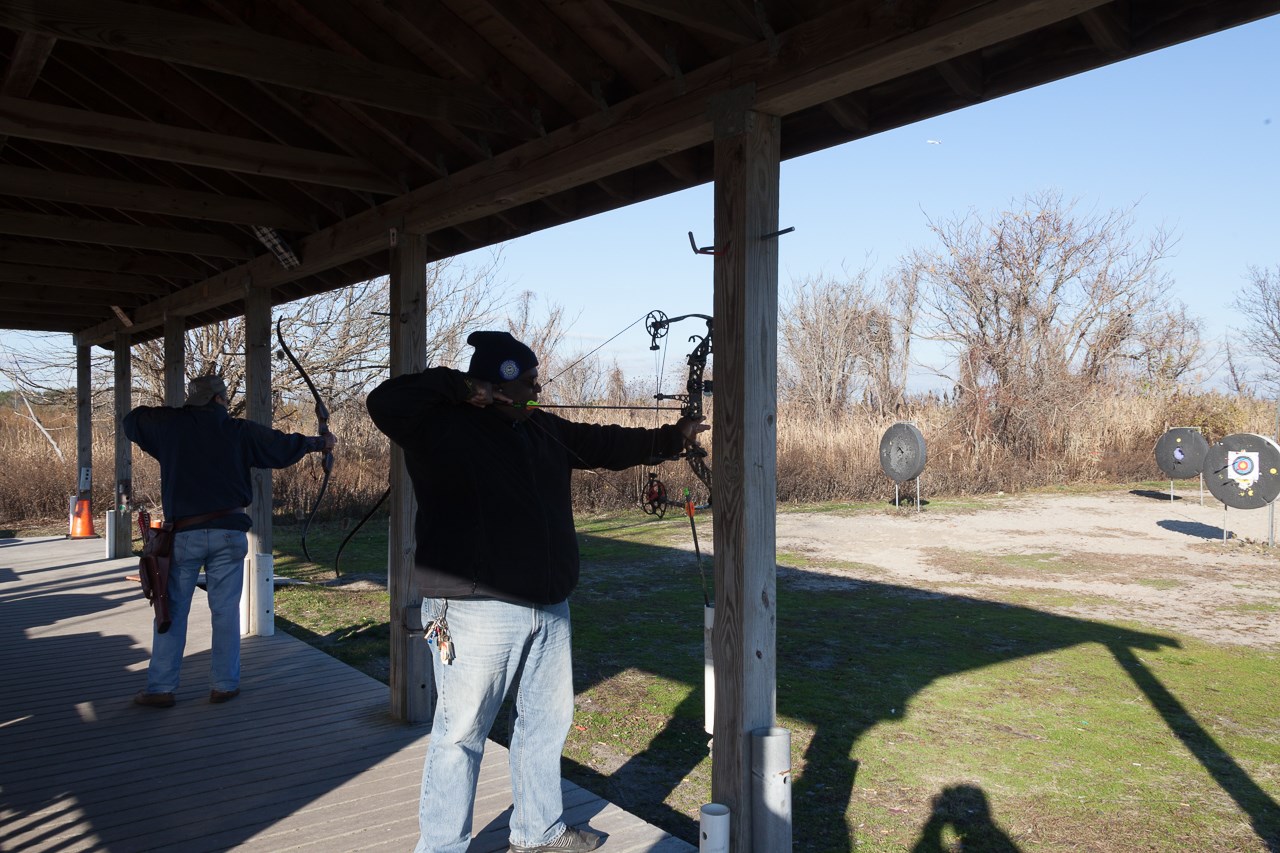 Archery
The Floyd Bennett Field archery range is open from daily between Feb. 1 and Nov. 30, and closed from Dec. 1 through Jan. 31. 2023 permits will go on sale ONLINE ONLY through recreation.gov at 10 am on March 1. Find out more here.

An annual permit is required to use the archery range. You must be 18 year of age or older to obtain an archery permit. Permit holders are allowed to sponsor up to two minor children and is responsible for adherence to Archery Range and Park regulations and policies.

Equipment is not available at the archery range. Only compound and traditional bows are allowed.

Archers must adhere to the following rules:
Shooting across lines is not allowed.
Crossbows are prohibited.
Broad head, judo points, and other hunting tips are prohibited.
Balloon targets are prohibited.
Shooting at wildlife or other objects is prohibited.
Consumption of alcoholic beverages is prohibited at all times while at the archery range.
Permittee will take no action that will be detrimental to historical or natural resources of the park or have any adverse impact on the environment.
.
Last updated: January 27, 2023