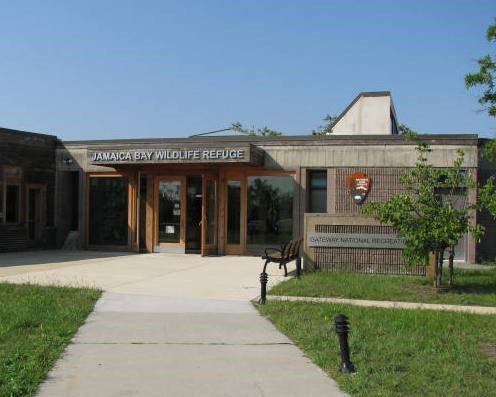 Solar Panels Energize Jamaica Bay Wildlife Refuge
Nature enthusiasts arriving at Jamaica Bay Wildlife Refuge's Visitor Center may notice the bamboo floors, energy-efficient lighting and other features that make this a LEEDS-certified, environmentally sound building. However, they may not notice the solar panels on the roof, which quietly generate energy for use at the center.
Since the visitor center opened in 2006[???], its [how many?] solar panels have generated 26,494.9 kiloWatt hours. That is enough energy to power 713 homes for one day, or 204 computers for one year. By generating power through solar panels, the environmental benefits include greenhouse gasses NOT being created: 44,484.9 pounds of carbon dioxide, over 41 pounds of nitrous oxide and 122.7 pounds of SO2, whatever that is. That is the pollution an average car emits over four and a half years.
You can check on how much energy is being produced by these few panels at this website.