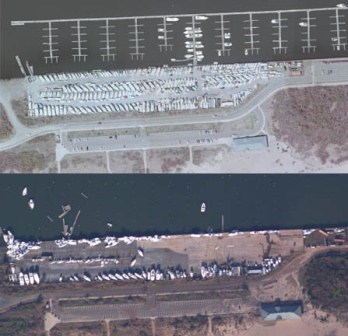 What is the future of the Great Kills Marina?

Gateway National Recreation Area has authorized Marinas of the Future to offer temporary boat storage services and to rebuild the Marina at Great Kills. This marina will be a temporary facility located at the current location.
Gateway will use Department of Transportation funding to repair the storm damaged bulkhead and remove underwater debris. We expect work to commence in late summer/early fall.
FAQS
When will I be able to put my boat back in the water?
Once the bulkhead repair and debris removal are completed, construction of a temporary floating dock facility can occur. The target date for boat owners to put their boats back in the water is summer of 2014.
Will the number of docks/slips be the same?
The temporary marina facility will be sustainable and has been designed to accommodate up to 250 slips.
Will the rates stay the same?
The rates for docks will be competitive with the local market.