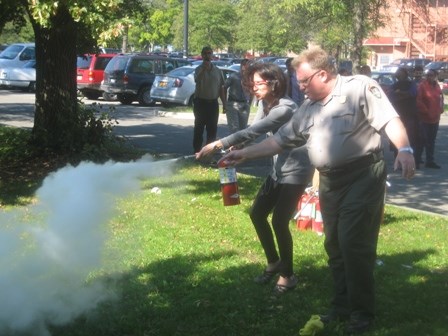 The best way to fight fires is to prevent them from starting in the first place. That means inspecting sites for fire safety issues and working with all park concessionaires and partners to reduce or eliminate fire hazards.
Park fire prevention is a 365 day a year project. Checking and installing fire extinguishers, smoke alarms and carbon monoxide alarms throughout all buildings is a never ending task with over 600 buildings to keep fire safe.
Fire inspections of all facilities are conducted at least annually with buildings such as offices and daycare centers being inspected on a monthly basis. Working with the Park maintenance and facilities division, hazards are removed, repaired and mitigated in a timely manner.
Fire Prevention Week is only in October but Fire Prevention Awareness is everyday.