Plumb Beach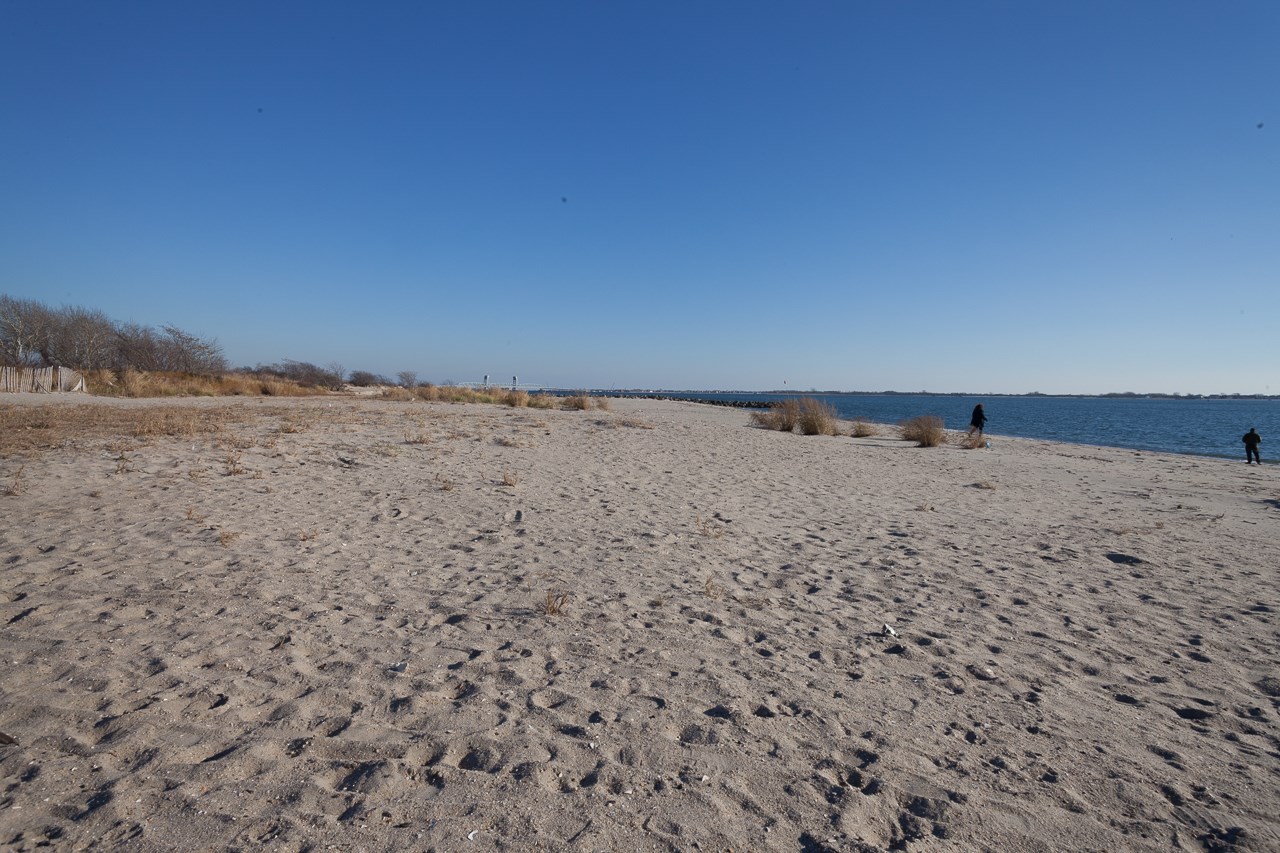 Plumb Beach is a stretch of shoreline, tidal mudflat, low saltmarsh areas, a tidal lagoon, a dune system, and woodland thickets at the entrance to Gerritsen Creek adjacent to the Belt Parkway. This area is a great location for wind-related activities such as windsurfing and kiteboarding and provides important habitat for horseshoe crabs. There is also a kayak launch at Plumb Beach.
Operating Hours

Plumb Beach is open daily from 6 a.m. to 9 p.m.
Facilities
Plumb Beach includes a parking lot, restrooms, and a kayak launch. Plumb Beach is co-managed with NYC Parks.
Driving Directions

Plumb Beach can only be accessed via the east-bound lane of the Belt Parkway. It is after Exit 9 and before Exit 11 (there is no Exit 10).
Public Transportation
Take the B-44 or B-4 bus to Knapp Street/Shore Parkway. There is a short walk from this stop to Plumb Beach.
Last updated: March 16, 2021