Fort Tilden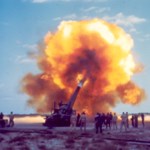 Fort Tilden was established in 1917 as a U.S. Army Coast Artillery Post. Named after Samuel Tilden, who served as Governor of New York from 1875 to 1876 it protected the entrance to New York Harbor from naval attack during World War I and II along witih Forts Hancock and Wadsworth. During the Cold War Fort Tilden protected the New York City area with Nike Missiles.
The building and fortification construction began 1917. The emergency fortifications being built for World War I included electric lights and motorized ammunition hoists, searchlights and telephone communications. Fire Control Stations (observation posts) were now added at coastal defense forts to provide a target's direction, bearing, and speed to soldiers in a plotting room where this range information was used to triangulate on and target a moving enemy ship with great accuracy. Soldiers in the plotting rooms relayed via telephone to the artillery gun crews what elevation and direction to fire their guns.
From the end of World War I through the 1930s, Fort Tilden was occupied only by a caretaker detachment.
A building construction period began in mid-1930s with the Works Progress Administration (WPA) completing many buildings. World War II began in Europe in 1939 and troops arrived at Fort Tilden in 1941. Approximately ninety new buildings were constructed for the war effort.
After the end of World War II, the Coast Artillery Corps was abolished and the fate of coastal forts throughout the country was unclear. Fort Tilden was no exception. While the military nature of the facility remained in question, the state of New York saw an immediate need to provide housing for veterans and their families. In 1946, the Army allowed forty-six of Fort Tilden's barracks to be converted by the state into 350 apartments. With the Cold War heating up in Korea, the Army needed Fort Tilden for troops again and 281 families vacated the housing in 1951.
Fort Tilden's barracks were converted back to troop housing and other military uses. The garrison became home to the 69th Anti-Aircraft Artillery (AAA) Battalion. This brought 1,000 men to the peninsula to staff four batteries of 90mm guns. Each battery had 4 guns for a total of 16 guns.
Anti-aircraft guns were soon no longer sufficient defenses against jet airplanes. A new weapon system, the Nike Missile, a surface-to-air missile (SAM) was developed to defend the skies. By the mid-1950s Nike Ajax Missiles were at Fort Tilden. The Nike Ajax was replaced in 1959, by the Nike Hercules which defended New York until 1974. The Army transfered Fort Tilden to the National Park Service's Gateway National Recreation Area
Fort Tilden is listed on the National Register of Historic Places.
View the Fort Tilden Historic District Nomination Form.
Last updated: May 15, 2017